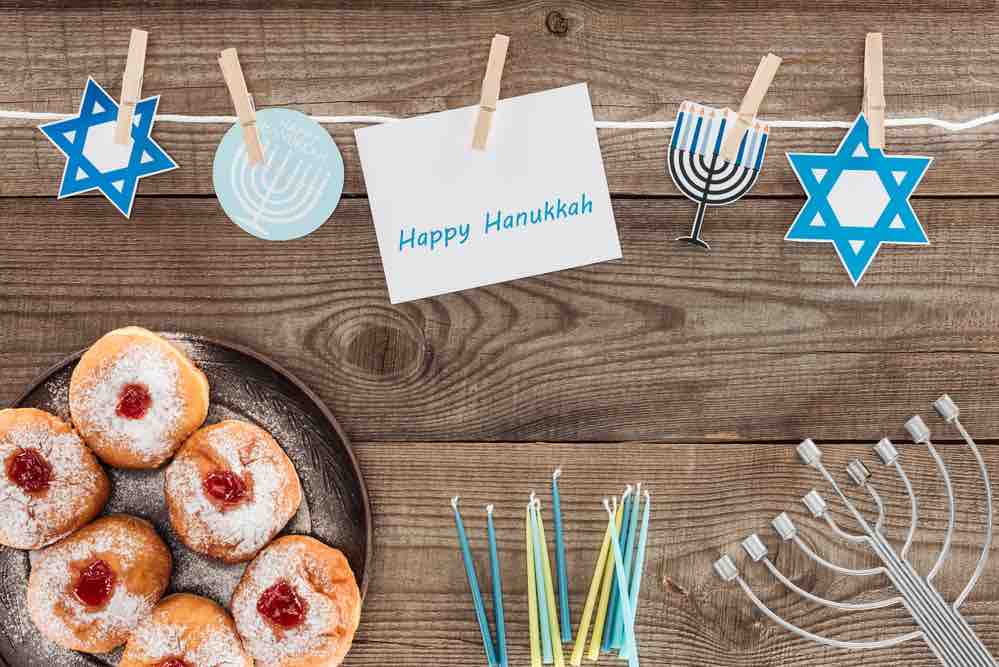 Hanukkah starts the evening of Thursday, December 7, 2023, and lasts eight days and nights.
Traditional foods on Hanukkah are latkes (potato pancakes), jelly donuts and gelt (chocolate coins.)
Learn about all of the Hanukkah happenings in the Triangle!
Menorah Lighting at Old Library Site
Join the Town of Cary at the Old Library Site, 310 S Academy Street, Cary for a Hanukkah menorah lighting on Wednesday, December 13, 2023, from 5:30 p.m. to 6:30 p.m.
This will be the seventh night of Hanukkah.
There will be treats, fun for kids and holiday music to enjoy.
This event is presented by the Town of Cary, the Jewish Federation of Raleigh-Cary, Beth Shalom, and Chabad of Cary.
Parking is available at the downtown parking deck on Walnut St, the Waldo St parking lot behind First United Methodist Church, and at Cary Elementary School. S. Academy St between Dry Ave and Park St will be closed from 4:30-7:30 p.m. Parking on S. Academy St and at the Old Library Site will not be available.
Chanukah at Fenton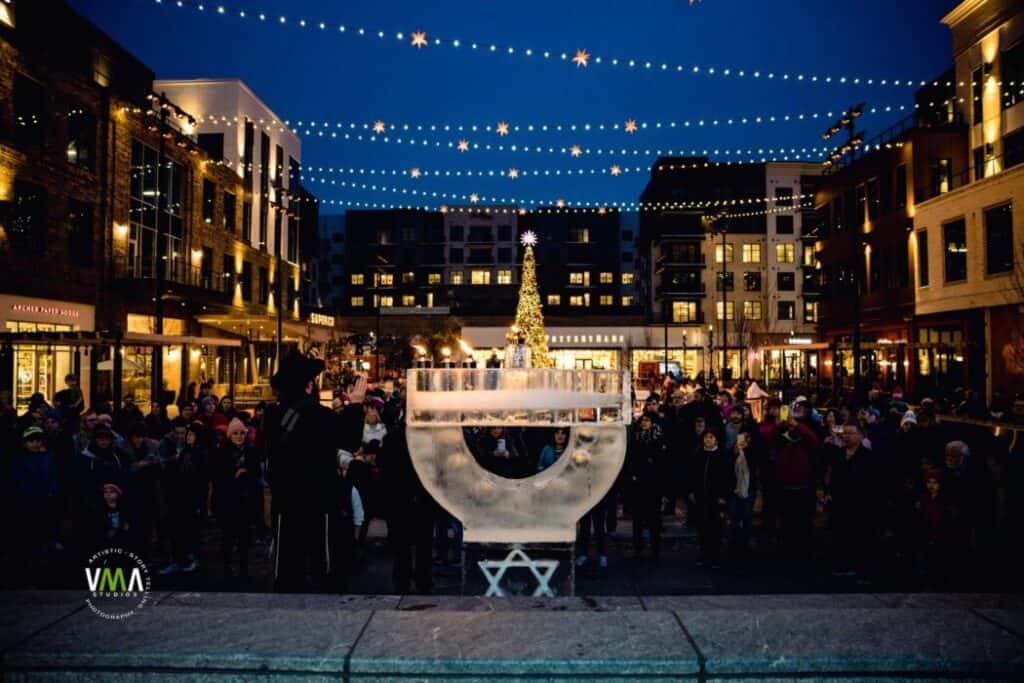 Chabad of Cary will also be presenting a menorah lighting at Fenton, 21 Fenton Main Street, Cary, North Carolina, on the 6th night of Chanukkah, December 12, 2023, from 4:30 to 6:30 p.m. They will be providing special Chanukkah treats as well, and ice skating will be available.
Double-Check Before You Head Out!
We make every effort to make sure that everything on Triangle on the Cheap is 100% accurate.
However, sometimes things change without notice, and it's also possible that we can make a mistake. 
Please verify all deals and events with the venue or organizer before you go.
         You might also be interested in:
More Hanukkah Events the Triangle
Check out our list of Hanukkah events the Triangle, or look at a few upcoming events here:
Sunday, December 3, 2023
Sunday, December 10, 2023
Monday, December 11, 2023
Wednesday, December 13, 2023
Thursday, December 14, 2023
When
December 12, 2023 @ 4:30 pm-6:30 pm
What
Menorah Lighting at Fenton
When
December 13, 2023 @ 5:30 pm-6:30 pm
What
Menorah Lighting at Cary Arts Center