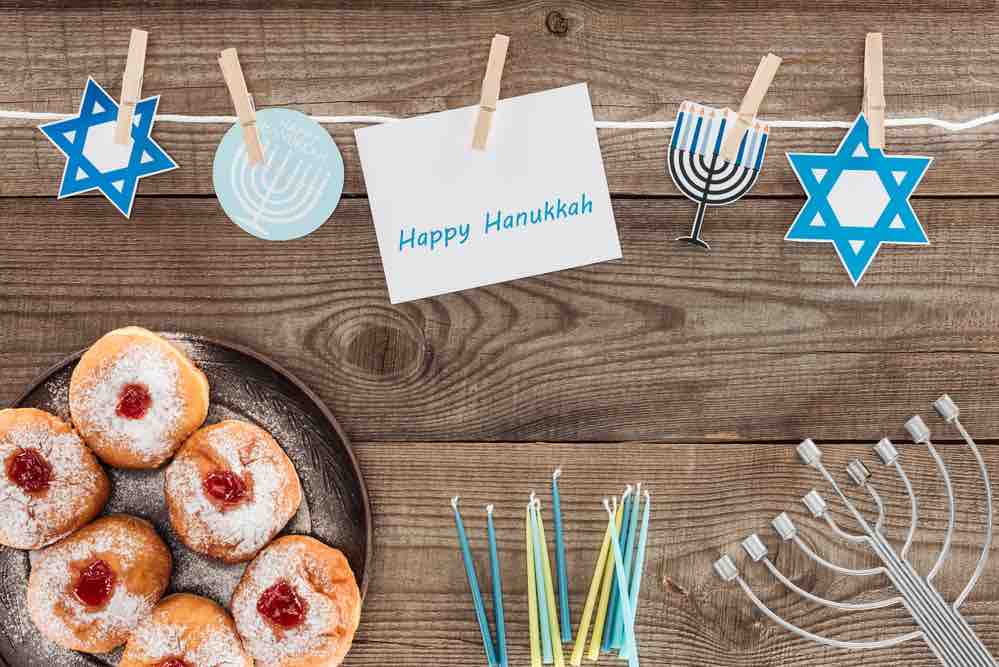 There will be two public Menorah Lighting events for Hannukkah in Cary in 2022. Hanukkah starts the evening of Sunday, December 18th, and ends the evening of Monday, December 26th, 2022.
Traditional foods on Hanukkah are latkes (potato pancakes), jelly donuts and gelt (chocolate coins.)
Learn about all of the Hanukkah happenings in the Triangle!
Menorah Lighting at Cary Arts Center
Join the Town of Cary at the Cary Arts Center, 101 Dry Avenue, Cary for a Hanukkah menorah lighting on Monday, December 19th, 2022, from 5:30 p.m. to 6:30 p.m.
This will be the second night of Hanukkah.
There will be treats, fun for kids and holiday music to enjoy.
This event is presented by the Town of Cary, the Jewish Federation of Raleigh-Cary, Beth Shalom, and Chabad of Cary.
Chanukah at Fenton: Fire and Ice Spectacular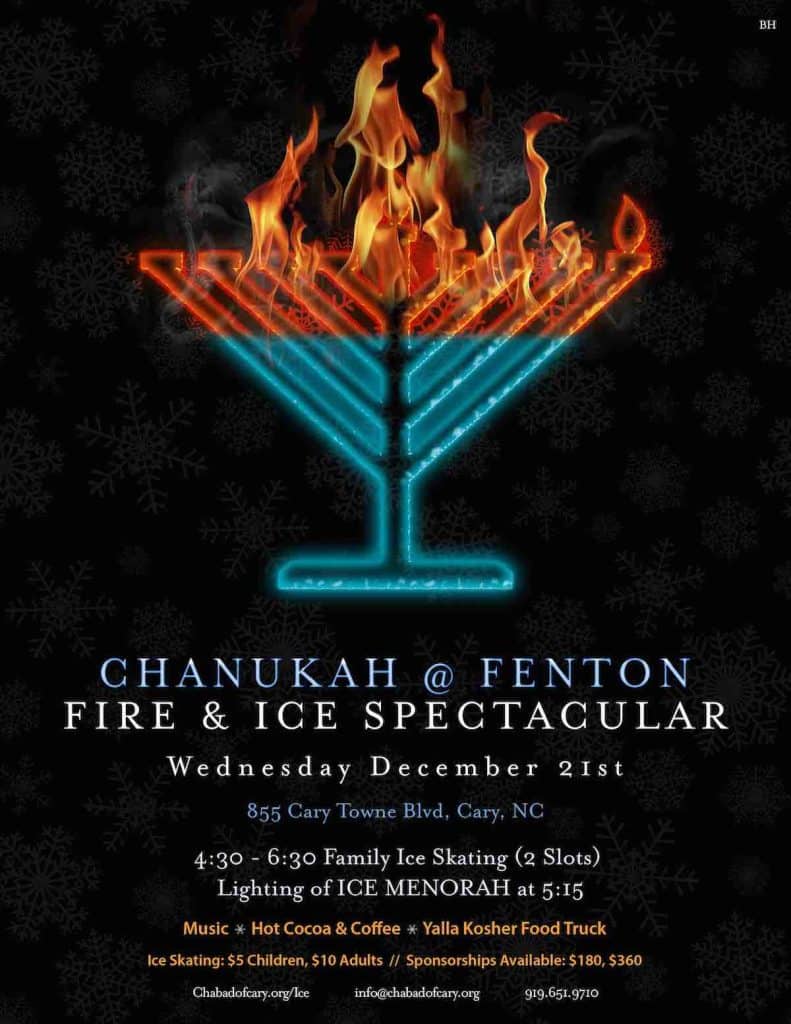 Join Fenton and Chabad of Cary in celebrating Chanukah with a menorah lighting on Wednesday, December 21st, 2022, from 4:30 to 6:30 p.m., at Fenton, 21 Fenton Main Street, Cary, North Carolina.
This is a celebration of the 4th night of Chanukah. Guests can also enjoy ice skating, a carving of an ice menorah, and celebratory Chanukah music.
The Yalla Kosher Food Truck will be on site.
This is a free event, but there's a cost for ice skating. There's a special rate of $10 for adults and $5 for children. You need to reserve your ice skating time slot ahead of time.
More Hanukkah Events the Triangle
Check out our list of Hanukkah events the Triangle, or look at a few upcoming events here:
Sunday, December 4, 2022
Sunday, December 11, 2022
Sunday, December 18, 2022
Monday, December 19, 2022
Tuesday, December 20, 2022
Wednesday, December 21, 2022
Thursday, December 22, 2022
Friday, December 23, 2022
Saturday, December 24, 2022
Sunday, December 25, 2022