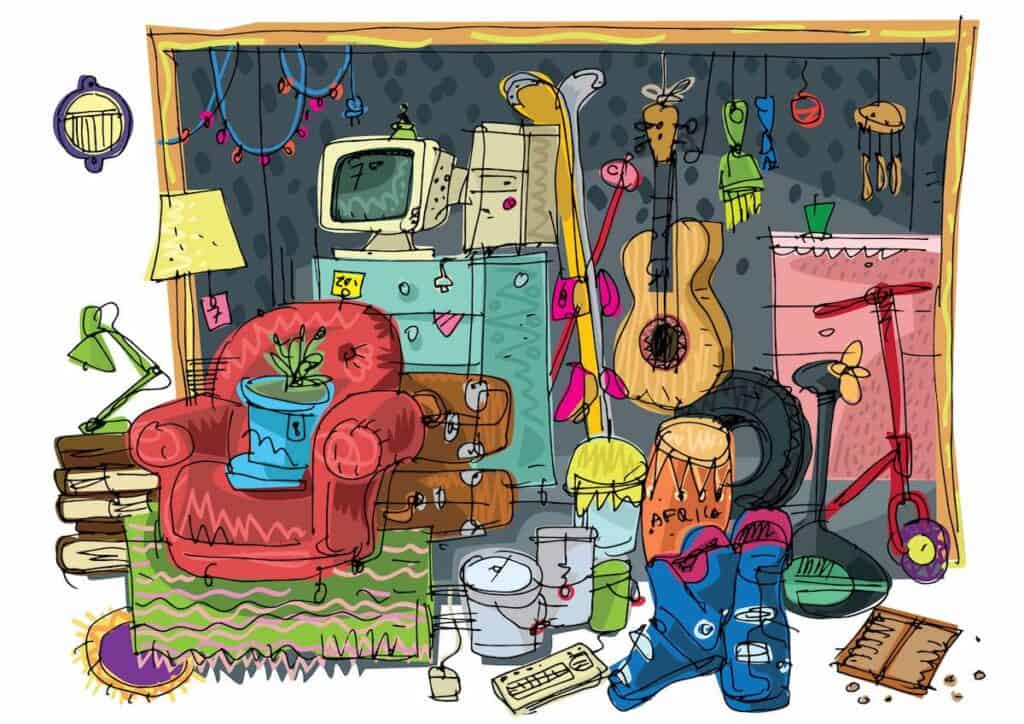 The Raleigh Market, which is at the NC State Fairgrounds every weekend, is hosting The Great Raleigh Yard Sale on April 1st and 2nd, 2023, from 9 a.m. to 5 p.m. both days.
This is a chance to sell your stuff without holding your own yard sale or even organize a neighborhood sale. The Great Raleigh Yard Sale will have plenty of customers!
If you like to shop local for unique items, you will love our big list of markets all around the Triangle!
And it goes without saying that as a buyer you'll find plenty of treasures! At least treasures to you!
The address is 4285 Trinity Road, Raleigh, NC.
Selling at The Great Raleigh Yard Sale
Want to participate? Here's what you need to know:
Pre-registration and pre-payment is required.
You can choose to sell Saturday, Sunday, or both days
The cost is $30 for one day or $50 for the whole weekend
Spaces are the size of a parking space, 10″ by 20″
You need to arrive before 8:45 a.m., and unload your merchandise and move your car to the parking lot by 9 a.m.
All items must fit into the assigned space.
You can rent more than one spot.
If you have questions, call 919-839-4560 or email manager@theraleighmarket.com.
More Markets in the Triangle
Check out big day-by-day list of markets in the Triangle, or look at a few of them here:
Sunday, September 24, 2023
Wednesday, September 27, 2023
Friday, September 29, 2023
Saturday, September 30, 2023
Sunday, October 1, 2023
Wednesday, October 4, 2023
Friday, October 6, 2023
Saturday, October 7, 2023
Sunday, October 8, 2023