Golden Hex, at 1246 NW Maynard Road, Cary, is a grocery store and deli that specializes in European and Mediterranean groceries. They offer imported specialty foods, a selection of deli meats, cheese and fish, a large assortment of dairy products, sweets and more.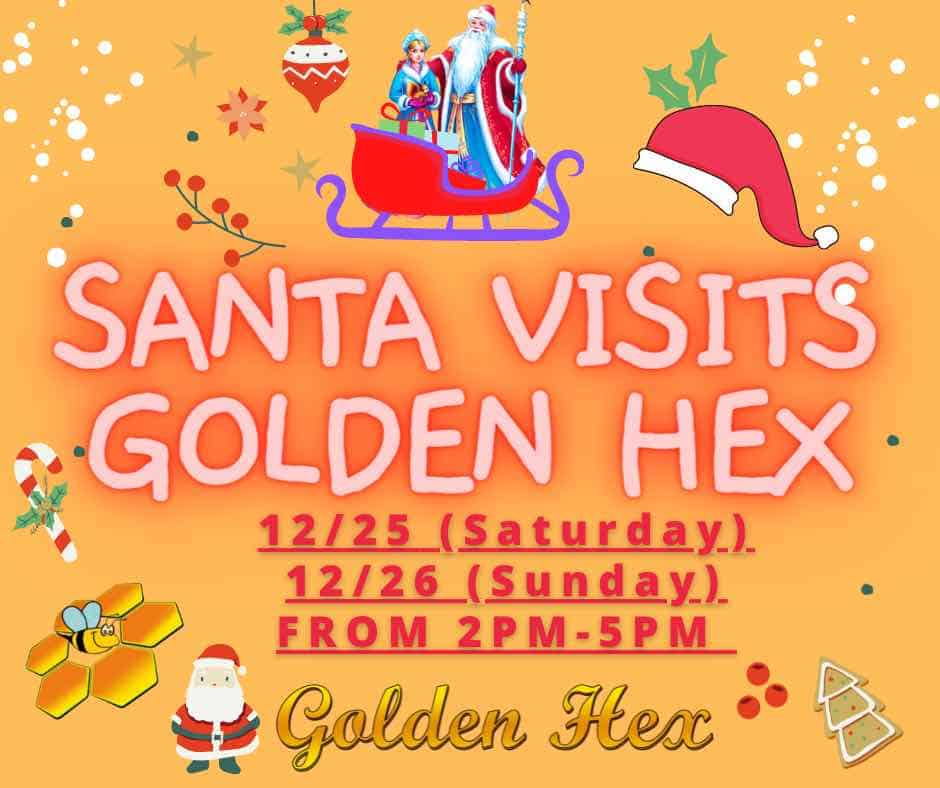 On Christmas Day and the day after, Santa will be at Golden Hex from 2 p.m. to 5 p.m.
Come either day, December 25th or 26th, 2021. Bring the kids and your camera. It's free to take a picture!
Check out our huge list of chances to get a FREE picture with Santa in the Triangle!
Double-Check Before You Head Out!
We make every effort to make sure that everything on Triangle on the Cheap is 100% accurate.
However, sometimes things change without notice, and it's also possible that we can make a mistake. 
Please verify all deals and events with the venue or organizer before you go.
You might also be interested in:
More Free Santa Pictures
Check out our big list of free Santa pictures in the Triangle, or look at a quick list here: