The Glass Jug Beer Lab has two locations:
Original Location in South Durham (RTP)
5410 NC Highway 55, Suite V, Durham
Retail craft beer and wine store with an on-site microbrewery, bar, and event space
New Location in Downtown Durham
545 Foster Street, Durham
Taproom adjacent to Durham Central Park. Serves Glass Jug beers on draft, plus draft wine and cider. Great view of Durham Central Park and Downtown Durham.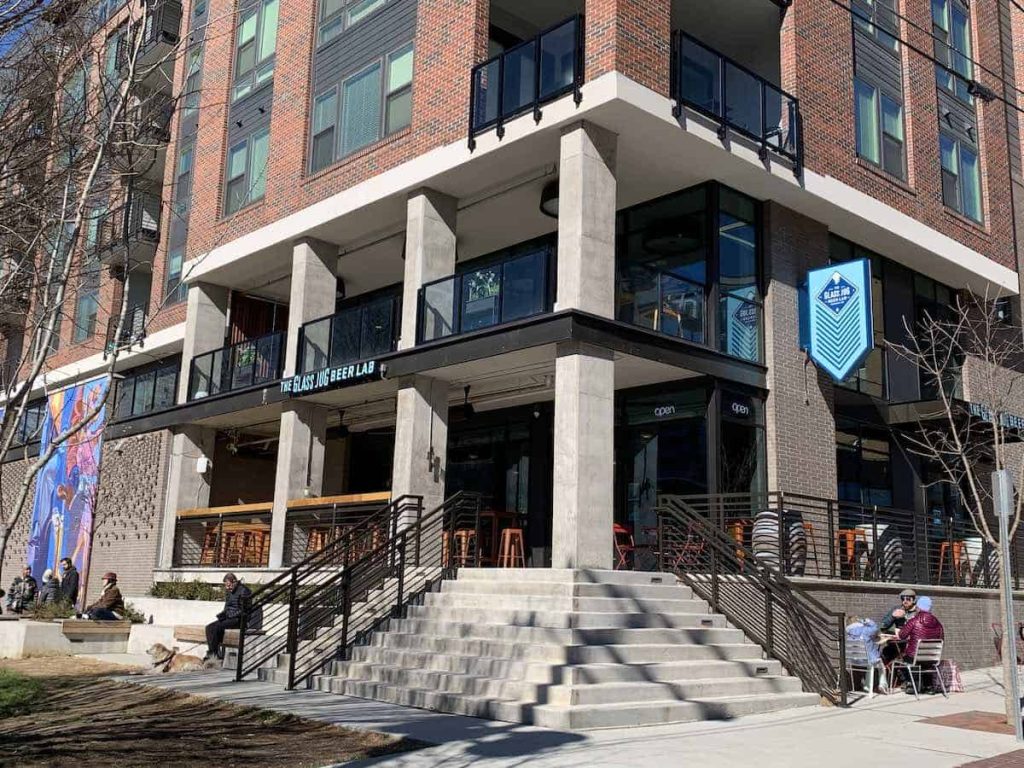 We have put together a huge list of upcoming events at breweries, cideries, distilleries, and meaderies in the Triangle!
The retail store features a wide selection of craft beer from local breweries and across the world, in addition to a selection of unique wine, cider, mead, kombucha, and soda.
Glass Jug hosts frequent events, which you can find on their RTP Facebook page, Downtown Durham Facebook page or on their website calendar. Make sure to verify which Glass Jug location each event is hosting each event.
The Glass Jug Beer Lab (RTP)
Upcoming Events
---
---
Recurring Event
---
Trivia Night With Pickle
Wednesdays
6:30 to 8:30 p.m.
RTP
Free
Downtown Durham
Upcoming Events
Harry Potter Trivia Night
Wednesday, November 29, 2023
6:30 p.m.
Downtown Durham
Free
Recurring Events
Board Game Night
Mondays (scheduled through January 29, 2023)
2 to 10 p.m.
Downtown Durham
Free
---
---
More upcoming events at breweries, distilleries and cideries
Check out our big calendar of events at breweries, cideries, distilleries and meaderies in the Triangle, or look at a few of them here:
Thursday, November 30, 2023
Friday, December 1, 2023
Saturday, December 2, 2023
Sunday, December 3, 2023
Monday, December 4, 2023
Tuesday, December 5, 2023
Wednesday, December 6, 2023
Thursday, December 7, 2023
Friday, December 8, 2023
Saturday, December 9, 2023