Geek and Grub Market is a celebration of all things geek! Play giant games, eat great food, and purchase geeky items from an array of local geek-themed artisans.
If you like to shop local for unique items, you will love our big list of markets all around the Triangle!
This monthly market, which is presented by the folks at Triangle Game Night, is free to attend. Each market will feature 30+ geeky vendors, giant games, non-stop PokemonGo lures, food trucks, and fun competitions.
It will take place in Raleigh, at Fletcher Park.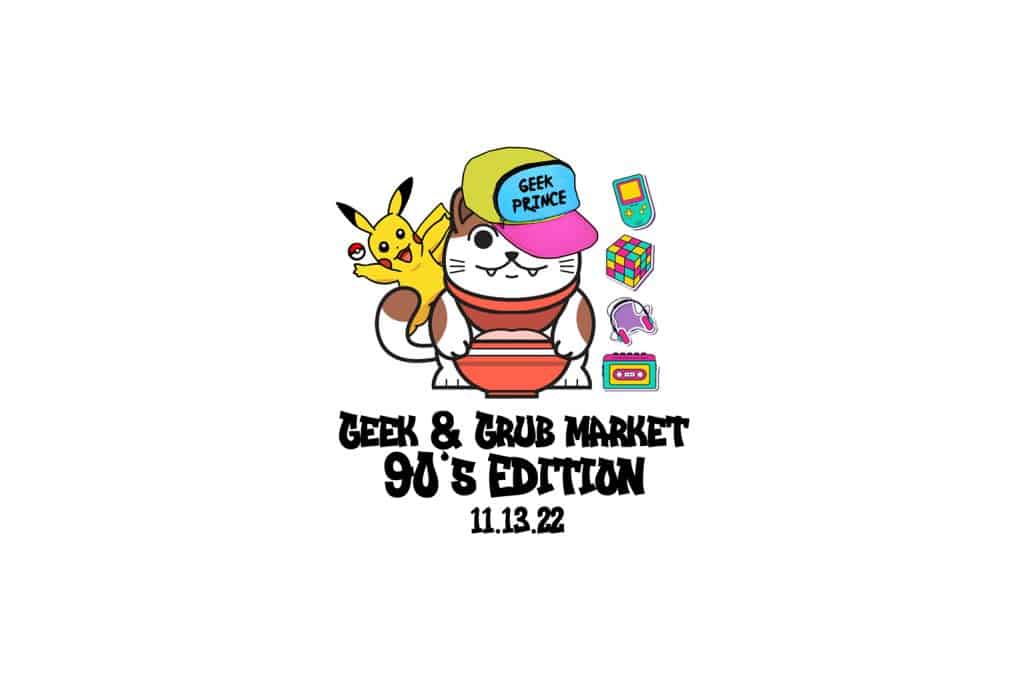 ---
Geek and Grub Market – 90s Edition
Sunday, November 13th, 2022
11 a.m. to 3 p.m.
Fred Fletcher Park
820 Clay Street, Raleigh
Free
Throwback events, plus a special performance of some 90s classics from Second Shift A Cappella. Make sure to sign up in advance for the competitions.
11 a.m.: Second Shift A Cappella
12 p.m.: Bop It Competition (Adults)
12:30 p.m.: Bop It Competition (Kids)
1 p.m.: Jurassic Park Inflatable T-Rex Race (all ages)
2 p.m.: Hula Hoop Competition (all ages)
2:30 p.m.: Pokémon Catch (kids)
---
Geek and Grub Market — Festivus Holiday Edition
Saturday, December 10th, 2022
11 a.m. to 3 p.m.
Fred Fletcher Park
820 Clay Street, Raleigh
More Markets in the Triangle
Check out big day-by-day list of markets in the Triangle, or look at a few of them here:
Friday, November 25, 2022
Saturday, November 26, 2022
Sunday, November 27, 2022
Friday, December 2, 2022
Saturday, December 3, 2022
Sunday, December 4, 2022
Thursday, December 8, 2022
Friday, December 9, 2022