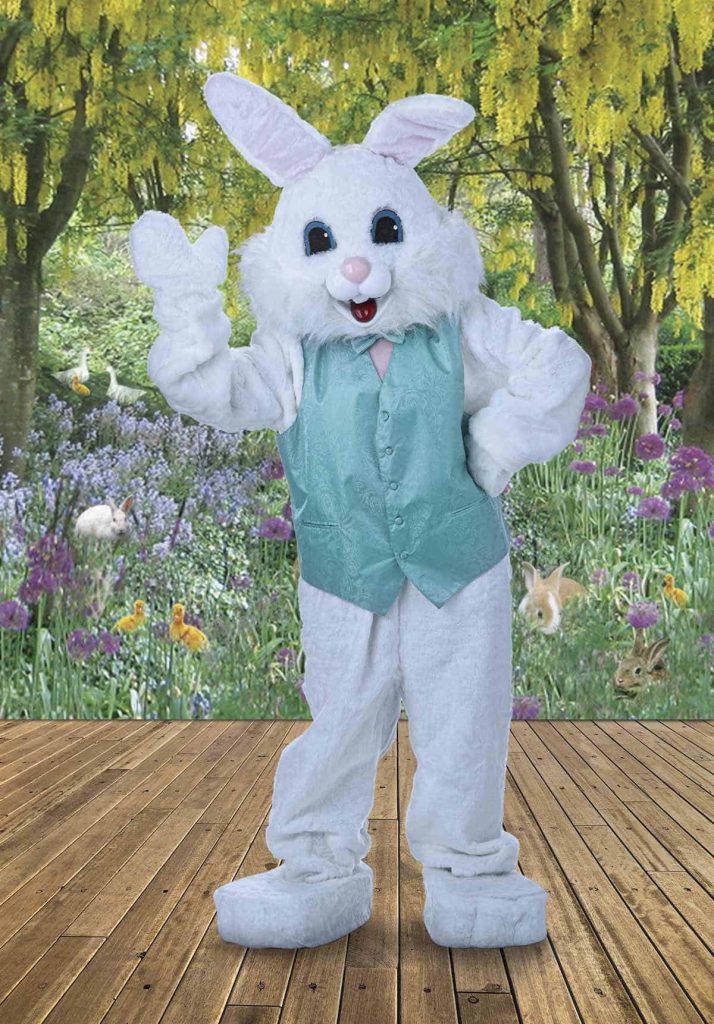 The Easter Bunny is coming to Cabela's and Bass Pro Shops in 2023, and we've got the details!
Check out our big list of Easter egg hunts and Easter bunny visits around the Triangle!
The Easter Bunny will be at both Bass Pro Shops in Cary, NC and Cabela's in Garner, NC.
Hours for Easter Bunny at Bass Pro Shops and Cabela's
Saturday, April 1: 11 a.m. to 6 p.m.
Sunday, April 2: 11 a.m. to 4 p.m.
Monday, April 3: 5 to 8 p.m.
Tuesday, April 4: 5 to 8 p.m.
Wednesday, April 5: 5 to 8 p.m.
Thursday, April 6: 4 to 8 p.m.
Friday, April 7: 11 a.m. to 6 p.m.
Saturday, April 8: 11 a.m. to 6 p .m.
Sunday, April 9: 11 a.m. to 3 p.m.
Hours might vary by location.
Reservations will open each day for sessions one week later. So, the first sessions, on April 1st, 2023, will open for reservations on March 25th. Reservations are not required, but are strongly encouraged.
Also, dogs are welcome to get their pictures taken with the Easter Bunny!
Participants will receive a FREE 4×6 photo, with the option to purchase additional photos. Also, giveaways will be offered on a first come, first served basis each day.
Bass Pro Shops is at 801 Bass Pro Lane, Cary, and Cabela's is at 201 Cabela Drive, Garner.
More upcoming Easter events in the Triangle
Check out our big calendar of Easter egg hunts and bunny visits, or look at a few of them here:
Saturday, March 18, 2023
Saturday, March 25, 2023
Sunday, March 26, 2023
Tuesday, March 28, 2023
Thursday, March 30, 2023
Friday, March 31, 2023
Saturday, April 1, 2023
Sunday, April 2, 2023
Monday, April 3, 2023
Tuesday, April 4, 2023
Wednesday, April 5, 2023
Thursday, April 6, 2023
Friday, April 7, 2023
Saturday, April 8, 2023
Sunday, April 9, 2023
Monday, April 10, 2023
Tuesday, April 11, 2023
Wednesday, April 12, 2023
Thursday, April 13, 2023
Friday, April 14, 2023
Saturday, April 15, 2023
Sunday, April 16, 2023