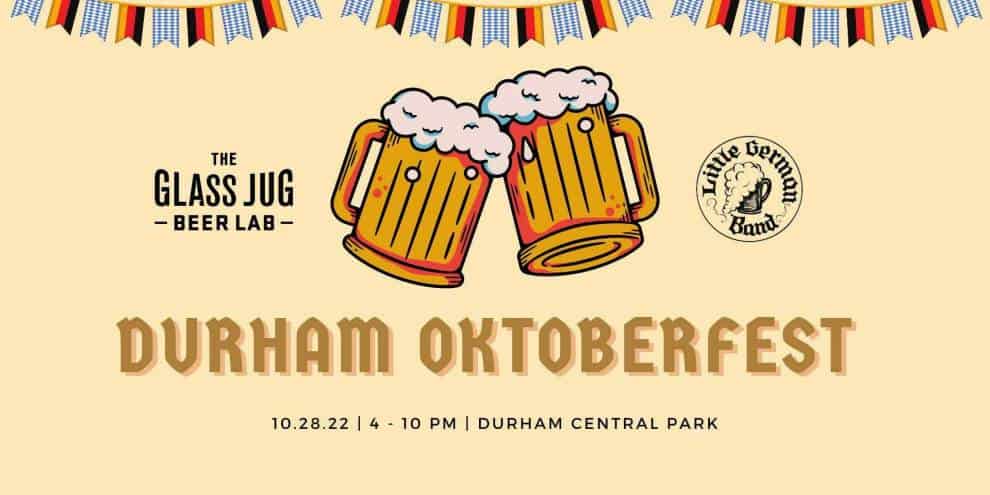 The Glass Jug Beer Lab is presenting Durham Oktoberfest at Durham Central Park, 501 Foster Street, Durham, NC, on Friday, October 28th, 2022, from 4 to 10 p.m.
Check out a big list of Oktoberfest celebrations throughout the Triangle!
There will be food from three different food trucks, or you can bring food from Durham Food Hall. No outside alcohol.
More Oktoberfest celebrations in the Triangle
Check out our big list of Oktoberfest celebrations in the Triangle, or look at a quick list here:
Saturday, September 17, 2022
Sunday, September 18, 2022
Saturday, September 24, 2022
Saturday, October 1, 2022
Sunday, October 2, 2022
Friday, October 7, 2022
Saturday, October 8, 2022
Sunday, October 9, 2022
Saturday, October 15, 2022
Friday, October 28, 2022
Saturday, October 29, 2022