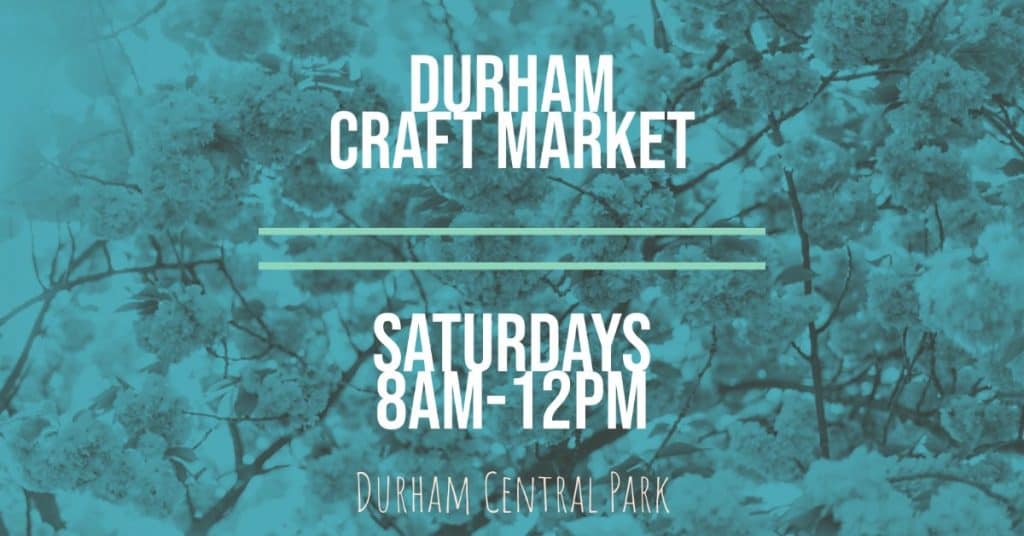 On Saturday mornings, from 8 a.m. to 12 p.m., from April to November, 2023, head to Durham Central Park, 501 Foster Street, for Durham Craft Market.
In March the markets are from 10 a.m. to 12 p.m.
Make sure to check the Facebook page to see if there have been any changes.
If you like to shop local for unique items, you will love our big list of markets all around the Triangle!
This outdoor market features local crafts. All artisans live and craft no more than 30 miles from Durham city limits.
It's free to attend.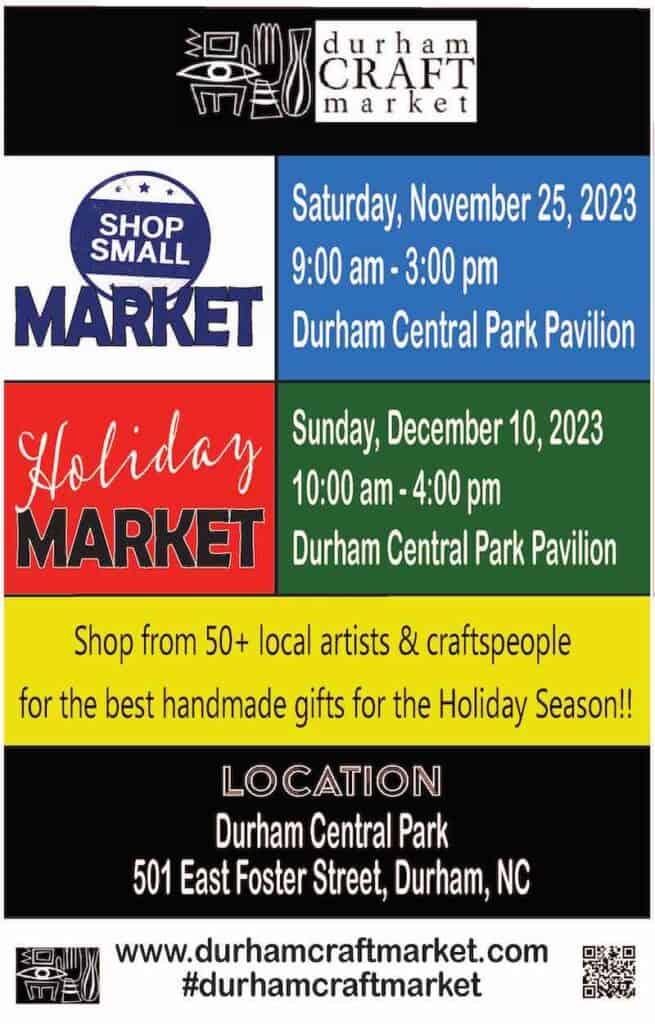 More Markets in the Triangle
Check out big day-by-day list of markets in the Triangle, or look at a few of them here:
Friday, December 8, 2023
Saturday, December 9, 2023
Sunday, December 10, 2023
Wednesday, December 13, 2023
Thursday, December 14, 2023
Friday, December 15, 2023
Saturday, December 16, 2023
Sunday, December 17, 2023
Tuesday, December 19, 2023
Wednesday, December 20, 2023
Thursday, December 21, 2023
Friday, December 22, 2023