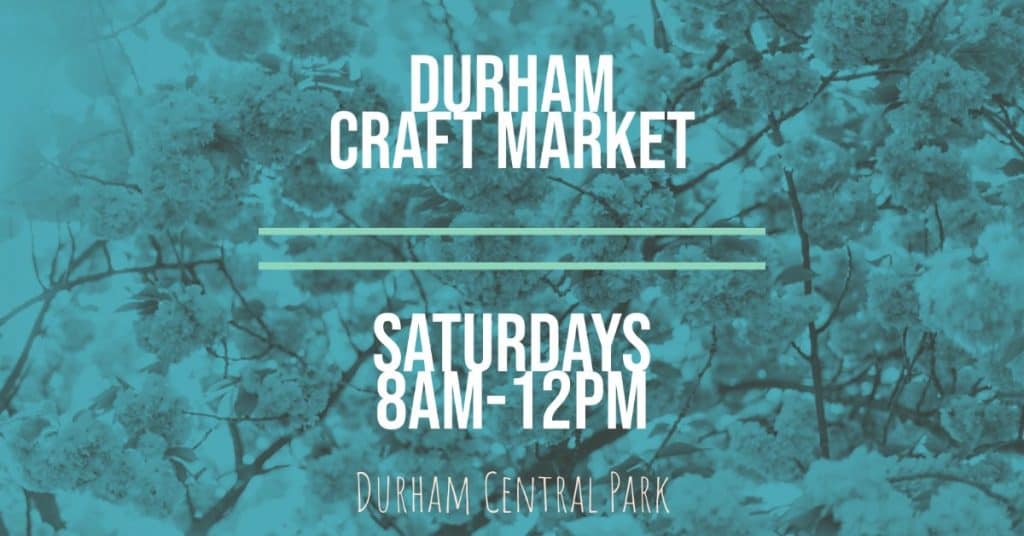 On Saturday mornings, from 8 a.m. to 12 p.m., from April to November, 2022, head to Durham Central Park, 501 Foster Street, for Durham Craft Market.
Make sure to check the Facebook page to see if there have been any changes.
This outdoor market features local crafts. All artisans live and craft no more than 30 miles from Durham city limits.
It's free to attend.
There will also be two special Craft Markets:
Shop Small Saturday Durham Craft Market
Saturday, November 26th, 2022
8 a.m. to 2 p.m.
Holiday Craft Market
Sunday, December 11th, 2022
10 a.m. to 4 p.m.
Shop from members of Durham Craft Market collective as well as selected guest artists for this annual holiday show.
Keep updated on the Market on their Facebook page.
When
December 11, 2022 @ 10:00 am-4:00 pm
What
Durham Craft Market — Holiday Market