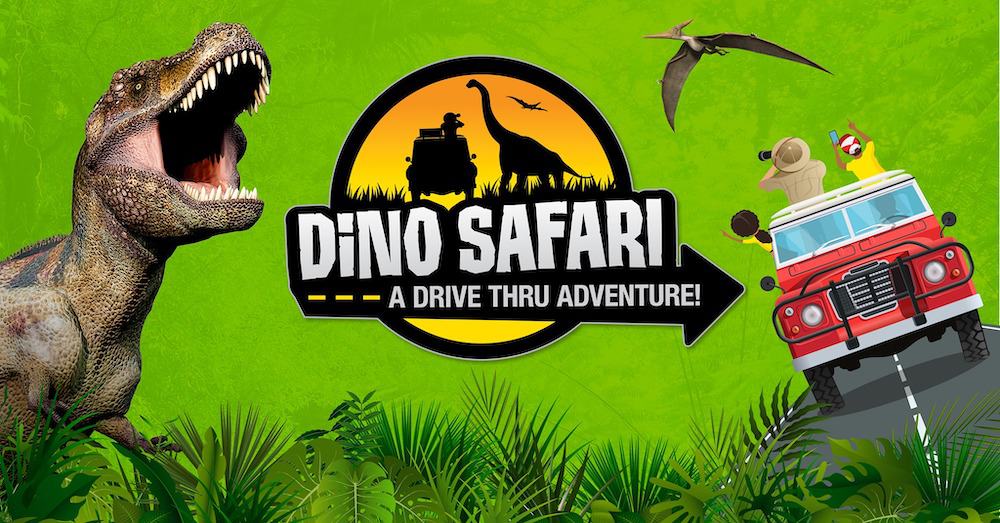 UPDATE: The winner of the contest, Jacob Sinclair, has been notified! Jacob, please check your emai!
Buckle up and travel to pre-historic times at Dino Safari — a drive-thru adventure that's coming to the North Carolina State Fairgrounds, 4285 Trinity Road, Raleigh, from February 18th to March 7th, 2021.
Keep reading for the hours each day.
Tickets are on sale now, and are $49.95 per car, up to 7 occupants. It's $59.95 for vehicles with 8 or more occupants.
Tickets must be purchased in advance, online, to keep things running more smoothly at the event.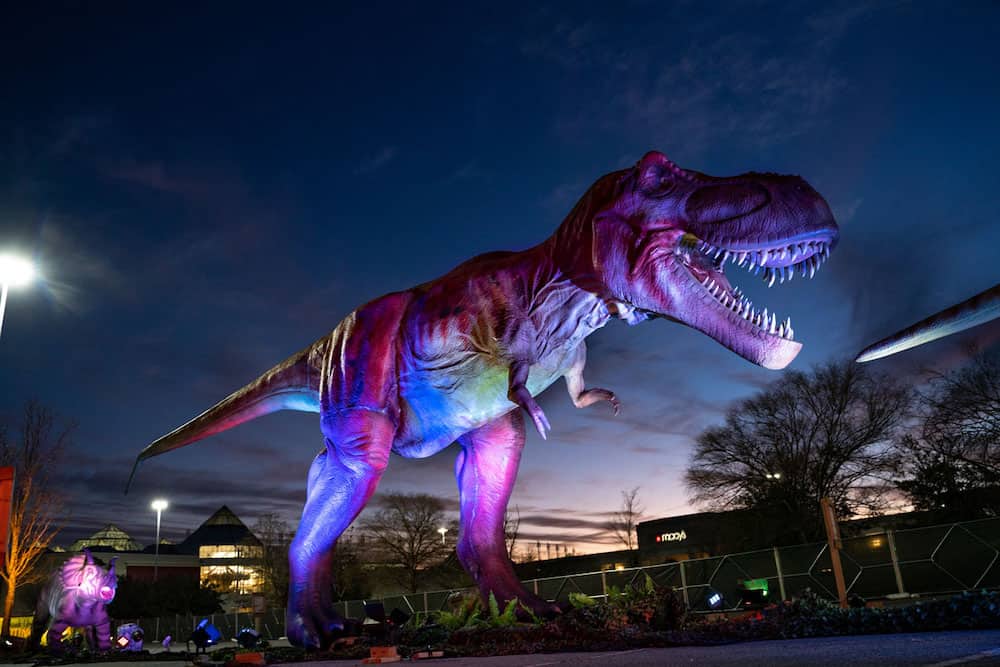 Dino Safari features 40 giant moving dinosaurs. You'll get up close and personal with the most fascinating prehistoric creatures from the mighty T. rex of North America to the giant amphibious Spinosaurus from Africa while you learn how dinosaurs evolved over time, where on earth they lived, and the discoveries paleontologists have made about how they ate, moved, and behaved.
Beware: along the journey, earthquakes might erupt, dinosaurs could battle, and your family might just have to help save a baby dinosaur's life!
Tickets include entrance to the drive-thru park and a Survival Pack featuring a "Park Passport" scavenger hunt and other fun surprises.
The experience includes in-car audio guides both in English and Spanish. They provide an entertaining storyline to follow along as you drive through the park, and scientifically accurate educational information about dinosaurs.
Hours for Dino Safari:
Monday to Wednesday: 3 p.m. to 8 p.m.
Thursday and Friday: 11 a.m. to 9 p.m.
Saturday and Sunday: 9 a.m.. to 9 p.m.
Tickets are sold for half hour time slots. The last ticket is sold for a half hour before the closing time.
Enter at Gate 9 at the Fairground.
Enjoy this introductory video:
Double-Check Before You Head Out!
We make every effort to make sure that everything on Triangle on the Cheap is 100% accurate.
However, sometimes things change without notice, and it's also possible that we can make a mistake. 
Please verify all deals and events with the venue or organizer before you go.
         You might also be interested in:
Subscribe to Triangle on the Cheap