Der Nachbar Bottleshop & Taps, at 4916 Hillsborough Road, Durham, North Carolina, features 20 taps, wine by the glass, and non-alcoholic options.
There's an outside patio, where leashed dogs are welcome. There's an outdoor serving window, so you can order right from the patio.
Kids are welcome at Der Nachbar.
Der Nachbar hosts food trucks at times, and also sometimes offers pretzels from Guglhupf Bakery and cupcakes from Miss Frosty. You're welcome to bring in takeout food or food from home to eat either inside or outside Der Nachbar.
Der Nachbar hosts events, many of which are free to attend. See the full list on their calendar.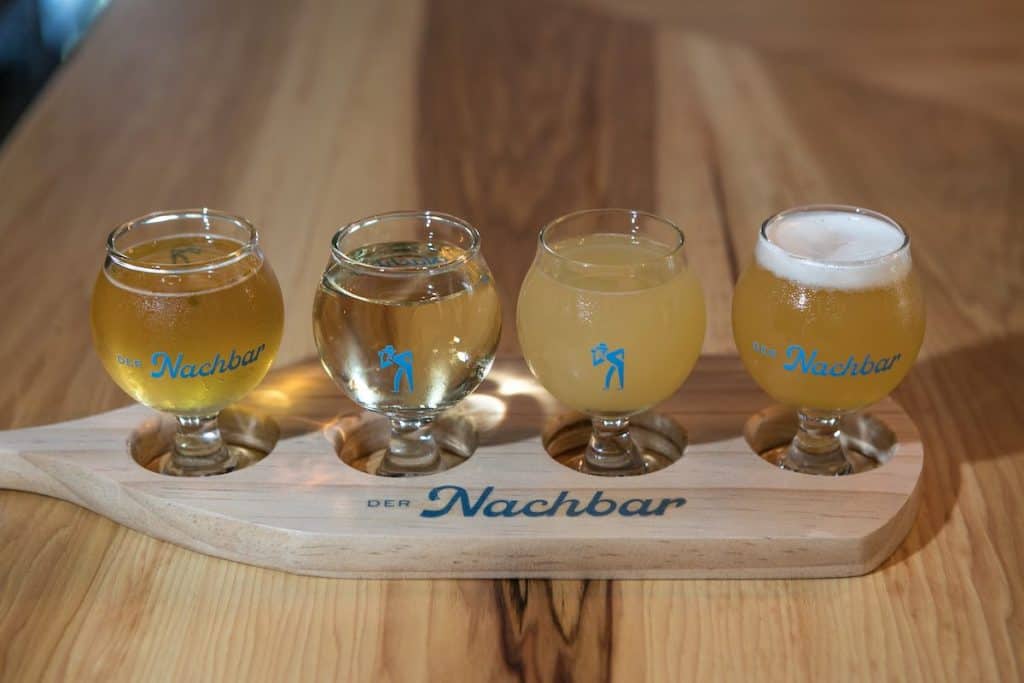 Here are a few upcoming events:
Live music: Tom Cole & Steve Esthimer
Sunday, February 5th, 2023
4 to 6 p.m.
Free
Musical Happy Hour with Eric Giffen
Thursday, February 9th, 2023
6 to 8 p.m.
Free
Live music: Pamlico (Celtic & Folk)
Friday, February 17th, 2023
7 to 9 p.m.
Free
Musical Happy Hour with Eric Giffen
Thursday, February 23rd, 2023
6 to 8 p.m.
Free
Live music: Jim Eastwood Trio, Jazz
Friday, February 24th, 2023
4 to 7 p.m.
Free
Upcoming Events in the Triangle
Check out our
full events calendar
, where you can enter any date, or look at the events for the next few days here:
Tuesday, June 6, 2023
Wednesday, June 7, 2023
Thursday, June 8, 2023