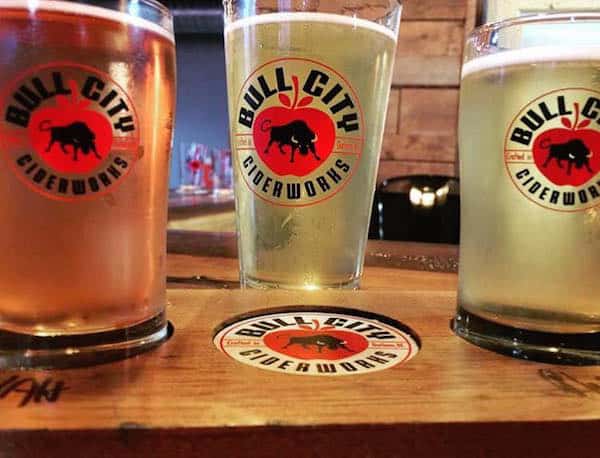 Bull City Ciderworks, 305 South Roxboro Street in Durham, creates hard cider with 100% apple juice (no high fructose corn syrup.) Gluten-free yeast and ingredients ensure a naturally gluten-free cider. Its ciders bridge the gap between wine and beer.
You can find Bull City Ciderworks' events on its Facebook page.
Coming Up:
Book Camp and Beverages
Saturday, January 19th, 11:30 a.m.
Wednesday, January 30th, 6:30 p.m.
Free
Be part of a growing Bull City tradition, the Y's Boot Camp & Beverages high-intensity boot camp workout at Bull City Ciderworks in downtown Durham on select dates! It's FREE, members and non-members are all welcome, so round up your friends and join us!
*bring a yoga mat and water!
Contacts:
Britney Johnson (Britney.Johnson@YMCATriangle.org)
Site Director, YMCA at American Tobacco
Chelsea Butler (Chelsea.Butler@YMCATriangle.org)
Group Exercise Director, Durham YMCAs
More free fitness opportunities
Tuesday, January 22, 2019
Wednesday, January 23, 2019
Thursday, January 24, 2019
Friday, January 25, 2019
Saturday, January 26, 2019
Sunday, January 27, 2019
Monday, January 28, 2019
Tuesday, January 29, 2019
Wednesday, January 30, 2019
Thursday, January 31, 2019
Friday, February 1, 2019
Saturday, February 2, 2019
Sunday, February 3, 2019
Monday, February 4, 2019
Tuesday, February 5, 2019
Wednesday, February 6, 2019
Thursday, February 7, 2019
Friday, February 8, 2019
Saturday, February 9, 2019
Monday, February 11, 2019
Tuesday, February 12, 2019
Wednesday, February 13, 2019
Thursday, February 14, 2019
Friday, February 15, 2019
Saturday, February 16, 2019
Sunday, February 17, 2019
Monday, February 18, 2019
Tuesday, February 19, 2019
Wednesday, February 20, 2019