Boxyard RTP, at 900 Park Offices Drive, Durham, is a 15,000 square foot "cargotecture" development, made of upcycled shipping containers, with a central pavilion for performances.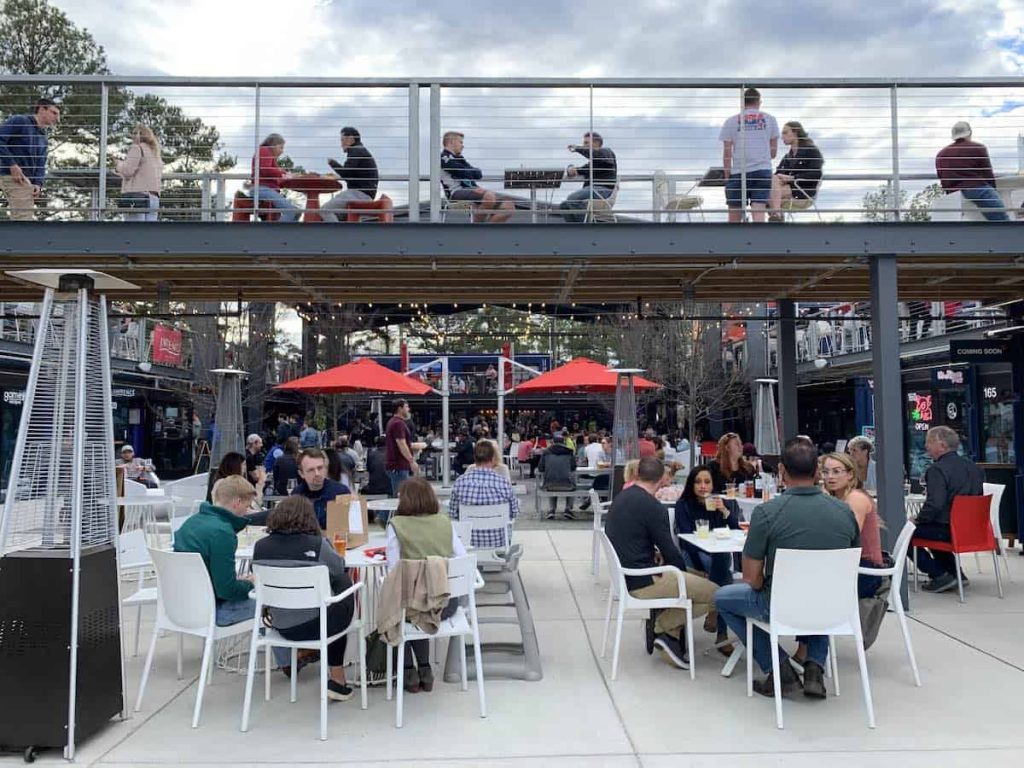 Plans for Boxyard RTP include food and beverage vendors, as well as several retailers and service providers. Read on to learn about some of the upcoming events at Boxyard RTP.
Also, check on Boxyard RTP's Facebook page or calendar for updates and more events. We have some of them listed below.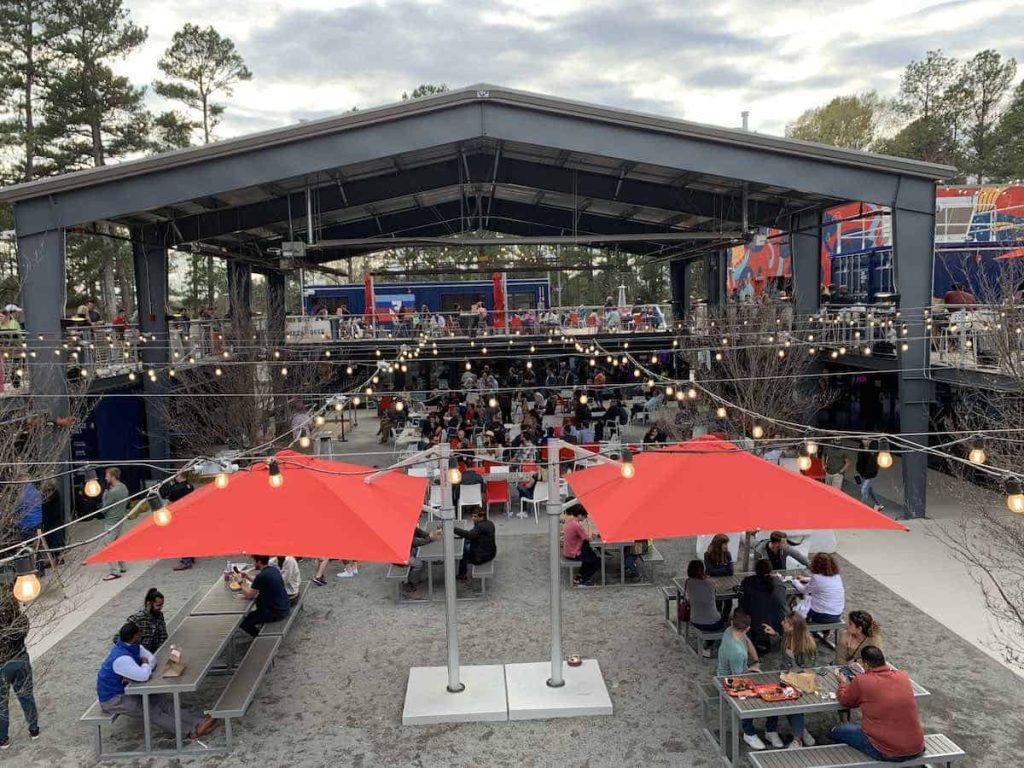 Upcoming Events at Boxyard RTP
---
Trivia Night with Hammered Trivia
First Tuesday of night, April to June, 2023
6 to 8 p.m.
Free
---
---
Hear & There: Zoltar's Fortune
Wednesdays, May 24 & 31, 2023
12 to 2 p.m.
Free
---
Game Night
Wednesdays
5:30 to 8:30 p.m.
Free
---
Taking Back Thursday: XOXOK
Thursday, May 25, 2023
12 to 2 p.m.
Free
---
Live music: Shrub(b)
Thursday, May 25, 2023
5 to 8 p.m.
Free
---
Friday Night Live: Still Rise
Friday, May 26, 2023
5:30 to 7:30 p.m.
Free
---
Live music: Blue Sky Crying
Tuesday, May 30, 2023
5 to 8 p.m.
Free
---
Taking Back Thursday: Ravary
Thursday, June 1, 2023
12 to 2 p.m.
Free
---
---
Upcoming Events in the Triangle
Check out our
full events calendar
, where you can enter any date, or look at the events for the next few days here:
Monday, October 2, 2023
Tuesday, October 3, 2023
Wednesday, October 4, 2023