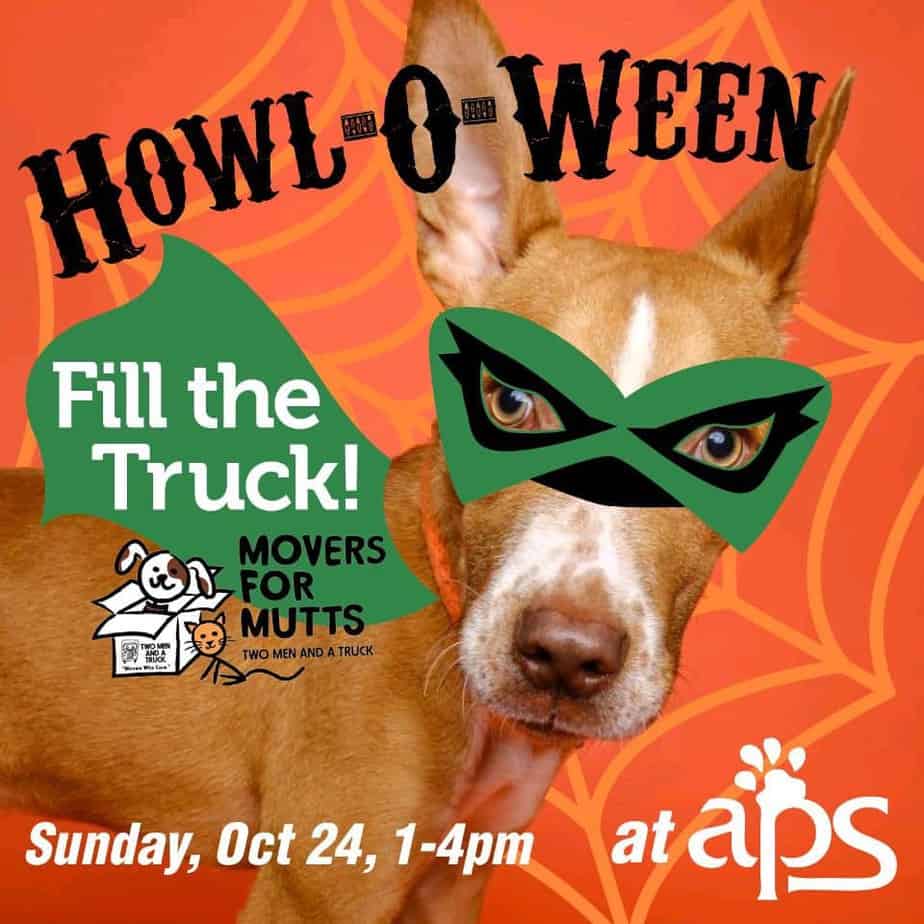 Animal Protection Society of Durham, at 2117 E. Club Blvd, Durham, NC, is hosting a Howl-O-Ween celebration on Sunday, October 24th, 2021, from 1 p.m. to 4 p.m.
It's free to attend.
There will be pet costume contests, trick or treating for pets and kids, and best of all, pet adoptions!
Please bring goods from the organization's wishlist to donate to Two Men And A Truck's "Fill The Truck" and get your own festive pet portrait taken from Assorted Poppies Photo, with a free print.
You can find the wish list here.
More Halloween Events in the Triangle
Check out our big list of Halloween events and ideas in the Triangle, or see a quick list here:
Saturday, October 8, 2022
Sunday, October 9, 2022
Monday, October 10, 2022
Tuesday, October 11, 2022
Wednesday, October 12, 2022
Thursday, October 13, 2022
Friday, October 14, 2022
Saturday, October 15, 2022
Sunday, October 16, 2022
Monday, October 17, 2022
Tuesday, October 18, 2022
Wednesday, October 19, 2022
Thursday, October 20, 2022
Friday, October 21, 2022
Saturday, October 22, 2022
Sunday, October 23, 2022
Monday, October 24, 2022
Tuesday, October 25, 2022
Wednesday, October 26, 2022
Thursday, October 27, 2022
Friday, October 28, 2022
Saturday, October 29, 2022
Sunday, October 30, 2022
Monday, October 31, 2022