The Zine Machine Printed Matter Festival, Durham, North Carolina's oldest running zine fest, is returning to The Durham Armory, 212 Foster Street, Durham, NC, on Sunday October 16, 2022, from 11 a.m. to 5 p.m.
The Zine Machine is calling all lovers of zines, comics, posters and assorted do-it-yourself printed matter for a festival of autonomous, alternative printed media!
Zine Machine is part of a large and growing global zine festival movement that celebrates small-batch, self-published, personal, non-corporate, handmade printed matter of all kinds.
Zine Machine is helmed by Bill Fick, Duke Art professor and founder of Durham's Super G Print Lab.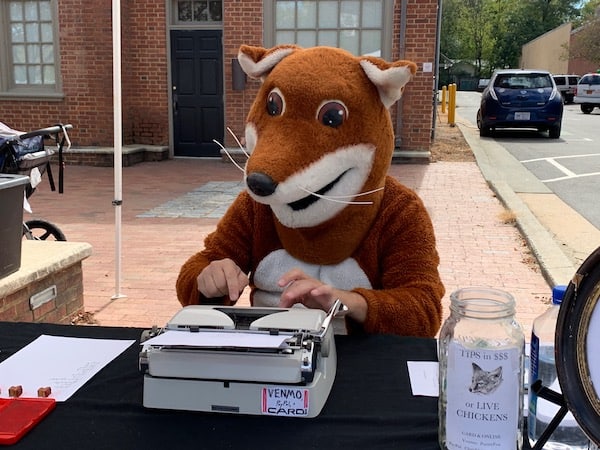 The Poetry Fox will be there creating custom poems on his vintage typewriter.
It's free and open to the public! Come support local artists!
Upcoming Events in the Triangle
Check out our
full events calendar
, where you can enter any date, or look at the events for the next few days here:
Sunday, February 5, 2023
Monday, February 6, 2023
Tuesday, February 7, 2023