If you find yourself in need of a moment of tranquility, stop by the WRAL Azalea Gardens, at 2619 Western Boulevard, Raleigh, between the Main and Centennial campuses of NC State. The gardens are behind the WRAL television studios.
The 1.5-acre garden boasts more than 60 varieties of azaleas, which bloom in spring and fall. But there are many other flowers and plants in the gardens as well, so there's no bad time to visit.
You might also want to check out our list of 10 botanical gardens in the Triangle.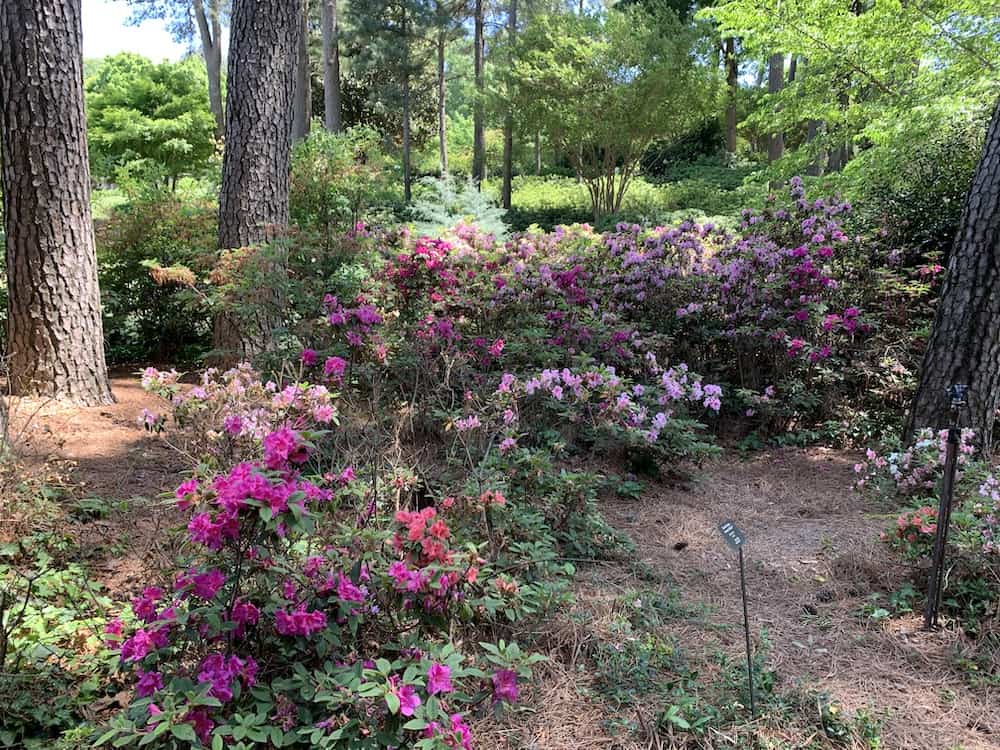 It's free to visit the Azalea Gardens, which are open every day from dawn to dusk. Free parking is available in the lot next to the gardens.
You can bring a picnic lunch, but pets are not allowed, nor is smoking.
You don't need a reservation to visit, but please limit groups to 25 people or less. The public restrooms are not open at this time.
Photographers are welcome, and don't need a permit or a reservation, but please be considerate of other people who might be strolling or enjoying a picnic lunch.
Capitol Broadcasting Company founder A.J. Fletcher loved azaleas and created the gardens as a way of paying tribute to their beauty.
The garden is maintained by CBC Corporate Property Management, with input from CEO Jim Goodmon, who is Fletcher's grandson.
Besides azaleas, the garden includes camellias, hydrangeas, perennials, shrubs, succulents, trees and vines.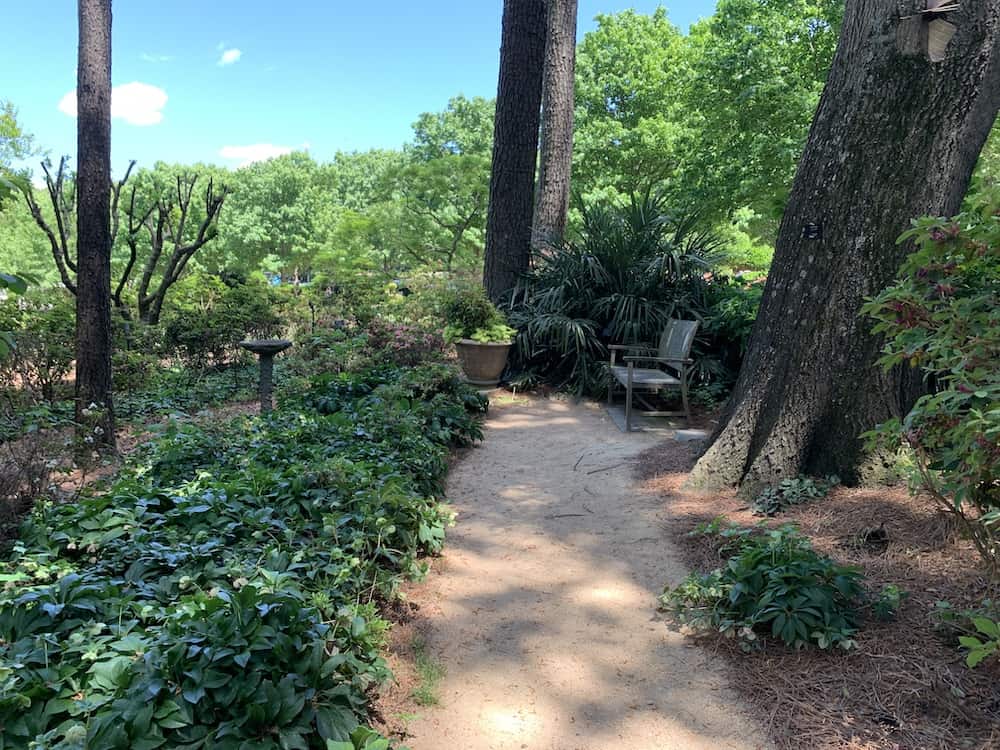 There are fountains, birdhouses, and benches where you can take it all in.
Each fall WRAL hosts the WRAL Azalea Celebration, during which it gives azaleas to organizations across the state of North Carolina. It has given away over 5,000 azaleas to more than 100 non-profits.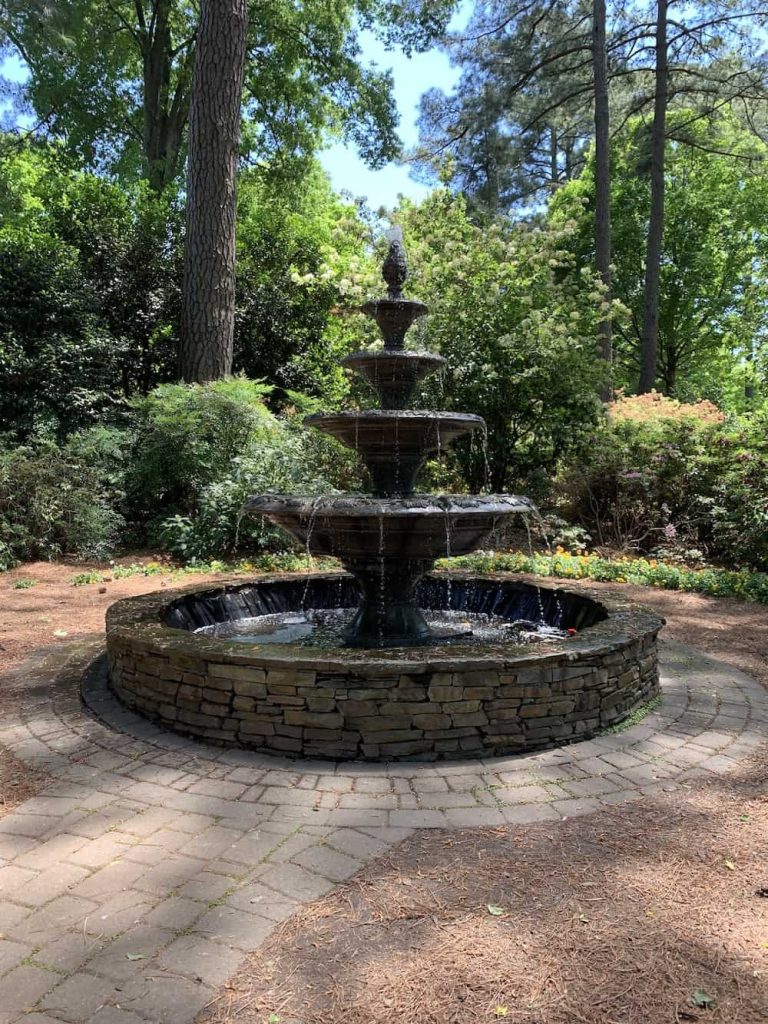 The Azalea Gardens can be reserved for wedding ceremonies with up to 125 people from April through the second week of September.
         You might also be interested in: