Videri Chocolate Factory, at 327 W. Davie Street, Raleigh, is a Raleigh institution. You can shop at the store (or online) for chocolates, and, if your timing is right, watch chocolate being made.
Learn about 9 great chocolate makers in the Triangle!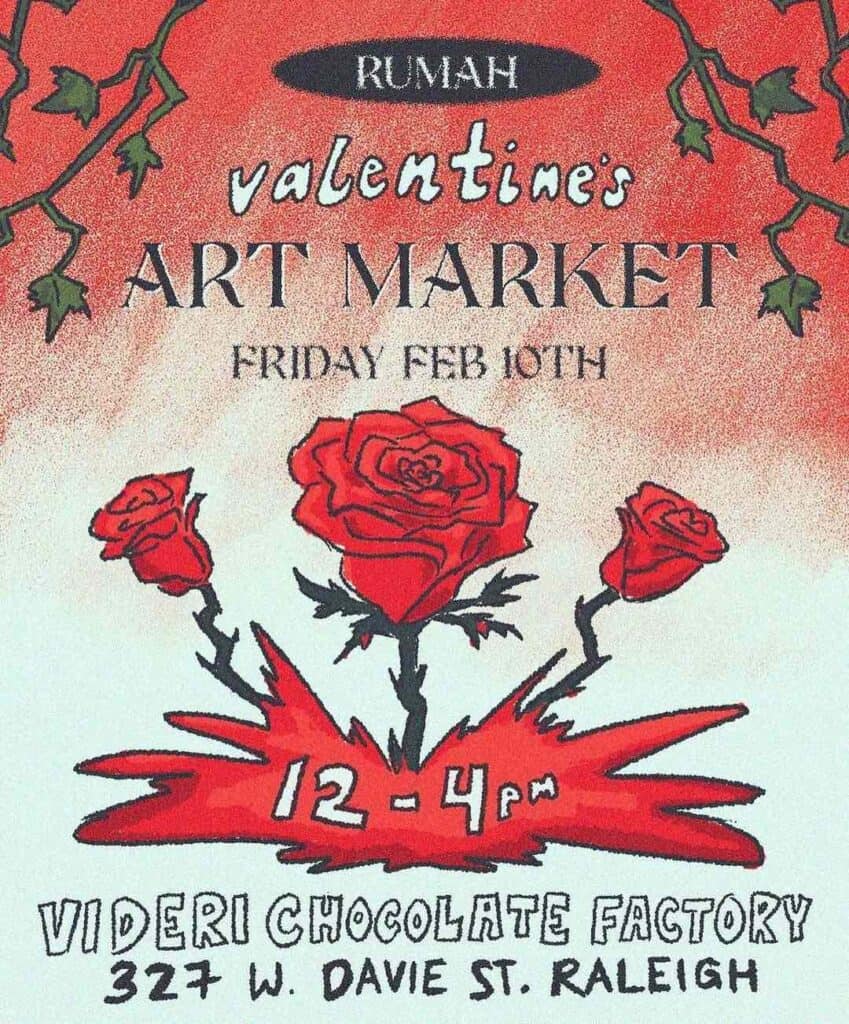 On Friday, February 10th, from 12 to 4 p.m., there will be a Valentine's Art Market at Videri Chocolate.
Shop for artisan-made pottery, candles, and more…including, of course, chocolate!
Upcoming Events in the Triangle
Check out our
full events calendar
, where you can enter any date, or look at the events for the next few days here:
Thursday, November 30, 2023
Friday, December 1, 2023
Saturday, December 2, 2023