This is a family-friendly show by The Unintentionals, a local improv comedy troupe.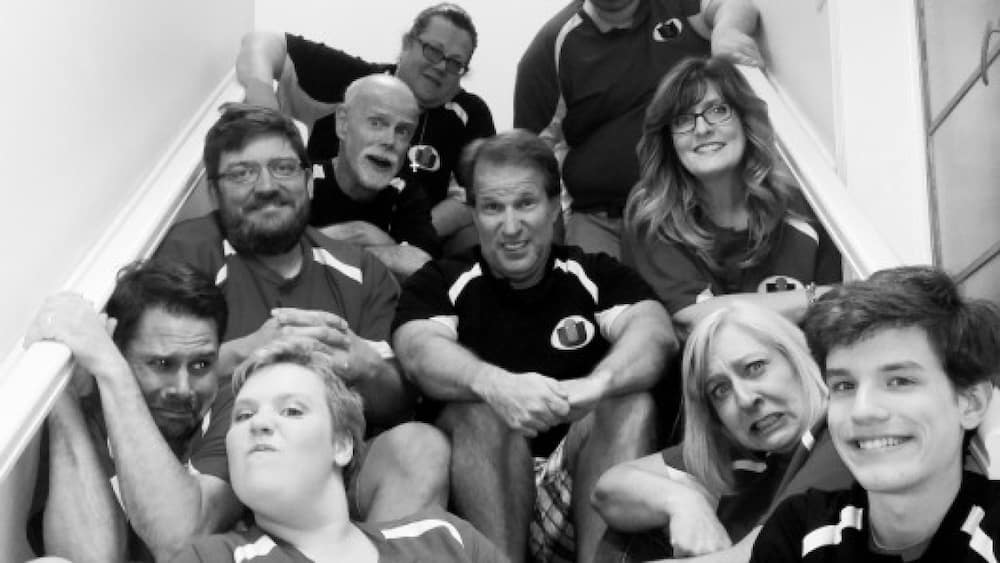 There's no cost, and you don't need to register to attend. This is an outside show, so please bring a chair or blanket.
In the case of inclement weather, the performance may be canceled. Keep an eye on The Unintentionals' Facebook page for weather updates.
About The Unintentionals, from their website:
The Unintentionals is a Non-Profit comedy group based out of Raleigh, NC. We perform monthly shows, where the tickets are always free, the concessions are low-priced, and the comedy is always Family-Friendly. We keep our shows family-friendly so that you won't worry about what your kids might hear during one of our performances.
As for our shows, we started with a Comedy Sports formatted show, but in the past couple years, we've expanded to start performing Themed Shows, which have been a big hit with our Loyal Fans. We're happy to keep performing new, exciting formats for our improv shows while we make sure the audience interaction and highly energetic improv is always a highlight.
The games we play go from highly energetic action games to wacky character-based games all the way to punny games that would make any dad proud. We have a lengthy variety of games so that you could come see our show every month of the year, and still not see the same games every time! We also have some of the best improv talent in the Triangle, including performers who have worked numerous festivals and venues across the country.
The Unintentionals were founded in 2005 by their founder, David Dollar. David served as the President of the group from 2005-2015, collecting a blend of actors and comedians from all over the Triangle. The original shows were more theatrical, but the performances shifted to highlight improv comedy, which is the identity we're most known for. In 2015, David passed the group to a young fan favorite, Bert, who continues to lead the group now. Since taking over, Bert has focused on producing Themed shows and different types of comedy, including sketch, stand-up and videos.
Upcoming Events in the Triangle
Check out our
full events calendar
, where you can enter any date, or look at the events for the next few days here:
Monday, December 5, 2022
Tuesday, December 6, 2022
Wednesday, December 7, 2022