New Hope Valley Railway, 3900 Bonsai Road, New Hill, will open its 2022 ride season on April 9th with Hop Into Spring. This is a chance to celebrate all things spring, with a train ride behind the historic locomotive.
Check out our big list of Easter egg hunts and Easter bunny visits around the Triangle!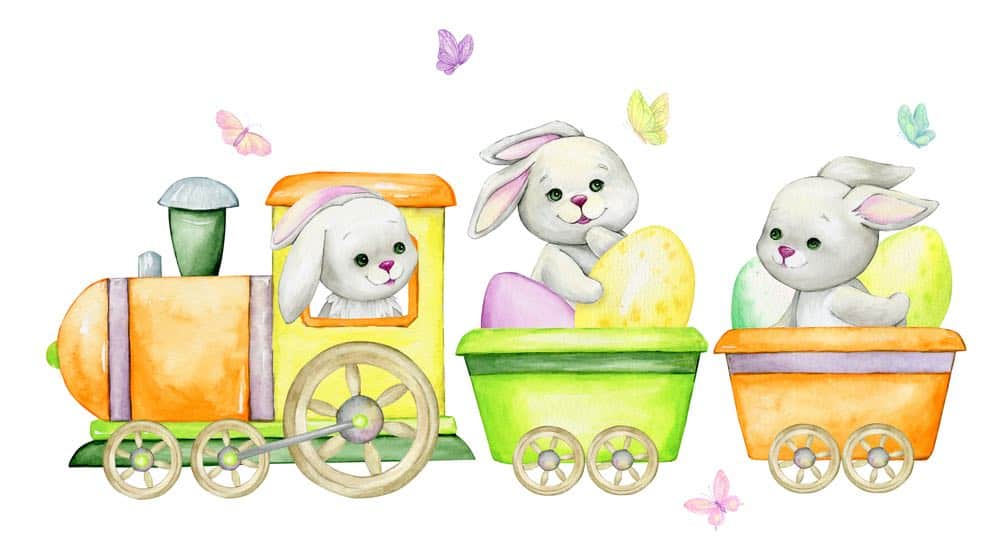 The Easter Bunny will be in the rail yard for photo opportunities before or after your ride.
During the ride, children can try to spot all the large Easter eggs set up along NHVR's four miles of train tracks.
Hot dogs, chips, drinks, water and crackers will be available or purchase.
All time slots are likely to sell out very quickly, so don't delay. Purchase tickets here.
Tickets for all ages are $14.
More upcoming Easter events in the Triangle
Check out our big calendar of Easter egg hunts and bunny visits, or look at a few of them here:
Friday, April 1, 2022
Saturday, April 2, 2022
Sunday, April 3, 2022
Monday, April 4, 2022
Tuesday, April 5, 2022
Wednesday, April 6, 2022
Thursday, April 7, 2022
Friday, April 8, 2022
Saturday, April 9, 2022
Sunday, April 10, 2022
Monday, April 11, 2022
Tuesday, April 12, 2022
Wednesday, April 13, 2022
Thursday, April 14, 2022
Friday, April 15, 2022
Saturday, April 16, 2022
Sunday, April 17, 2022
Monday, April 18, 2022
Tuesday, April 19, 2022
Wednesday, April 20, 2022
Thursday, April 21, 2022
Friday, April 22, 2022
Saturday, April 23, 2022