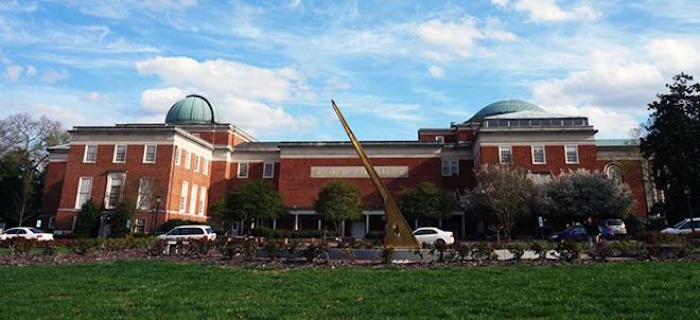 The second Friday of the month, September through May, teens 13-18 are invited to the free Open Minds: Teen Science Café at Morehead Planetarium and Science Center, 250 East Franklin Street.
You'll get to meet scientists and listen to them talk about their work, meet other teens interested in science, and enjoy pizza or another treat.
The program begins at 5:30 p.m. with pizza (or another treat), followed by discussions and activities at 6 p.m. The program may end any time from 7 p.m. to 7:30 p.m., depending on the scheduled activities.
Morehead is partnering with the North Carolina Museum of Natural Sciences. These teen science events are funded by a grant from the Duke Energy Foundation.​
Here's what's going on May 11th:
Black Holes and Gravitational Waves
At May's Teen Science Cafe, we will watch the planetarium show Black Holes and discuss LIGO's recent gravitational wave discoveries and a class of systems that produce these signals: colliding black holes. Zach Nasipak, UNC graduate student in Physics and Astronomy, will talk about his research on black holes; the role that research plays for a future space-based detector, the Laser Interferometer Space Antenna (LISA); and what LISA, black holes, and gravitational waves can teach us about the universe. Free pizza provided.