Stonehenge, near Salisbury, England, is probably the world's most recognizable prehistoric monument. The earliest structures are pits that appear to have held large pine totem-pole like posts, erected between 8500 and 7000 BC.
The stones that we know today were set up around 2500 BC, and were arranged in the iconic circle around 200 or 300 years later.
The largest of Stonehenge stones are 30 feet tall and weigh 25 tons. It's thought that they were brought to the Stonehenge site from 20 miles away.
A great deal of legend, mystery and tradition surround Stonehenge. In the modern era, Stonehenge has become a great draw to this part of the English countryside, especially during Summer Solstice, when thousands of people gather to watch the sun rise behind the Heel Stone, marking the longest day of the year.
This year that public celebration is not possible. The English Heritage organization is asking people to not visit the site.
However, for the first time ever, they are offering a livestream of the sunrise, which means that we can all watch, even those of us who were unlikely to make it to the stones anyway.
English Heritage has created a Facebook event for the livestreaming, which you'll be able to watch on English Heritage's Facebook page.
They'll be livestreaming the sunset on June 20th, 2020, and sunrise on June 21st.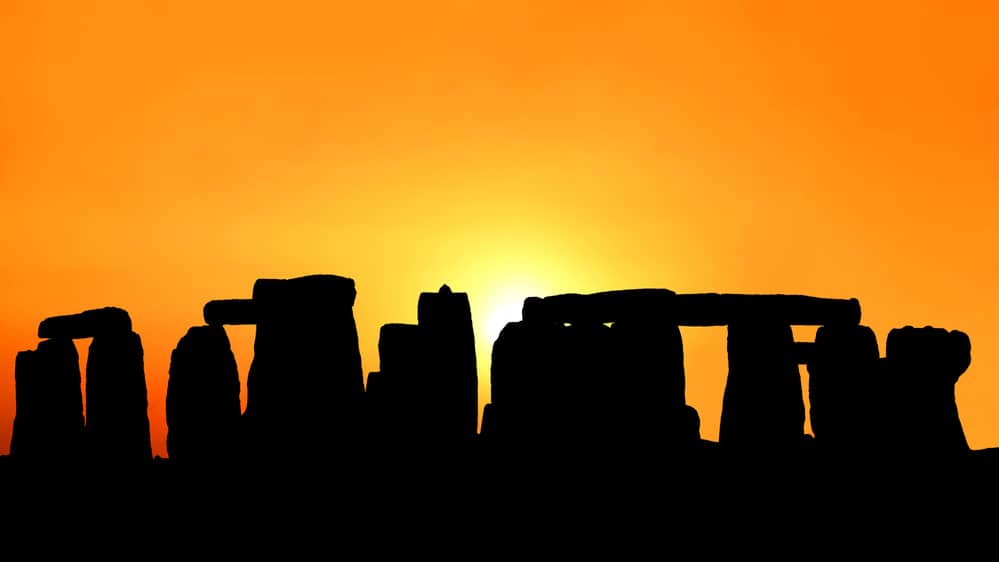 Here in North Carolina, we trail the United Kingdom by five hours, so these are the times that you should keep in mind:
Sunset:
At Stonehenge: 9:26 p.m. on June 20th, 2020
In North Carolina: 4:26 p.m. on June 20th, 2020
Sunrise:
At Stonehenge: 4:52 a.m. on June 21st, 2020
In North Carolina: 11:52 p.m. on June 20th, 2020
They will be live for at least 30 minutes each time, so make sure to tune in early. If you can't make it at those times you'll be able to watch the videos later on English Heritage's Facebook page.
Subscribe to Triangle on the Cheap
Upcoming Events in the Triangle -- both virtual and in-person
Sunday, February 5, 2023
Monday, February 6, 2023
Tuesday, February 7, 2023
Wednesday, February 8, 2023
Thursday, February 9, 2023
Friday, February 10, 2023
Saturday, February 11, 2023
Sunday, February 12, 2023
Monday, February 13, 2023
Tuesday, February 14, 2023
Wednesday, February 15, 2023
Thursday, February 16, 2023
Friday, February 17, 2023
Saturday, February 18, 2023