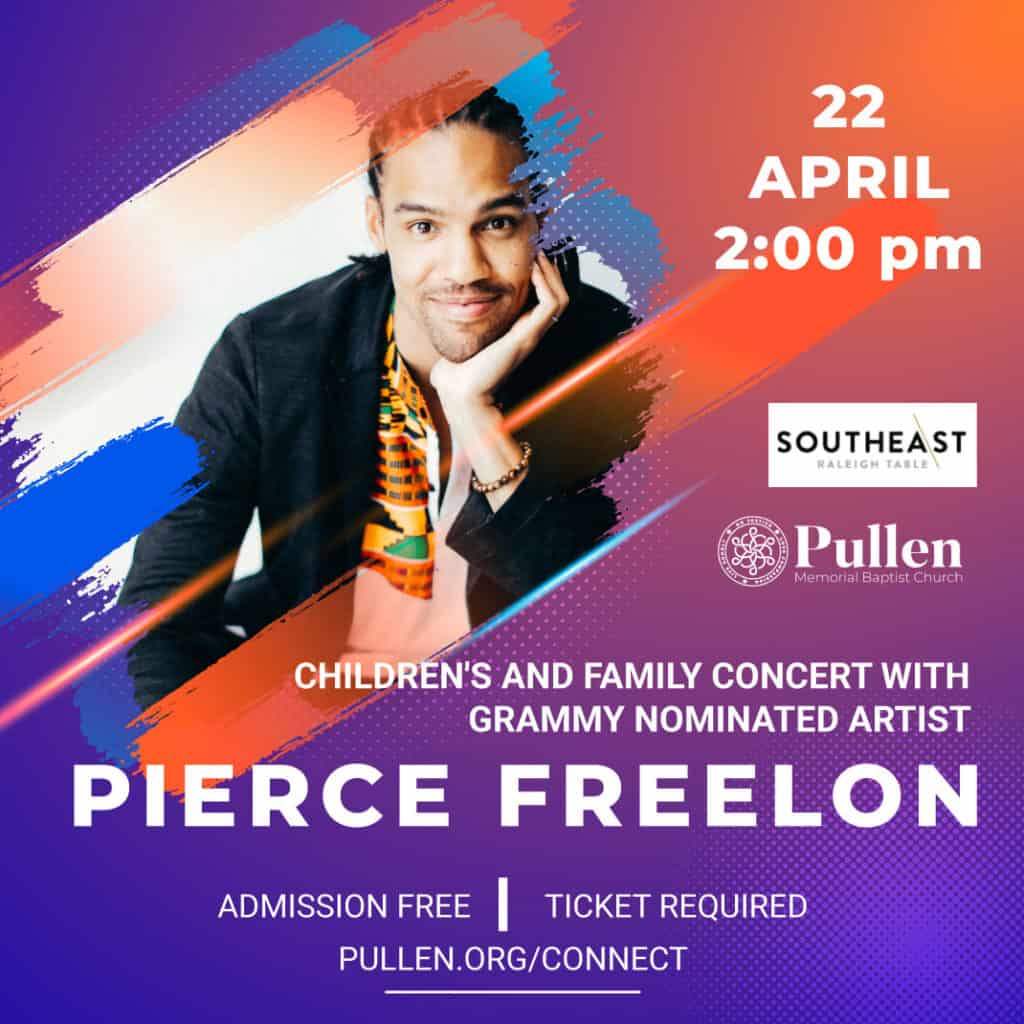 Pierce Freelon is performing in a free family concert on Saturday, April 22, 2023, at 2 p.m., at Southeast Raleigh Table UMC, 301 S Swain Street, Raleigh, NC.
Although it's free, tickets are required.
Looking for stuff for your kids to do? Check out Triangle on the Cheap's big list of upcoming free and cheap kid-friendly events in the Triangle!
Grammy nominee Pierce Freelon's joyful music blends hip-hop, electronic jazz and soul. His modern and dynamic sound is inspired by his journey as a millennial dad and is carefully crafted for today's modern families. Through honest and playful lyrics, rich melodies and fresh beats, he shares his story and welcomes kids and adults to his world.
Pierce's work has been featured on the TODAY Show and at NPR, Parents Magazine and more. Following his critically acclaimed debut children's album D.a.D. in 2020, Pierce's Grammy®-nominated 2021 Black to the Future (ages 5+) features elements of Afrofuturism, Black history, and archival voices to touch on imagination, art, science, and technology through a Black lens.
More Kids' Events in the Triangle
Please check out our big list of free and cheap kids' events in the Triangle or look at a quick list here:
Saturday, September 23, 2023
Sunday, September 24, 2023
Monday, September 25, 2023
Tuesday, September 26, 2023
Wednesday, September 27, 2023
Thursday, September 28, 2023
Friday, September 29, 2023
Saturday, September 30, 2023
Sunday, October 1, 2023
Tuesday, October 3, 2023
Wednesday, October 4, 2023
Thursday, October 5, 2023
Friday, October 6, 2023
Saturday, October 7, 2023