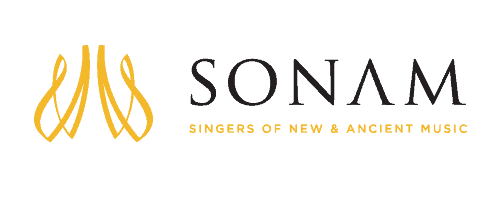 Singers of New and Ancient Music (SONAM) is a chorus committed to creating high-quality sacred and secular music and giving back to the community. Their mission is to make excellent choral music that supports local non-profits through benefit concerts.
SONAM was established in 2012. The group consists of about 20 talented singers from central North Carolina, led by conductor Allan Friedman and accompanist Jane Lynch. As a volunteer organization, SONAM is sustained entirely by donations of time and resources.
The winter concert takes place on January 7th, 2023, from 4 to 5:30 p.m., at First Presbyterian Church of Durham, 305 E Main Street, Durham, North Carolina.
There's no better way to celebrate than with music! Check out our big list of holiday concerts in the Triangle!
The music is about light and gifts, and celebrates the Epiphany season.
Admission is free. Donations will be accepted for Families Moving Forward. All proceeds will benefit their work in helping parents and children thrive in stable homes.
Winter Concert Program
Gaudete (Rejoice)
Barnwell – Keep Your Lamps
Suor Leonora d'Este – Suscipe verbum (Receive the word)
Pärt – Magnificat
Victoria – O magnum mysterium (O great mystery)
Tavener – The Lamb
Sandström – Lo How a Rose
Lusitano – Regina caeli (Queen of heaven)
Mouton – Nesciens mater (Knowing no man)
Ešenwalds – Stars
Sametz – Gaudete
Look for updates on the Facebook event.
Double-Check Before You Head Out!
We make every effort to make sure that everything on Triangle on the Cheap is 100% accurate.
However, sometimes things change without notice, and it's also possible that we can make a mistake. 
Please verify all deals and events with the venue or organizer before you go.
You might also be interested in:
More Holiday Concerts
Check out our list of holiday concerts in the Triangle, or look at a quick list here: