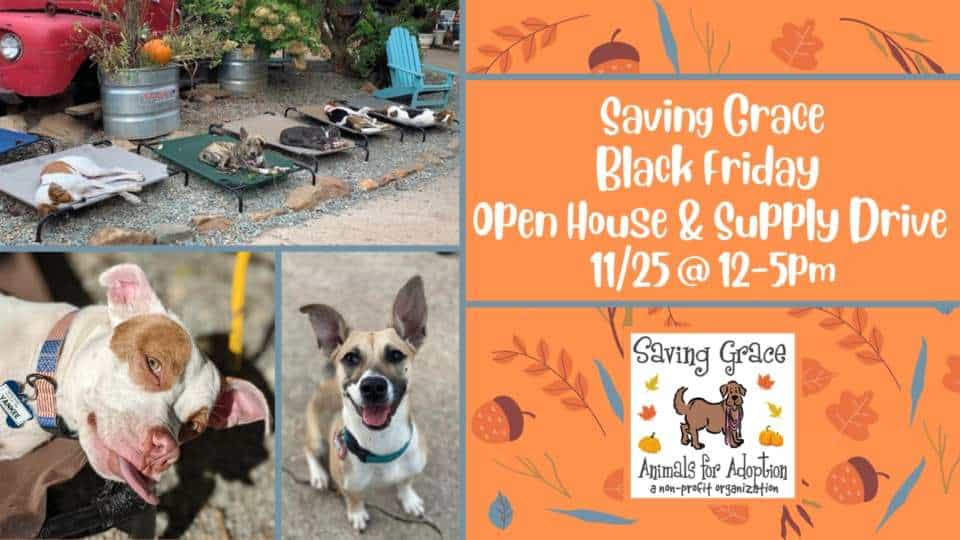 Why spend Black Friday shopping when you could spend it visiting puppies?
Saving Grace, 13400 Old Creedmoor Road, Wake Forest, North Carolina, is hosting an Open House on Friday, November 25th, 2022, from 12 p.m. to 5 p.m.
Come on by for a self-guided tour. Meet dogs. Ask questions of the docents.
There's no cost to attend. Donations are appreciated. Adoptions are by appointment only.
Upcoming Events in the Triangle
Check out our
full events calendar
, where you can enter any date, or look at the events for the next few days here:
Friday, December 9, 2022
Saturday, December 10, 2022
Sunday, December 11, 2022