Tickets are on sale now for the very popular Santa's Trolley in Raleigh.
Santa is lost in Raleigh, and Holly the Elf needs your help to find him in time for Christmas. Do you know where he might be?
We've put together a huge list of holiday events in the Triangle, including parades, festivals, markets, Santa visits, and more. Check out our growing day by day list of holiday events in the Triangle!
Jump aboard the Raleigh Trolley at Mordecai Historic Park, 1 Mimosa Street, Raleigh, and help Holly track down Santa in time for Christmas.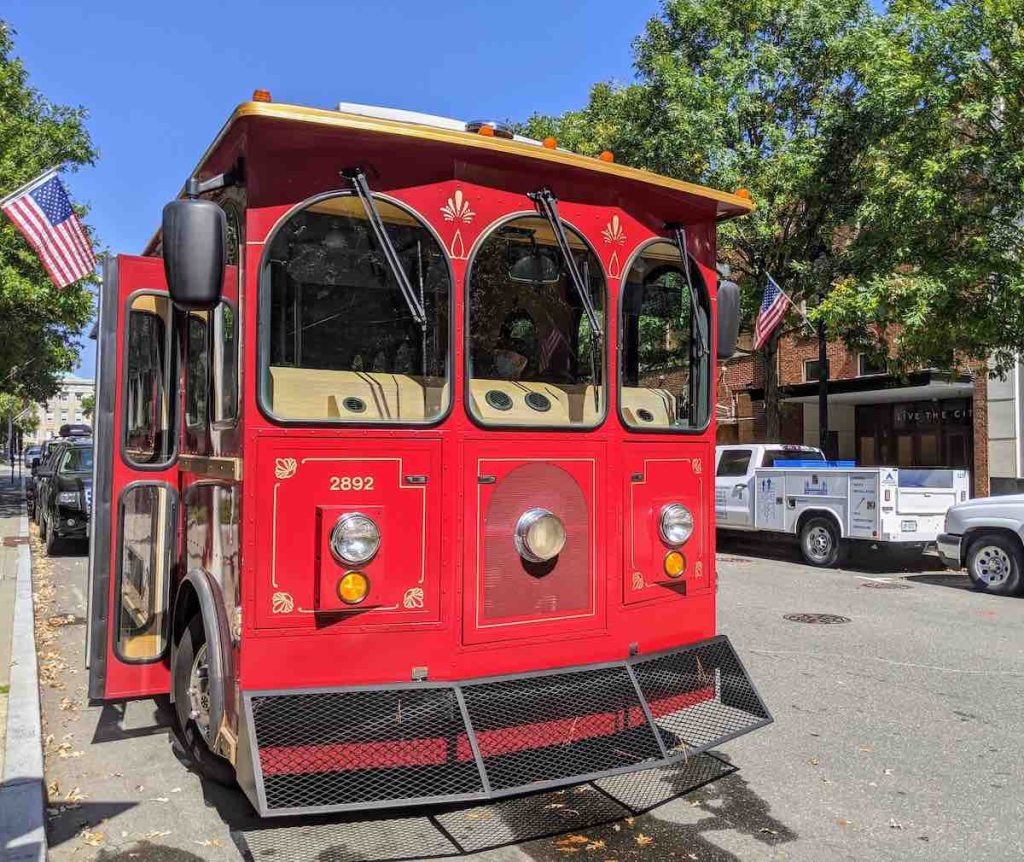 Advance registration is recommended. (It will sell out.) Tickets are non-refundable. For more information and to buy tickets call 919-996-4364. You can also register online.
Tickets are $10 a person and are non-refundable.
Santa's Trolley will be taking place Friday, December 8, through Sunday, December 10, 2023, at 5 p.m., 6 p.m., and 7 p.m.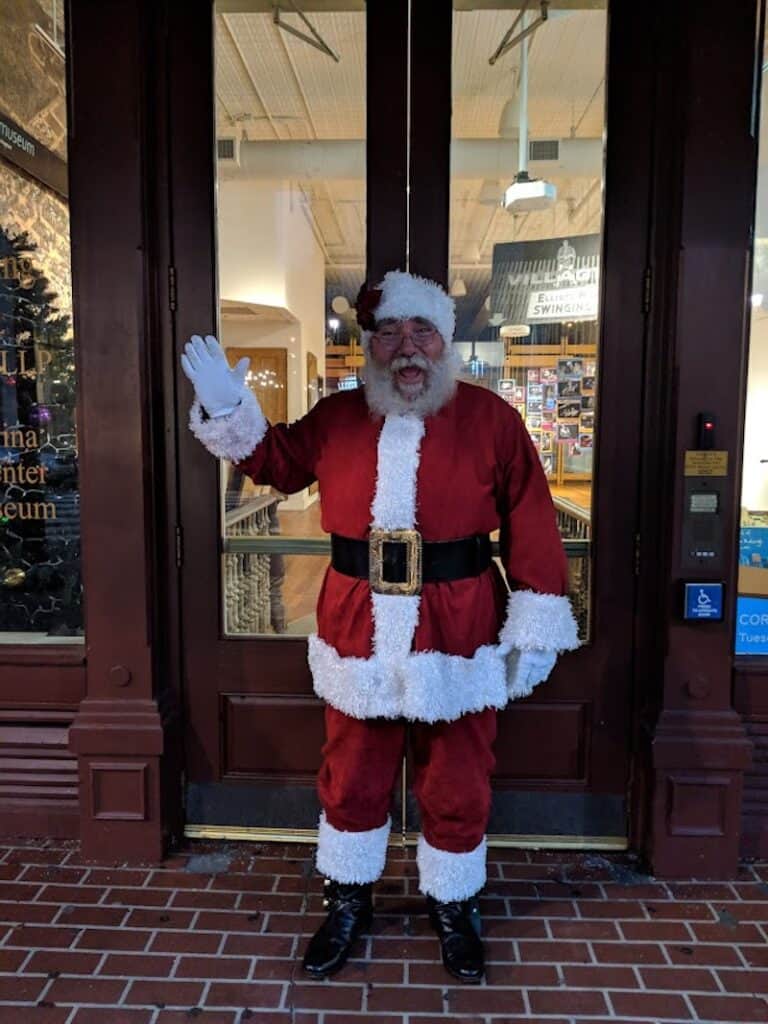 More Holiday Events in the Triangle
Check out our big list of holiday events in the Triangle, or look at a few of them here:
Friday, December 8, 2023
Saturday, December 9, 2023
Sunday, December 10, 2023
Monday, December 11, 2023
Tuesday, December 12, 2023
Wednesday, December 13, 2023
Thursday, December 14, 2023
Friday, December 15, 2023
Saturday, December 16, 2023
Sunday, December 17, 2023
Monday, December 18, 2023
Tuesday, December 19, 2023
Wednesday, December 20, 2023
Thursday, December 21, 2023
Friday, December 22, 2023
Saturday, December 23, 2023
Sunday, December 24, 2023
Monday, December 25, 2023
Tuesday, December 26, 2023
Wednesday, December 27, 2023
Thursday, December 28, 2023
Friday, December 29, 2023
Saturday, December 30, 2023
Sunday, December 31, 2023
Monday, January 1, 2024
Tuesday, January 2, 2024
Wednesday, January 3, 2024
Thursday, January 4, 2024
Friday, January 5, 2024
Saturday, January 6, 2024