New Hope Valley Railway's very popular holiday attraction, Santa's Reindeer Roundup Express train ride, is returning for 2022, and tickets are on sale now. They are very much subject to selling out.
The train yard will be decorated for the holiday season, and the popular "Reindeer Round-up" returns. Kids will be able to find Santa's missing reindeer along the tracks as they ride on the historic train for four miles out-and-back for 50 minutes through the North Carolina countryside. Santa himself will be at the New Hope Valley Railway to greet all of the guests.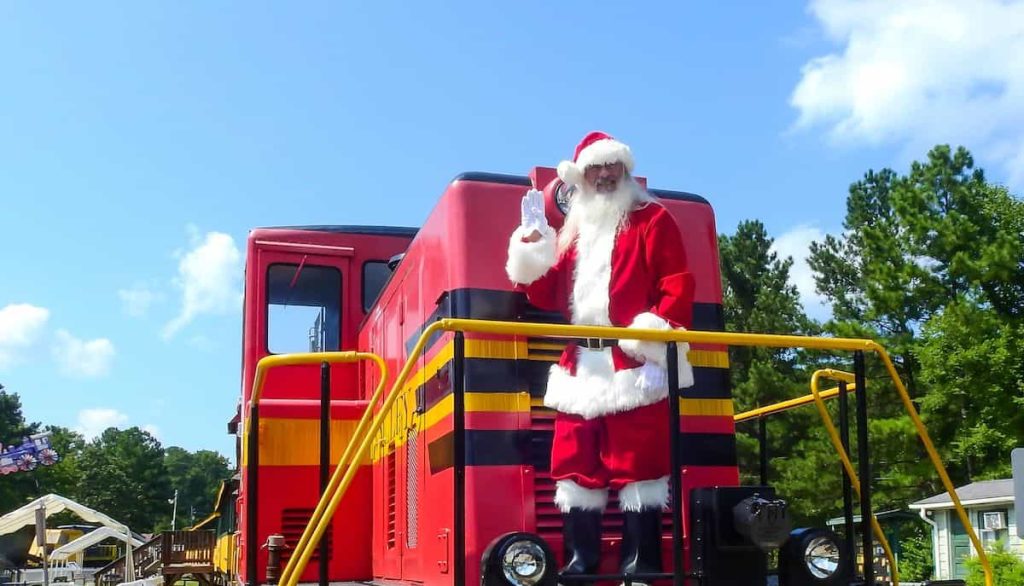 New Hope Valley Railway is also known as the Triangle's Train, and is at 3900 Bonsai Road, New Hill, North Carolina, just 24 miles southwest of Raleigh.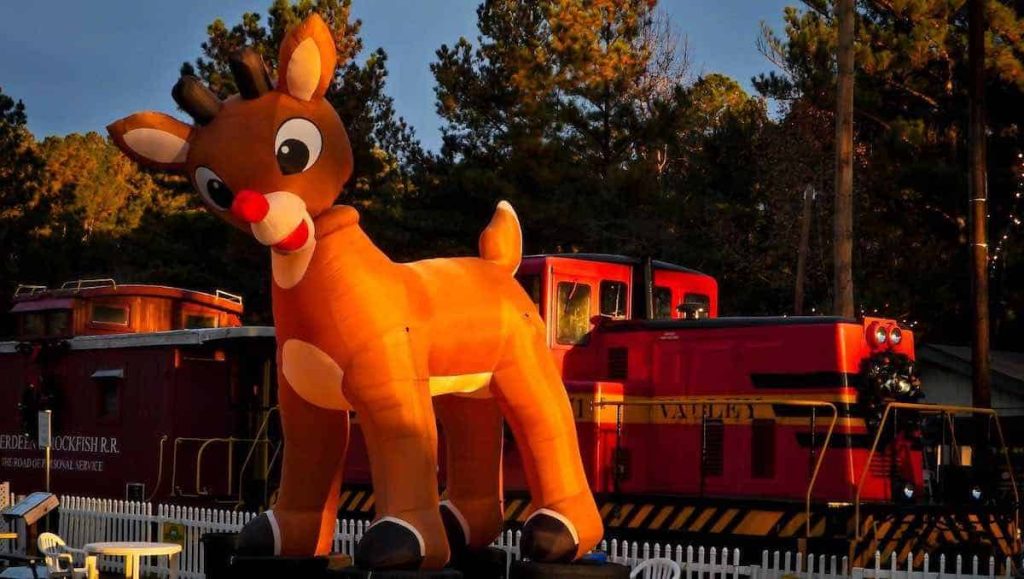 Tickets are $16 and sell out quickly. Purchase tickets.
More Kids' Events in the Triangle
Please check out our big list of free and cheap kids' events in the Triangle or look at a quick list here:
Thursday, November 30, 2023
Friday, December 1, 2023
Saturday, December 2, 2023
Sunday, December 3, 2023
Monday, December 4, 2023
Tuesday, December 5, 2023
Wednesday, December 6, 2023
Thursday, December 7, 2023
Friday, December 8, 2023
Saturday, December 9, 2023
Sunday, December 10, 2023
Monday, December 11, 2023
Tuesday, December 12, 2023
Wednesday, December 13, 2023
Thursday, December 14, 2023