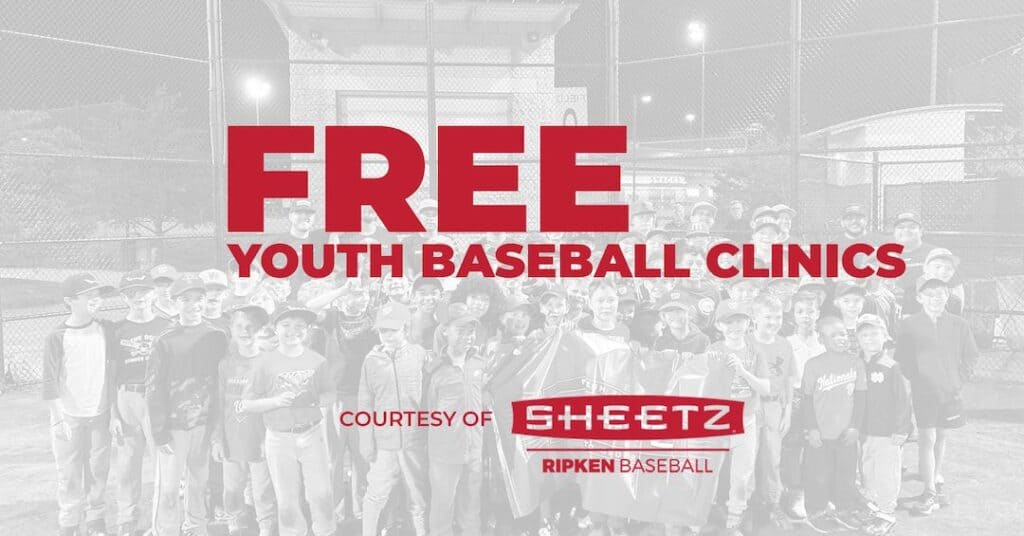 Ripken Baseball is partnering with Sheetz to bring a free baseball clinic to Raleigh. It is for children ages 7 to 14 and takes place Wednesday, May 17, 2023, from 5 to 8 p.m., at Honeycutt Park, 1032 Clear Creek Farm Drive, Raleigh, NC.
Register here for the Raleigh clinic.
The clinic includes instructional drills on hitting, throwing, infield and outfield.
Looking for stuff for your kids to do? Check out Triangle on the Cheap's big list of upcoming free and cheap kid-friendly events in the Triangle!
More Kids' Events in the Triangle
Please check out our big list of free and cheap kids' events in the Triangle or look at a quick list here:
Saturday, September 23, 2023
Sunday, September 24, 2023
Monday, September 25, 2023
Tuesday, September 26, 2023
Wednesday, September 27, 2023
Thursday, September 28, 2023
Friday, September 29, 2023
Saturday, September 30, 2023
Sunday, October 1, 2023
Tuesday, October 3, 2023
Wednesday, October 4, 2023
Thursday, October 5, 2023
Friday, October 6, 2023
Saturday, October 7, 2023