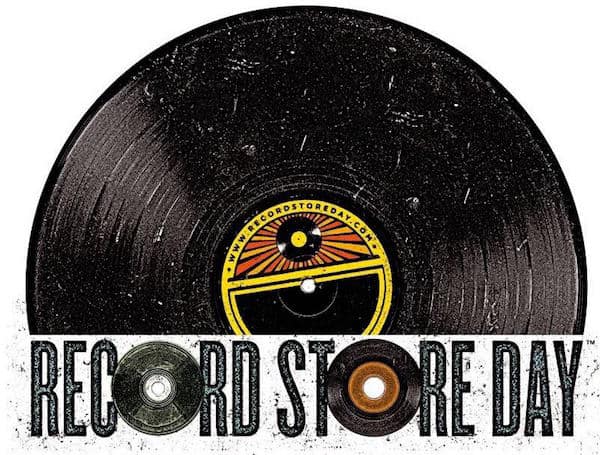 Saturday, April 21st, 2018 is Record Store Day, a day to celebrate actual records. That is, physical records, especially vinyl, and the stores that sell them. Every year, for eleven years, on Record Store Day, artists and labels release limited run records for purchase at local stores. Some of these are very much sought after, and people have been known to queue up before the stores open.
In addition, stores sometimes have promotional items to give away (with limited quantity), offer special deals, and even have in-store performances, which are free.
Learn about some of the stores that are having special events and performances on Record Store Day, and then scroll down to see a big list of stores in the Triangle that are participating in Record Store Day. Not all stores will have all of the releases. In fact, no one store will have all of them. So if you're looking for a particular item your best bet is to contact the store and see if they're publishing a list in advance.
Special Events for Record Store Day in the Triangle
Record Store Day at Schoolkids Records Raleigh
2237 Avent Ferry Rd., Suite 101
Raleigh, NC 27606
919-821-7766
Schoolkids Raleigh is hosting the biggest Record Store Day event in the Triangle. Here's what's going on:
Hundreds of Record Store Day titles available
2 p.m.: Meet hip-hop heroes Kooley High and get an autograph
3 p.m.: Performance by The Why Are We Here Orchestra. "Why Are We Here 7" will be re-released on Record Store Day by Schoolkids Records-The Label
Swag, goodies and giveaways from Starr Hill Brewery
More stuff from The Ritz Raleigh
Record Store Day at All Day Records
112A E Main St
Carrboro, NC 27510
919-537-8322
All Day Records' Record Store Day event will feature a performance by Superchunk acoustic duo at 3 p.m. Pancakes are also mentioned in the Facebook event.
Triangle Stores Participating in Record Store Day
Carrboro
All Day Records
112A E Main St
Carrboro, NC 27510
919-537-8322
Chapel Hill
Schoolkids Records
405-C W Franklin St
Chapel Hill, NC 27516
919-960-9272
Durham
Hunky Dory
718 9th Street
Durham, NC 27705
919-286-1916
Bull City Records
2600 Hillsborough Rd
Durham, NC 27705
919-286-9640
Nice Price Books and Records
811 Broad St.
Durham, NC 27705
919-416-1066
Carolina Soul
117 E. Main Street
Durham , NC 27701
919-908-6620
Raleigh
Schoolkids Records
2237 Avent Ferry Rd., Suite 101
Raleigh, NC 27606
919-821-7766
The Record Krate
508 Saint Marys St
Raleigh, NC 27605
919-601-3131
Nice Price Books & Records
3106 Hillsborough St
Raleigh, NC 27607
919-829-0230
Sound Off Records & Hi-Fi
14 Glenwood Ave
Raleigh, NC 27603
919-457-7091
Sorry State Records
317 W Morgan St, Suite 105
Raleigh, NC 27601
919-977-4704
Wake Forest
The Record Krate
352 S. White Street
Wake Forest, NC 27587
919-601-3131