Raleigh Rose Garden, 301 Pogue Street, Raleigh, is a must-visit spot for any rose lover in the Triangle. It features more than 60 rose beds with a wide variety of roses, as well as perennials, evergreen trees and deciduous trees.
It's open every day, all year, 24 hours a day (except when reserved for an event), but is a huge draw in May, as the roses burst into color. It's free to visit.
You might also be interested in more botanic gardens in the Triangle.
Raleigh Rose Garden is on the grounds of Raleigh Little Theatre. You can walk up some steps from the garden and see the Stephenson Amphitheatre.
The fountain, arbor and stone shelter of Raleigh Rose Garden provide a beautiful setting for wedding ceremonies, as well as for photography. Professional photographers are welcome to have photo sessions here, but must obtain an annual film permit from City of Raleigh Parks, Recreation and Cultural Resources Department.
When you visit Raleigh Rose Garden you may park in the free parking lot, but don't park in the spots that say "permit required." You can also park on the streets around Raleigh Little Theatre, but please observe parking restrictions and be courteous of neighbors.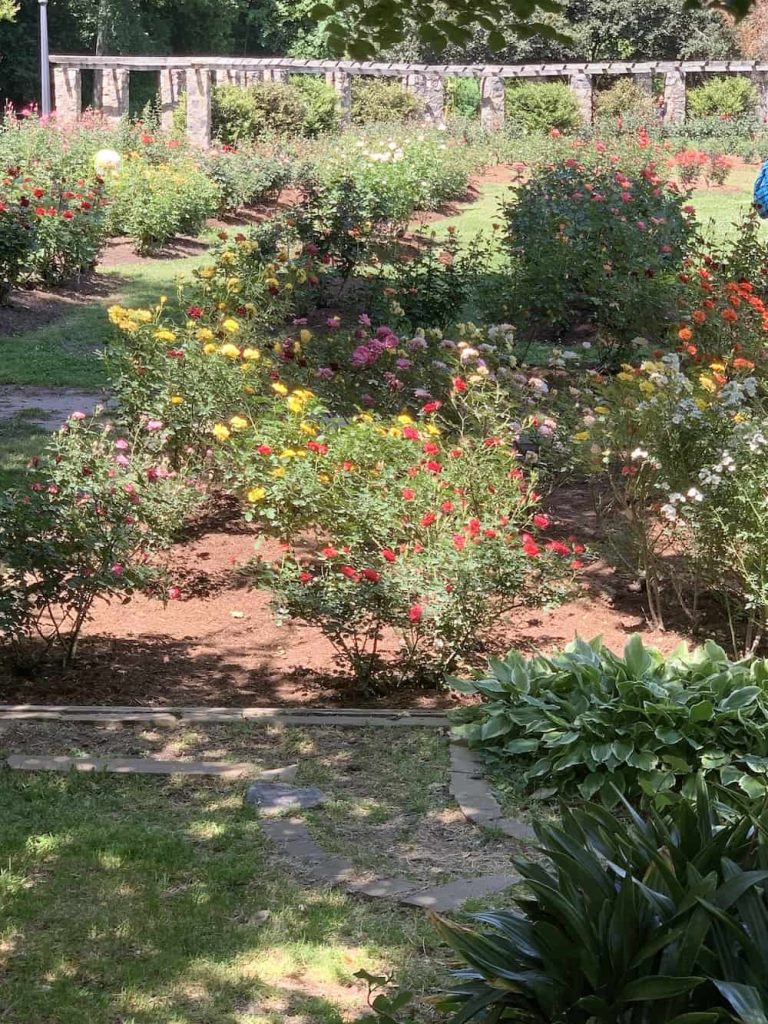 Those who need wheelchair accessibility may park in the staff parking lot behind the building. There are a few parking spots for cars with disability placards. There is also a curb cut down in that area that allows wheelchair access to the garden. Raleigh Rose Garden is a fully green space without sidewalks or much pavement, so please keep that in mind. 
The Raleigh Rose Garden receives care from the City of Raleigh Parks, Recreation and Cultural Resources Department, as well as a legion of volunteers.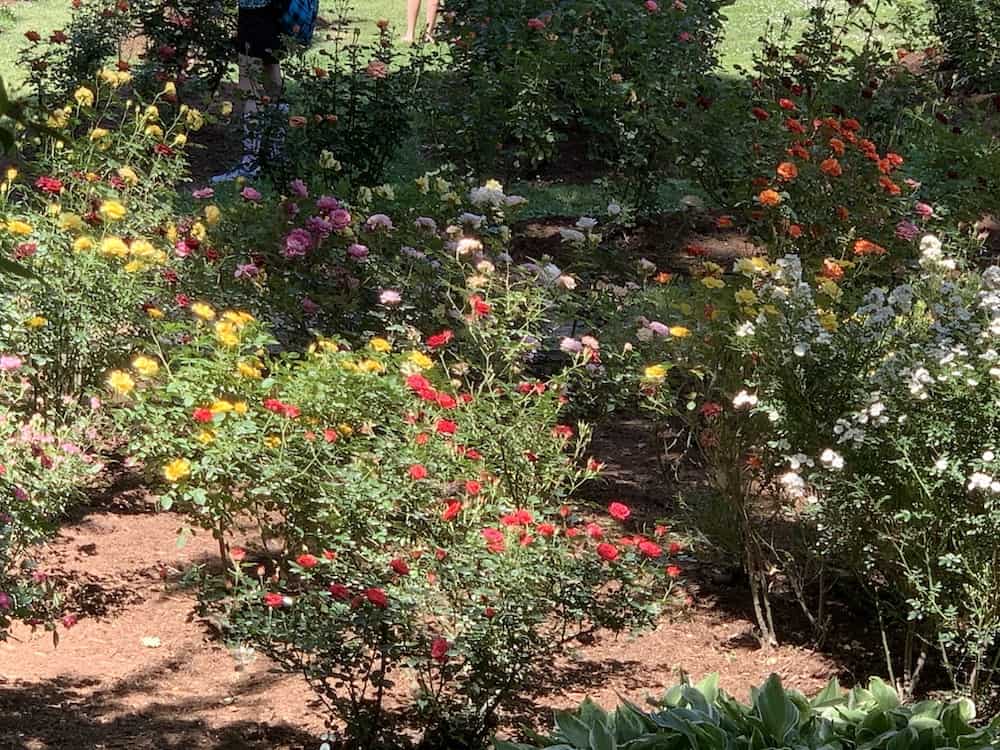 Double-Check Before You Head Out!
We make every effort to make sure that everything on Triangle on the Cheap is 100% accurate.
However, sometimes things change without notice, and it's also possible that we can make a mistake. 
Please verify all deals and events with the venue or organizer before you go.
         You might also be interested in: