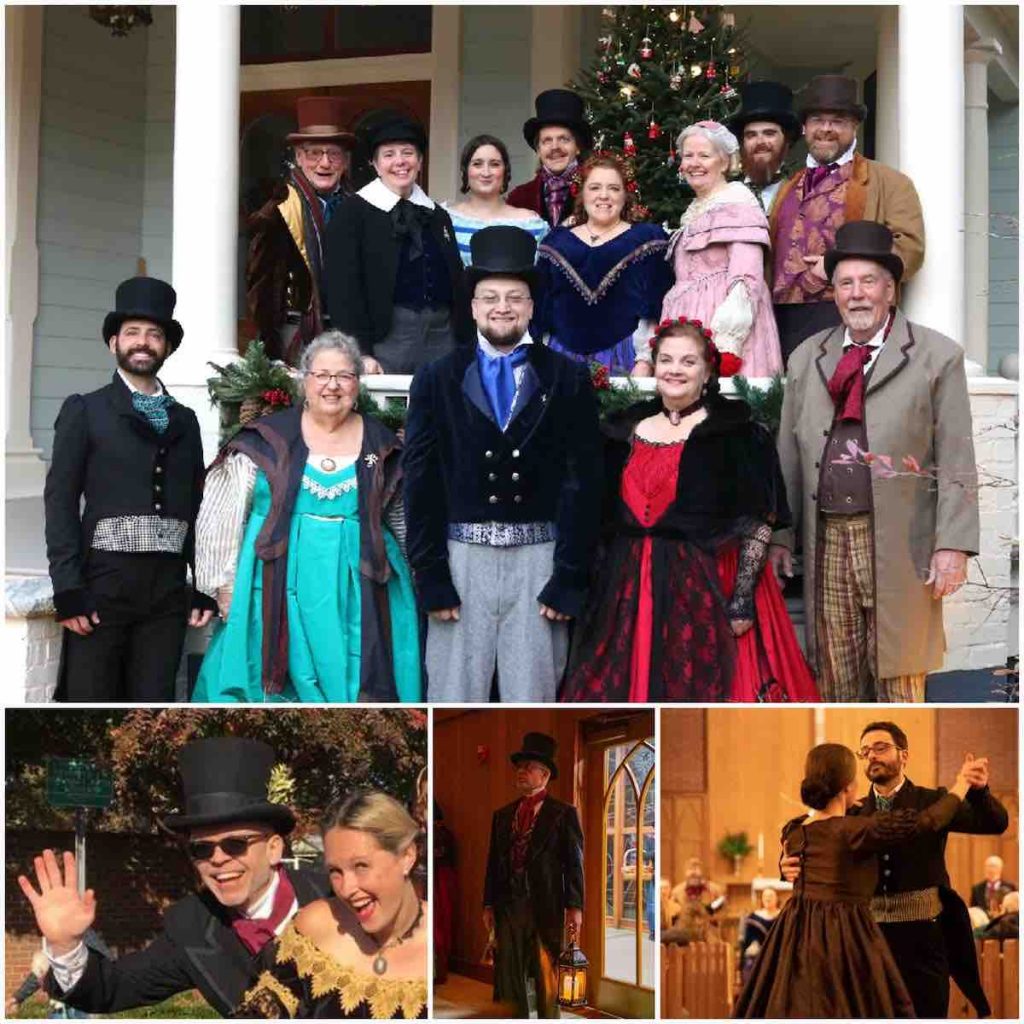 The Oakwood Waits are Raleigh's premiere Dickens-era-costumed vocal ensemble.
The a cappella caroling ensemble, dressed in authentic 1840s costumes, will present a concert of medieval to modern carols for the Christmas season on Sunday, December 17, 2023.
There's no better way to celebrate than with music! Check out our big list of holiday concerts in the Triangle!
Songs and Carols for the Holiday Season will take place at 7:30 p.m. in the sanctuary of St. Michael's Episcopal Church, 1520 Canterbury Road, Raleigh, North Carolina.
The concert is free, but a $10 minimum donation is suggested. Donations benefit The Alliance Medical Ministry.
More Holiday Concerts
Check out our list of holiday concerts in the Triangle, or look at a quick list here:
Friday, December 8, 2023
Saturday, December 9, 2023
Sunday, December 10, 2023
Tuesday, December 12, 2023
Wednesday, December 13, 2023
Thursday, December 14, 2023
Saturday, December 16, 2023
Sunday, December 17, 2023
Wednesday, December 20, 2023
Thursday, December 21, 2023