Neuse River Brewing Company, is at 518 Pershing Road, in the Five Points neighborhood of Raleigh. They concentrate on Belgian style ales and IPAs.
You can find their events on their Facebook page.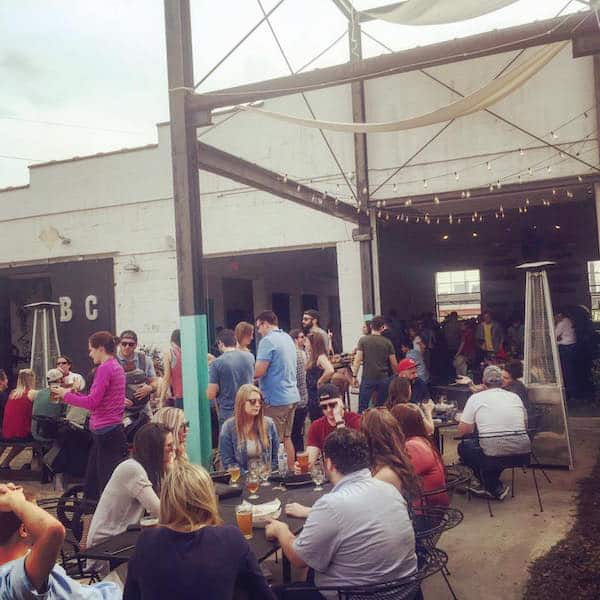 Reggae Sunday
Sunday, June 3rd
3 p.m. to 5 p.m.
Free
Enjoy local craft beer and the Poblanos Tacos and More food truck while listening to live music from Vaughn Audain of Sensory Expressions Band. 
Father's Day
Sunday, June 17th
12 p.m. to 5 p.m.
Free
Have a great Father's Day at Neuse River Brewing Co. with good beer and hatchet throwing with Epic Axe Throwing and Social House. $5 for 5 throws.
Independence Day Block Party
Sunday, July 1st
12 p.m. to 8 p.m.
Free
Come out and celebrate at the 3rd annual Independence Day Block Party. The street between Neuse River Brewing and NIckelpoint Brewing will be shut down, providing safe passage between both breweries and plenty of fun along the way. There will be local vendors, live bands, food trucks, and events such as hatchet throwing, a hula hoop contest, and a popsicle eating contest. This year the event will benefit Cause for Paws. 
Live music schedule: 
12:30 p.m. to 3:30 p.m.: Heads Up Penny 
3:00 p.m. to 5:00 p.m.: Steel Drums with Vaughn Audain 
4:30 p.m. to 7:30 p.m.: The Midlife Crisis Band 
Vendors: 
Cake Kernels 
Good Boy Dog Treats 
Marvelous Katastrophe 
Mike D's BBQ 
Moon Flower Child 
NautiGulls Soap Company 
Old Lantern Handcrafted Goods 
Porch Fly 
Unleashed at Lake Boone 
Wentworth Page Inc. 
Food trucks: 
Arepa Culture NC 
Baozi 
Cockadoodlemoo Truck 
Cousins Main Lobster 
Olsen's Craft Weiners
More upcoming events at Triangle breweries
Friday, June 22, 2018
Saturday, June 23, 2018
Sunday, June 24, 2018
Tuesday, June 26, 2018
Friday, June 29, 2018
Saturday, June 30, 2018
Sunday, July 1, 2018
Monday, July 2, 2018
Tuesday, July 3, 2018
Saturday, July 7, 2018
Sunday, July 8, 2018
Tuesday, July 10, 2018