The 17th annual North Carolina Juneteenth Celebration will take place Saturday, June 18th, and Sunday, June 19th, 2022. Read on for information on each of these two events in Durham.
Juneteenth marks the day, June 19th, 1865, when the Emancipation Proclamation (which had been issued on January 1st, 1863) was finally read to enslaved African–Americans in Texas.
Learn about more Juneteenth celebrations around the Triangle!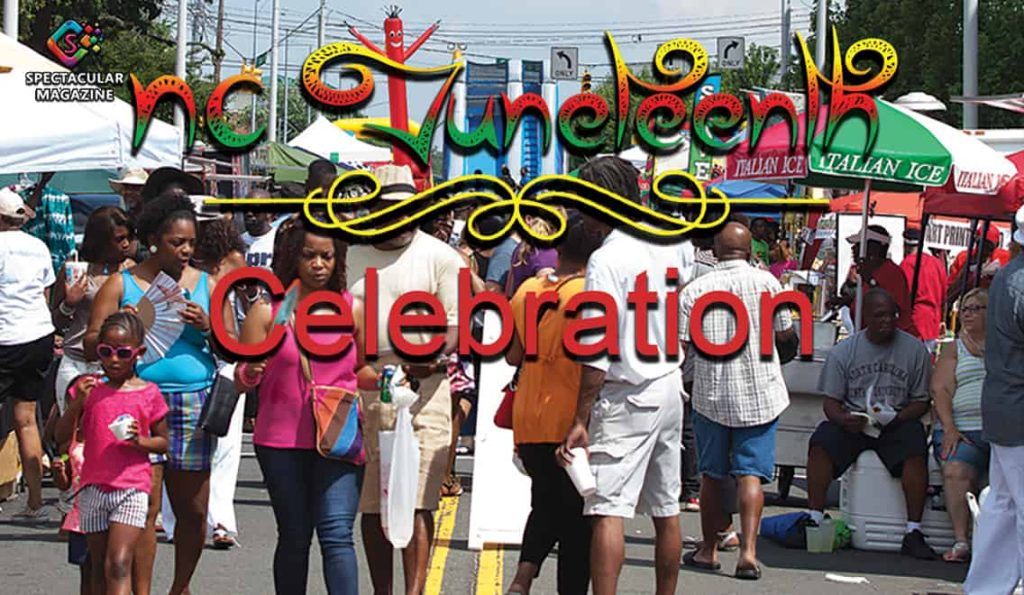 More Juneteenth Events in the Triangle
Learn about all the Juneteenth events taking place in the Triangle, or check out a quick list here:
Saturday, June 4, 2022
Saturday, June 11, 2022
Monday, June 13, 2022
Tuesday, June 14, 2022
Wednesday, June 15, 2022
Thursday, June 16, 2022
Friday, June 17, 2022
Saturday, June 18, 2022
Sunday, June 19, 2022
Saturday, June 25, 2022