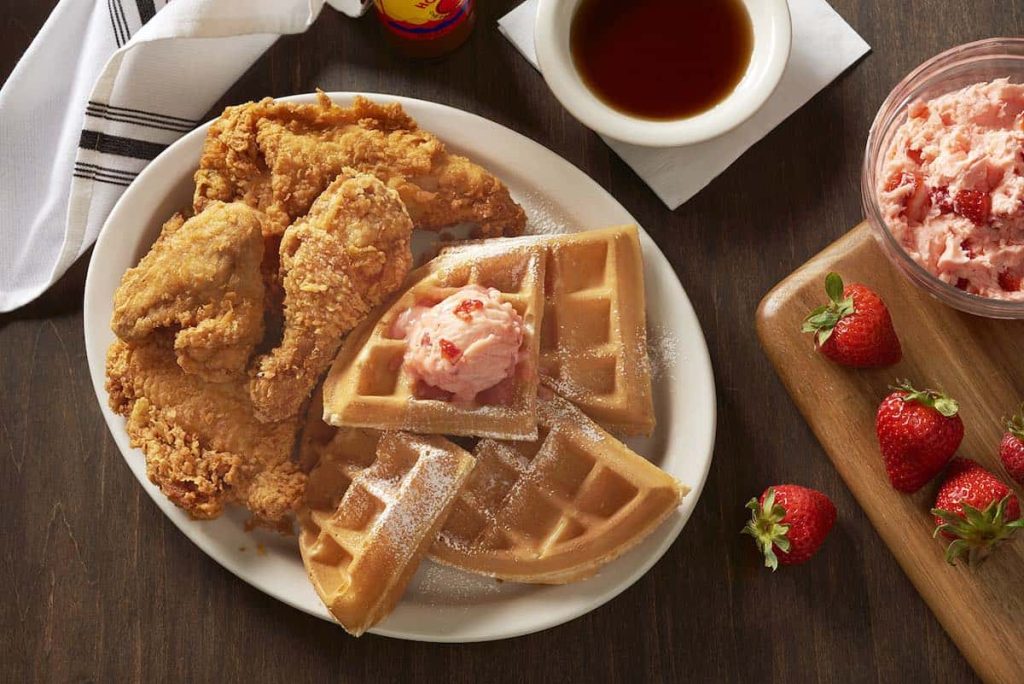 Monday, August 8th, 2022, is National Fried Chicken and Waffles Day. Yes, there is also a fried chicken day and a waffles day, but this is Chicken and Waffle Day.
Metro Diner is the force behind National Chicken and Waffles Day, and they invite you to celebrate them for the 5th year.
Metro Diners across Charlotte are showing appreciation for guests August 8th, 2022, by offering Fried Chicken and Waffles for $10.99. The regular price of the dish is $15.99.
Fried Chicken & Waffles is the No. 1 dish at Metro Diner. It has served more 2.2 million orders of Chicken & Waffles since 2018. That's over 8.8 million pieces of Fried Chicken.
Metro Diner's Fried Chicken and Waffle features a fluffy Belgian waffle topped with sweet strawberry butter and half a fried chicken with the diner's signature sweet and spicy sauce.
For maximum flavor and juiciness, Metro Diner starts preparing the chicken 48 hours prior to serving; it's brined for 24 hours and then marinated for an additional 24 hours.
In the Triangle you'll find Metro Diner at 6325 Falls of Neuse Road, Raleigh.
Upcoming Food and Drink related deals and events
Check out our big list of
food and drink events and deals in the Triangle
, or look at a few of them here:
Tuesday, March 28, 2023
Wednesday, March 29, 2023
Thursday, March 30, 2023
Friday, March 31, 2023
Saturday, April 1, 2023
Sunday, April 2, 2023
Monday, April 3, 2023
Tuesday, April 4, 2023
Wednesday, April 5, 2023
Thursday, April 6, 2023