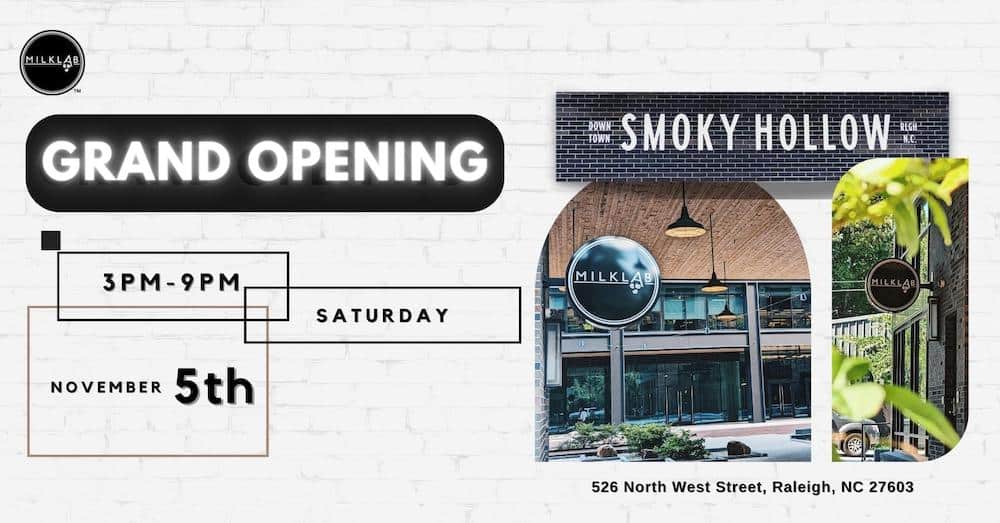 Milklab is holding a grand opening of its new location in Smoky Hollow, at 526 N West Street, Raleigh, North Carolina, on Saturday, November 5th, 2022.
The grand opening takes place from 3 to 9 p.m. and it pays to be one of the first customers.
Milklab serves premium boba tea and rolled ice cream.
At the grand opening, the first 30 paying customers receive Milklab hoodies or t-shirts.
The next 100 customers receive either Milklab Tumblers or Stainless Steel Straw Sets.
Facebook event for the grand opening event.
Milklab is also holding an online giveaway on Instagram.
Upcoming Food and Drink related deals and events
Check out our big list of
food and drink events and deals in the Triangle
, or look at a few of them here:
Friday, December 1, 2023
Monday, December 4, 2023
Tuesday, December 5, 2023
Wednesday, December 6, 2023
Thursday, December 7, 2023
Friday, December 8, 2023