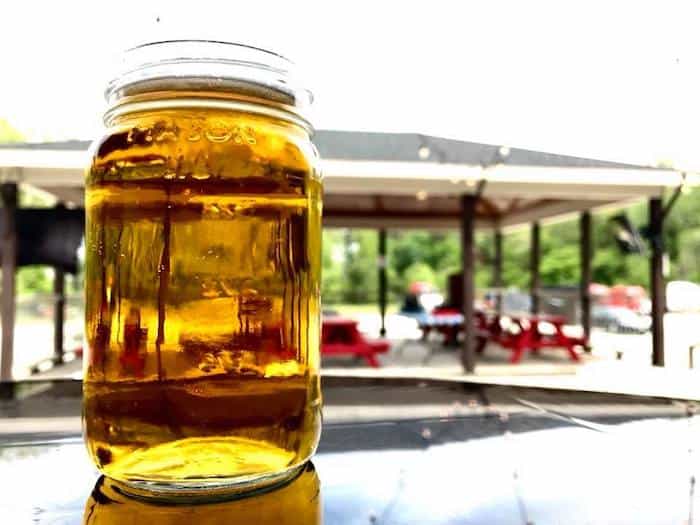 The Mason Jar Lager Co., at 341 E. Broad Street, Fuquay-Varina, hosts frequent events, many of them free.
You can find them on The Mason Jar's Facebook page.
Here's some of what's coming up: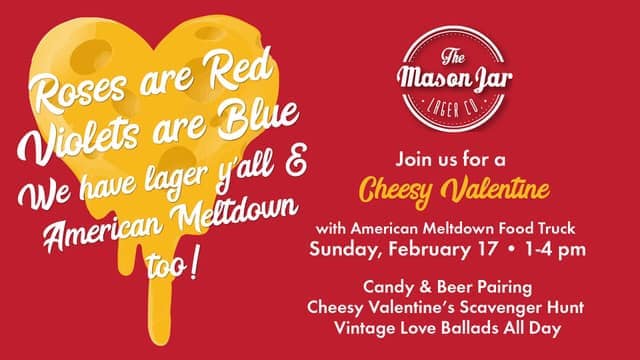 A Cheesy Valentine with American Meltdown
Sunday, February 17th, 2019
1 p.m. to 4 p.m.
Free
Valentines Day might not be for everyone, but our Cheesy Valentine definitely is! Join us for all the cheesy Valentines things like candy, cheesy valentines cards, a cheesy photo booth, and the ultimate cheesy goodness from American Meltdown!
Plus, we'll have all your favorite cheesy power ballads and love songs playing all day (and DJ Burke will take requests)!