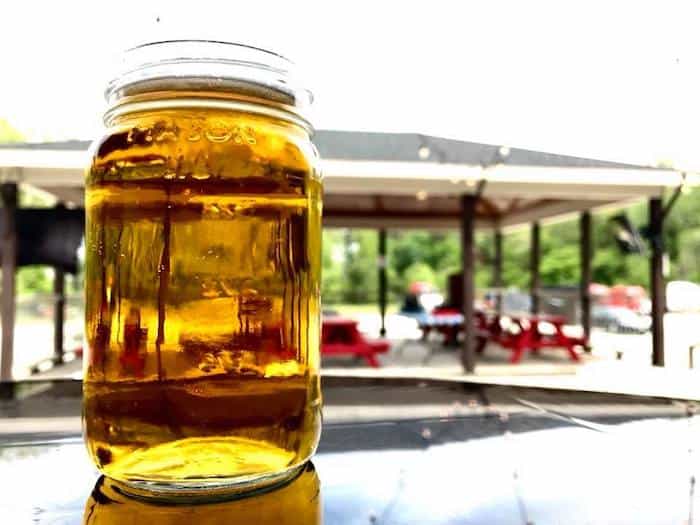 The Mason Jar Lager Co., at 341 E. Broad Street, Fuquay-Varina, hosts frequent events, many of them free.
You can find them on The Mason Jar's Facebook page.
Here's some of what's coming up:
Doggers and Lagers
Saturday, May 19th
1 p.m. to 4 p.m.
Free
Come out for a fun time benefiting Saving Grace NC. Enjoy bar trick demos and a fun-sized agility course for your pup, as well as a doggie kissing booth. Merry Franksters will be on hand serving up hot dogs to the humans while Just 4 Dogs Mobile Dog Treats will be offering treats for the four-legged friends. 

Wiffle Ball Home Run Derby
Sunday, May 20th, 2018
2 p.m. to 5 p.m.
$15 to compete
Stuft Gourmet Potatoes from 1 p.m. to 4 p.m.
Must be 21 to participate
Sign up in the taproom for $15, which includes your bat
All bats must be 32″ wiffle ball bats, purchased at the taproom. Bats may be stuffed and taped, with no weight requirements or restrictions
Bat taping workshops will be held 5/6 and 5/13 at the taproom
There will be a Men's and Women's division champion
Tournament Rules:
This will be a single-elimination bracket-style tournament with players going head-to-head to see who advances.
Players will get 10 swings (or strikes) per round. The most home runs moves on to the next round
Anything other than a home run (including misses, foul balls, and pitches landing in the strike zone) will be counted as an out
In the event of a tie, a 3-swing playoff will occur until a winner is produced.
Home Runs may be robbed by the opposing player! Since you are playing one other person, you get to play in the outfield while he/she is batting and try to rob home runs.
You may NOT bring your own pitcher. Adam will be the all-time pitcher.