Santa Claus is coming to Maple View Farm Ice Cream, 6900 Rocky Ridge Road, Hillsborough! He will be visiting, along with his friends from the North Pole, on December 17th and December 20th, 2021, from 2:30 to 6:30 p.m.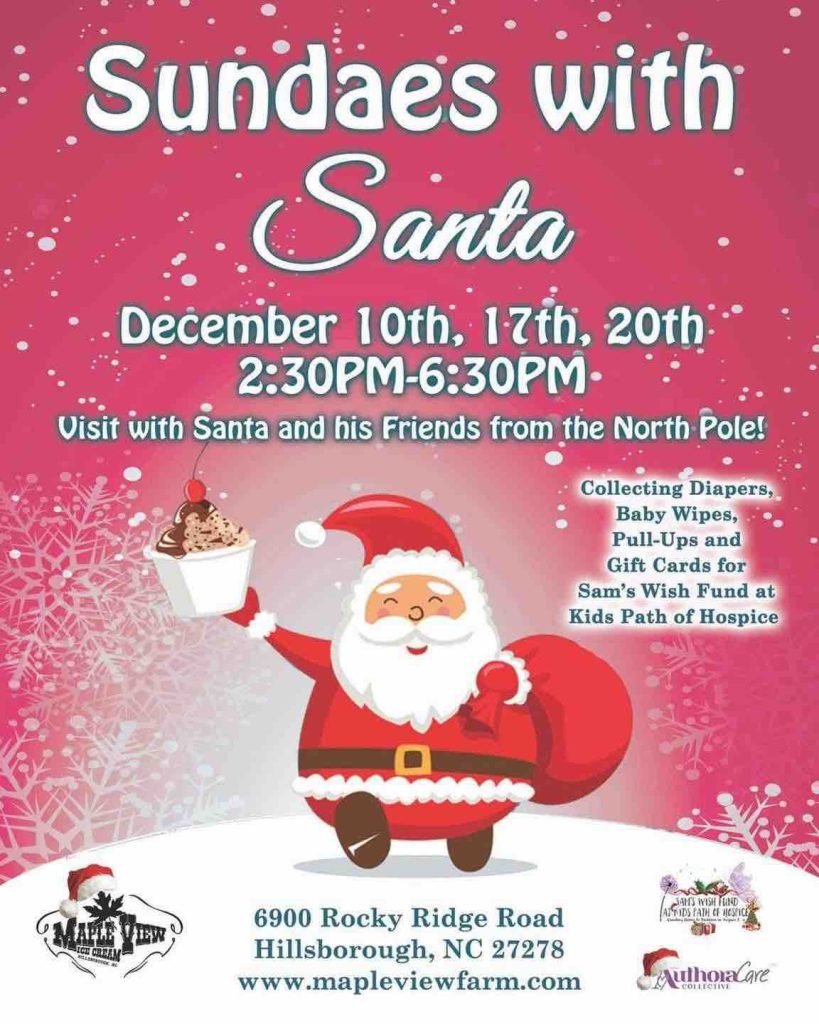 During these events, Maple View Farm will be collecting diapers, baby wipes, pull-ups and gift cards for Sam's Wish Fund at Kids Path of Hospice.
Look for updates on Maple View Farm Ice Cream's Facebook page.
More Holiday Events in the Triangle
Check out our big list of holiday events in the Triangle, or look at a few of them here:
Friday, December 9, 2022
Saturday, December 10, 2022
Sunday, December 11, 2022
Monday, December 12, 2022
Tuesday, December 13, 2022
Wednesday, December 14, 2022
Thursday, December 15, 2022
Friday, December 16, 2022
Saturday, December 17, 2022
Sunday, December 18, 2022
Monday, December 19, 2022
Tuesday, December 20, 2022
Wednesday, December 21, 2022
Thursday, December 22, 2022
Friday, December 23, 2022