Do you love Krispy Kreme doughnuts? And do you love getting a deal? You're at the right place, because we update this spot with all the latest Krispy Kreme deals. And keep reading for a list of Krispy Kreme locations in the Triangle.
We have a big day-by-day list of restaurant deals in the Triangle, so if you're feeling hungry, check it out! We update it every day.
Election Day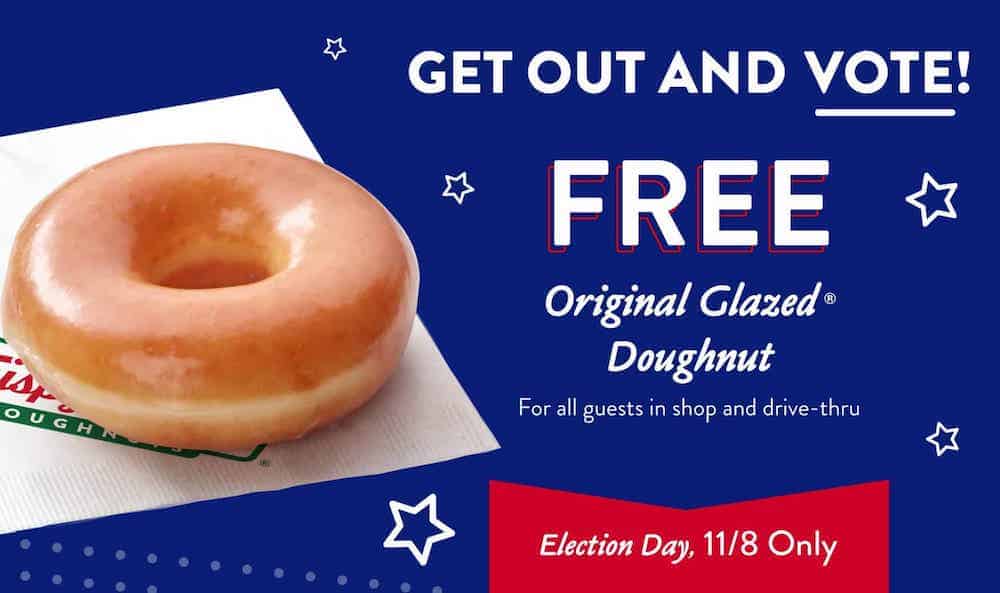 On Tuesday, November 8th, 2022, Krispy Kreme is encouraging everyone to get to the ballot box by offering a free Original Glazed doughnut. It's available in-shop and at drive-thru to all customers. Just stop by a participating shop on Election Day and get a free doughnut.
Upcoming Food and Drink related deals and events
Check out our big list of
food and drink events and deals in the Triangle
, or look at a few of them here:
Friday, November 25, 2022
Saturday, November 26, 2022
Sunday, November 27, 2022
Monday, November 28, 2022
Tuesday, November 29, 2022
Wednesday, November 30, 2022
Thursday, December 1, 2022
Friday, December 2, 2022
Saturday, December 3, 2022
Sunday, December 4, 2022