Joel Lane Museum House, 160 S Saint Marys St, Raleigh, will host its annual Christmas Open House on Saturday, December 3rd, 2022, from 11 a.m. to 4 p.m.
The family-friendly event is free to attend but donations are appreciated.
We are putting together a huge list of holiday events in the Triangle, including parades, festivals, markets, Santa visits, and more. Check out our growing day by day list of holiday events in the Triangle!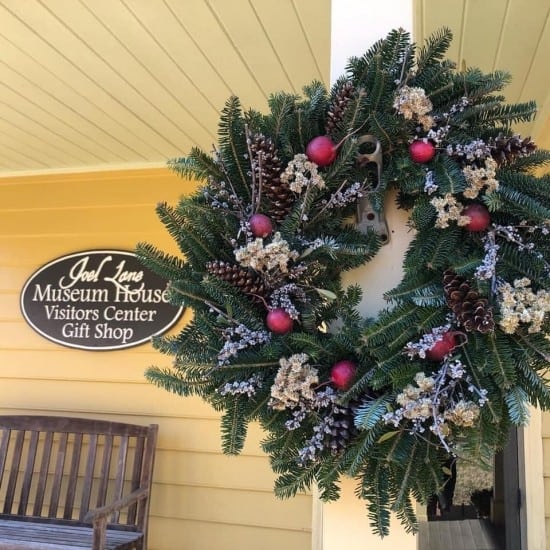 Come and walk through the historic Joel Lane house – the oldest house in Raleigh – and talk to costumed re-enactors and volunteers.
There will be kids crafts like tin punching, candle dipping, and doll making, as well as educational tables to learn about spinning and weaving and 18th century toys and games.
Triangle Folk Ensemble will be providing live music in the historic house.
More Holiday Events in the Triangle
Check out our big list of holiday events in the Triangle, or look at a few of them here:
Saturday, November 26, 2022
Sunday, November 27, 2022
Monday, November 28, 2022
Tuesday, November 29, 2022
Wednesday, November 30, 2022
Thursday, December 1, 2022
Friday, December 2, 2022
Saturday, December 3, 2022
Sunday, December 4, 2022
Monday, December 5, 2022
Tuesday, December 6, 2022
Wednesday, December 7, 2022
Thursday, December 8, 2022
Friday, December 9, 2022
Saturday, December 10, 2022