For one day only, tour the Isabelle Bowen Henderson House & Gardens.
This tour, presented by Preservation NC and Friends of Oberlin Village, takes place on Sunday, April 2, 2023, from 1 to 4 p.m.
Tickets are $10. Children 12 and under are free with an adult.
This property is on the National Register of Historic Places, is a Raleigh Historic Landmark, and is a recipient of the highest statewide aware for Historic Landscape Preservation.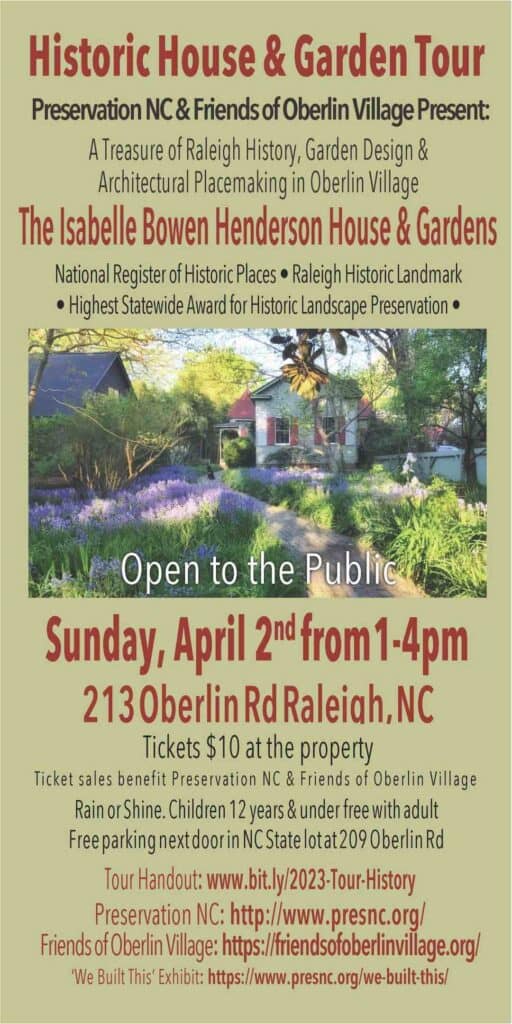 Upcoming Events in the Triangle
Check out our
full events calendar
, where you can enter any date, or look at the events for the next few days here:
Friday, September 22, 2023
Saturday, September 23, 2023
Sunday, September 24, 2023