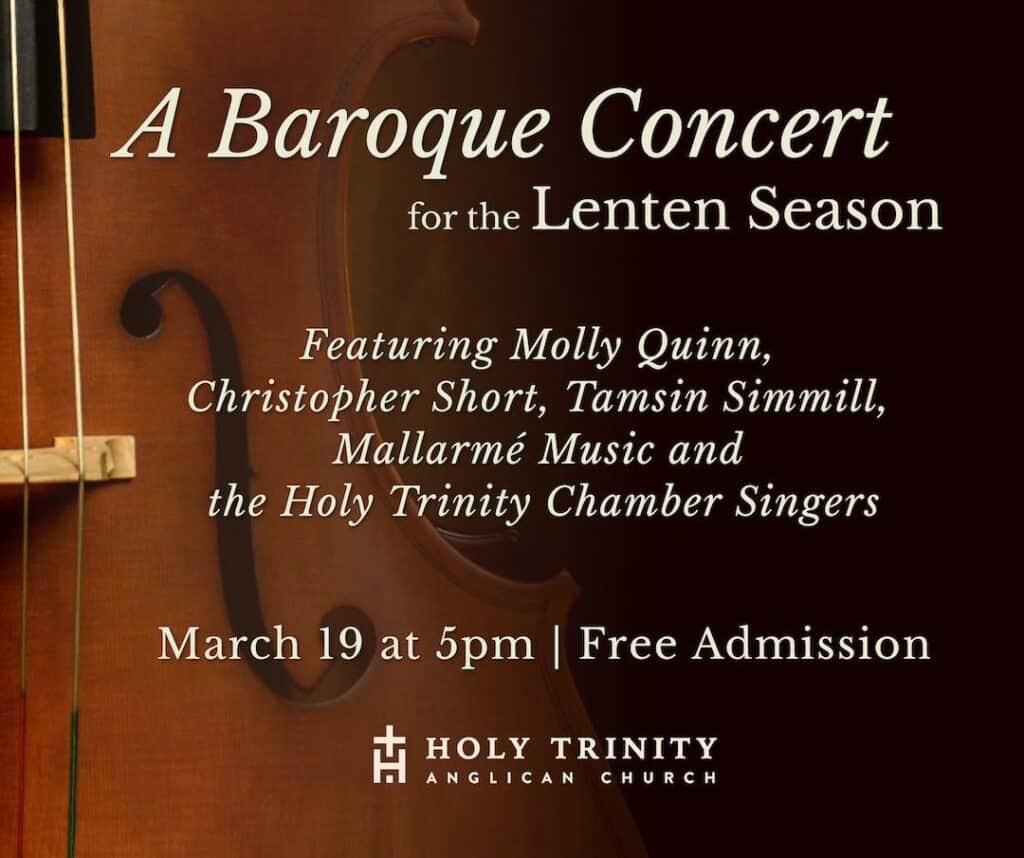 Holy Trinity Anglican Church, at 100 E Peace Street, Raleigh, North Carolina, is presenting a free concert, A Baroque Concert for the Lenten Season, on Sunday, March 19th, 2023, from 5 to 6:30 p.m.
The program will include choral and vocal works by J. S. Bach, J. C. Bach, Buxtehude and a newly transcribed setting of Psalm 130 by Jan Zelenka.
The performers will include period-instrument players from Mallarmé Music, singers Molly Quinn, Tamsin Simmill and Christopher Short, and the Holy Trinity Chamber Singers. The works will be sung in their original languages.
There will also be short Scripture readings prior to each work, and the audience will be invited to sing with the full ensemble on two chorales.
Please register here to attend.
Upcoming Events in the Triangle
Check out our
full events calendar
, where you can enter any date, or look at the events for the next few days here:
Wednesday, March 22, 2023
Thursday, March 23, 2023
Friday, March 24, 2023