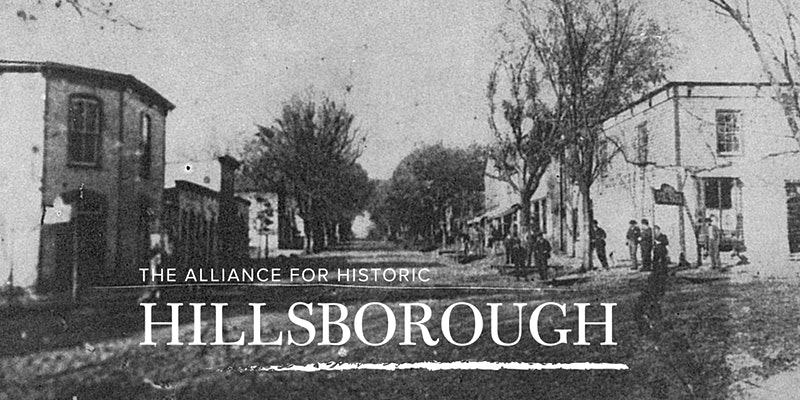 The Alliance for Historic Hillsborough works to share Hillsborough's history with residents and visitors. They regularly hold walking tours and other events. Here are two upcoming events:
Historic Hillsborough Walking Tour
Enjoy a guided walking tour of Hillsborough's historic district on Saturday, November 19th, 2022, at 10:30 a.m. Tickets are $6 + fees.
Experience American history through the unique perspective of one of North Carolina's oldest and most historically significant towns, with a guided walking tour of downtown Hillsborough. Established in 1754 as the seat of government for Orange County, Hillsborough's colonial legacy and signs of its importance in North Carolina and American history can be seen everywhere.
The tour begins at the Hillsborough Visitors Center, located in the eighteenth century Alexander Dickson Farm House, and guides visitors to a variety of historic places from the site of a 1790s African American-owned distillery to the 1840s Orange County Courthouse and the grave of one of North Carolina's signers of the Declaration of Independence.
This is an in-person walking tour. Please wear comfortable walking shoes and bring a water bottle (and your curiosity)!
Subscribe to Triangle on the Cheap
Upcoming Events in the Triangle
Check out our
full events calendar
, where you can enter any date, or look at the events for the next few days here:
Monday, December 5, 2022
Tuesday, December 6, 2022
Wednesday, December 7, 2022