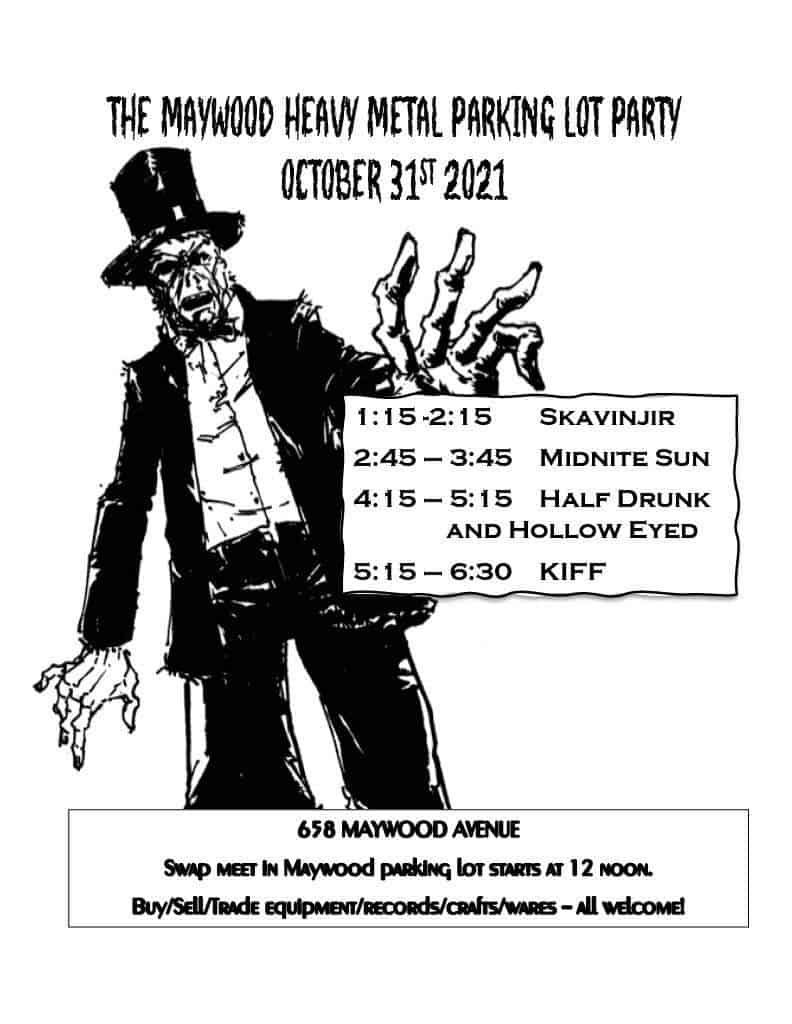 Celebrate the season at the Heavy Metal Halloween Festival in the parking lot of The Maywood, 658 Maywood Avenue, from 12 p.m. to 6:30 p.m., on October 31st, 2021.
The event starts with a swap meet. Buy/sell/trade musical equipment, records and other crafts/wares. Then stay for the bands.
Love outdoor music? Check out our huge day by day list of outdoor music around the Triangle! Most of the shows are free.
This is a FREE event.
The music starts at 1:15 p.m.
1:15 p.m.: Skavinjir!
2:45 p.m.: Midnite Sun
4:15 p.m.: Half Drunk & Hollow Eyed
5:45 p.m. KiFF
Double-Check Before You Head Out!
We make every effort to make sure that everything on Triangle on the Cheap is 100% accurate.
However, sometimes things change without notice, and it's also possible that we can make a mistake. 
Please verify all deals and events with the venue or organizer before you go.
         You might also be interested in:
More Outdoor Music in the Triangle
Learn all about outdoor music in the Triangle, including a description of the concert series, and a 90-day calendar, or take a quick look at some of the upcoming outdoor concerts here:
Tuesday, December 6, 2022
Thursday, December 8, 2022
Saturday, December 10, 2022
Sunday, December 11, 2022
Tuesday, December 13, 2022
Friday, December 16, 2022