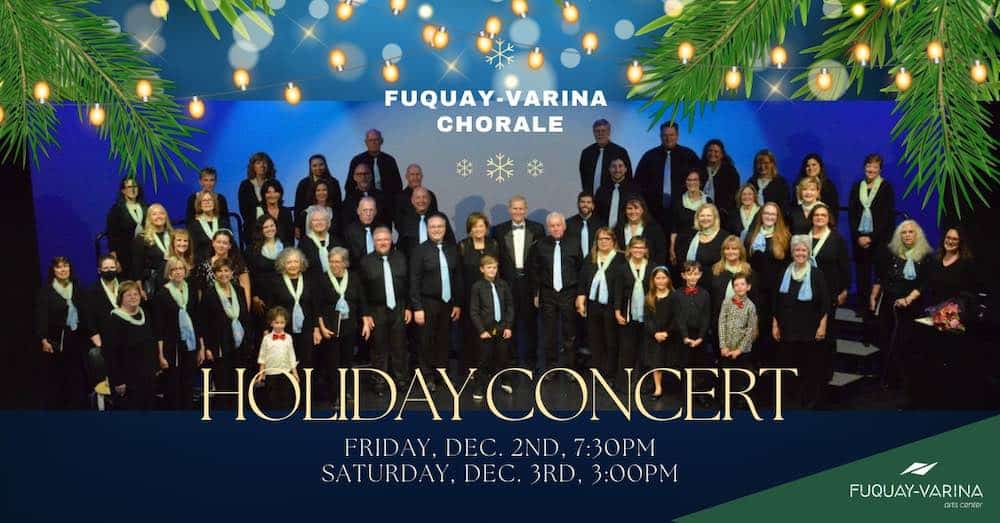 Fuquay-Varina Chorale is presenting its Holiday Concert on Friday, December 2nd, 2022, at 7:30 p.m., and Saturday, December 3rd, 2022, at 3 p.m., at Fuquay-Varina Arts Center, 123 E. Vance Street, Fuquay-Varina.
Enjoy idyllic songs of sleigh rides, starry nights and cozy fires.
Fuquay-Varina Chorale is a group of music-lovers who meet once a week to learn music and practice technique. It's open to all members of the community.
More Holiday Concerts
Check out our list of holiday concerts in the Triangle, or look at a quick list here:
Friday, December 9, 2022
Saturday, December 10, 2022
Sunday, December 11, 2022
Monday, December 12, 2022
Tuesday, December 13, 2022
Wednesday, December 14, 2022
Friday, December 16, 2022
Saturday, December 17, 2022
Sunday, December 18, 2022
Tuesday, December 20, 2022
Thursday, December 22, 2022
Saturday, January 7, 2023