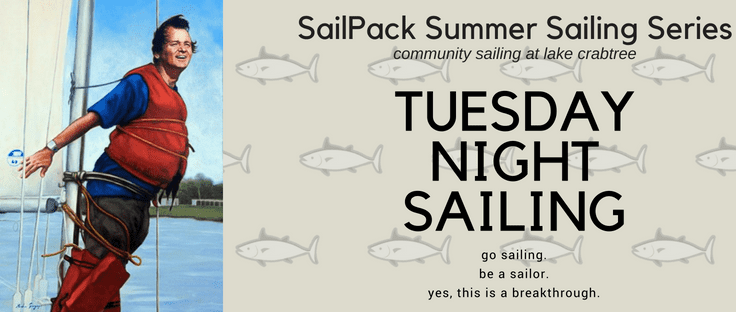 Through August 7th, 2018, community members and students are invited to join NC State Sailing every Tuesday, from 5:30 p.m. to 8 p.m., at Lake Crabtree County Park, 1400 Aviation Parkway, Morrisville, for SailPack Summer Sailing Series.
You might also be interested in:
This is a free event, but you have to register in advance. There are limited spots available. Find more information on the Facebook event.
This is the 4th summer that NC State Sailing has offered this opportunity, and nearly 500 people have participated.
You do not need to know how to sail, but you do need to know how to swim, and to wear a Coast Guard approved PFD. (They have PFDs you can wear.) You'll be paired with someone who does have experience.
You'll get the chance to sail a dinghy and participate in races. Each race is approximately 15-18 minutes long, depending on the wind. They'll fit in as many races as they can, starting at 6:15 p.m. and going until it's dark, around 8 p.m.
Boats are provided. You may register as a two-person team or you'll be assigned another sailor at registration. Kids under age 15 must be accompanied by an adult.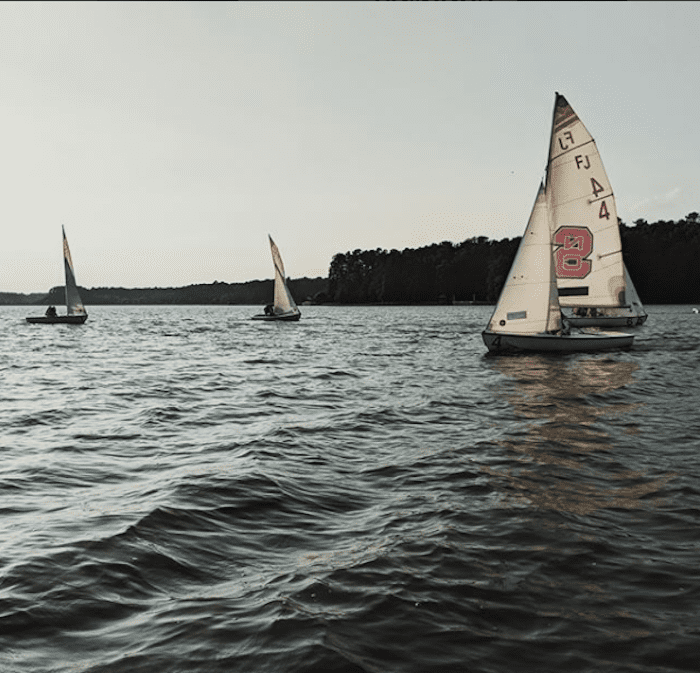 The boats are collegiate FJs, or "Flying Juniors", which are double-handed, sloop rigged dinghies. You can't use your personal boat in the competition.
You'll need to sign a release and fill out a health form, which you can find on the Sailpack Summer Sailing Series website.
Follow the above link for all the other information. If you have questions, email info@sailpack.org.
NC State Sailing is on Facebook and Twitter. It would be a good idea to check their social media if you have questions about the weather.
More free events coming up in the Triangle
Sunday, February 17, 2019
Monday, February 18, 2019
Tuesday, February 19, 2019
Wednesday, February 20, 2019