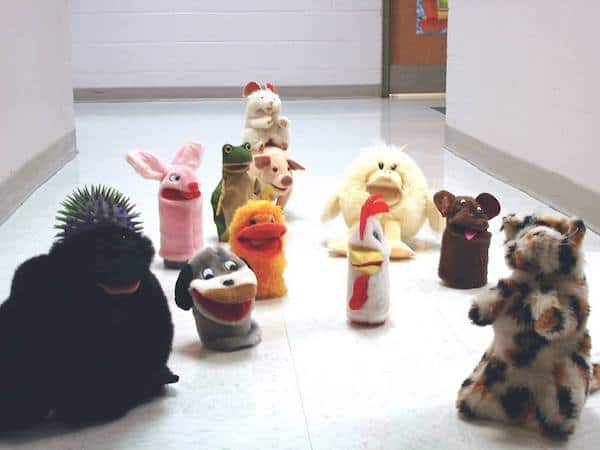 Puppet Show Incorporated https://www.puppetshowinc.org/ presents a story time, puppet show and art activity inspired by the popular children's book Interrupting Chicken by David Ezra Stein. Puppetry programs will be held at four community locations. Recommended ages are 4-8.
All of these events are free, but registration is required for the January 19th performance at Gigi's Playhouse. And the January 6th performance at Kidzu is free with admission, which is "pay what you can" that day.
Saturday, January 5th, 2019
10:30-11:30 a.m.
Carrboro Branch Library
900 Old Fayetteville Rd Chapel Hill
Sunday, January 6th, 2019
1:30-2:30 p.m.
Kidzu Children's Museum.
201 S Estes Dr, Chapel Hill
Pay What You Can Sundays
Saturday, January 12th, 2019
2:00 -3:00 p.m.
Orange County Main Library
137 W. Margarnet Lane, Hillsborough
Saturday, January 19th, 2019
10:30-11:30 a.m.
Gigi's Playhouse Raleigh Down Syndrome Achievement Center
2887 Jones Franklin Rd, Raleigh
Registration required due to space limits.