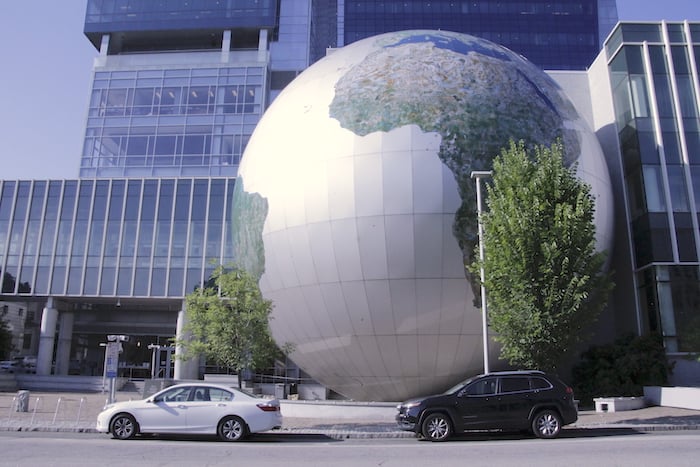 North Carolina Museum of Natural Sciences always offers free admission, but you might not be aware of the free events, beyond the exhibits, that it offers. You can view all their events here. Some are free and some have fees associated with them. Here are a few upcoming free and cheap events.
Make sure to check the location.
Prairie Ridge Ecostation, 1671 Gold Star Drive, Raleigh
Downtown Raleigh, 11 W. Jones Street, Raleigh
Nature Research Center, 121 W. Jones Street, Raleigh
Also, click on the links for more details, including age ranges and registration information.
Free and cheap events at North Carolina Museum of Natural Sciences
NATURE PLAY DAYS
Tuesdays
10:00am – 12:00pm
Prairie Ridge
Come out and play! The Nature PlaySpace will be stocked with extra special materials and supplies and a Museum play facilitator will be present to help you play your way. Supplies may vary from week to week, but include fun things like fort-building equipment, puppets and costumes, bubbles, paint, giant blocks, and more.
This is an informal, drop in event. Staff and supplies will be available from 10:00-12:00. Come dressed for the weather and ready to get messy! Everyone is welcome at the Nature PlaySpace, but it has been designed especially for kids 7 and younger.
Science Trivia
Thursday, September 6th
7 p.m. to 8:30 p.m.
Downtown Raleigh
Free
What's cooler than absolute zero? Find out at Science Trivia nights at the NC Museum of Natural Sciences, where questions feature a mix of science facts, current news, pop culture and scientific discoveries. Held in the Daily Planet Cafe the first Thursday of each month, this is a great opportunity to mingle with friends, compete for prizes and bragging rights … and perhaps even learn something cool. Maximum team size is 8.
Science Cafe: Lies Your Fitbit Told You
Thursday, September 13th
7 p.m.
Downtown Raleigh
Free
Why is exercise so essential for health but so lousy for battling obesity? We'll visit hunter-gatherer camps on the savannas of northern Tanzania, see our great ape cousins in rainforests around the globe, and dig into the fossil record to explore the new and surprising discoveries in the science of energy expenditure. We'll discuss how evolution has shaped humans into the fittest, friendliest, and fattest apes on the planet — and what an evolutionary perspective tells us about staying healthy with diet and exercise.
When
Weekly on Tuesday @ 10:00 am-12:00 pm (starting May 30, 2017)
Where
Prairie Ridge Ecostation (North Carolina Museum of Natural Sciences)
Prairie Ridge Ecostation (North Carolina Museum of Natural Sciences)
1671 Gold Star Drive
Raleigh, NC