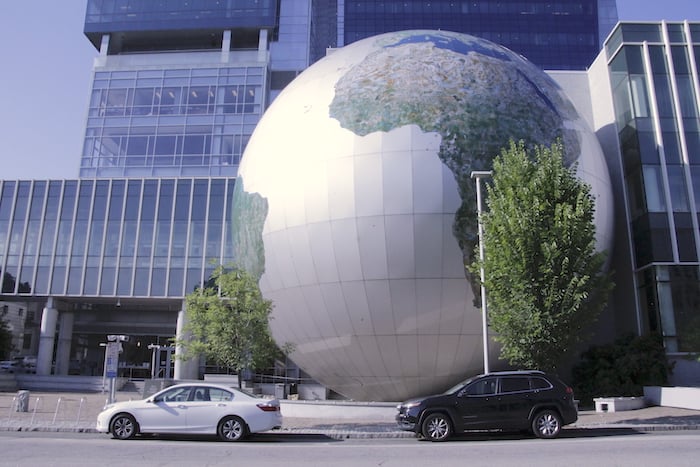 North Carolina Museum of Natural Sciences always offers free admission, but you might not be aware of the free events, beyond the exhibits, that it offers. You can view all their events here. Some are free and some have fees associated with them. Here are a few upcoming free and cheap events.
Make sure to check the location.
Prairie Ridge Ecostation, 1671 Gold Star Drive, Raleigh
Downtown Raleigh, 11 W. Jones Street, Raleigh
Nature Research Center, 121 W. Jones Street, Raleigh
Also, click on the links for more details, including age ranges and registration information.
Free and cheap events at North Carolina Museum of Natural Sciences
NATURE PLAY DAYS
Tuesdays
10:00am – 12:00pm
Prairie Ridge
Come out and play! The Nature PlaySpace will be stocked with extra special materials and supplies and a Museum play facilitator will be present to help you play your way. Supplies may vary from week to week, but include fun things like fort-building equipment, puppets and costumes, bubbles, paint, giant blocks, and more.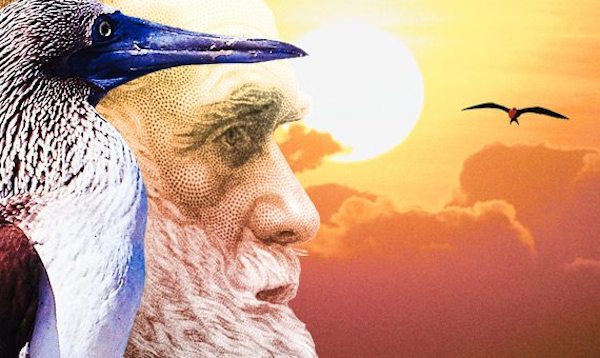 Saturday, November 10th, 2018
9 a.m. to 5 p.m.
Free
Join us at the largest event of its kind in the country! Spend a day learning about Darwin and what his theories of natural selection have done for the world of science, research and education. Meet some of the scientists who are continuing his work, and learn how Darwin's theories are being applied in cutting-edge research. In addition to hands-on science education stations, there will be crafts and games for all ages.
SPECIAL PROGRAM: TEA WITH DARWIN!
1:00pm: An Interview with Mr. Charles Darwin Upon His Return From His Voyage on HMS Beagle
Upon returning from any voyage, persons want to talk about what they have experienced. Charles Darwin was no exception. Join us for tea and cookies and an opportunity to hear a live interview by an interested scientist about Darwin's exciting five-year adventure.
Space is limited, so please register for this program ahead of time HERE.
EXHIBITS
Algae and Snails and Scales, Oh My!
UNC Fish Speciation Lab
Come learn about how a group of fish named after puppies evolved to eat some surprising types of food!
Apparel Brand and Custom Printing Company
Humbly Made Brand
Learn how to screen print before your very eyes. Step up and pick from one of our selected designs for the event, and screen print your very own shirt right on site.
Arthropod Diversity
North Carolina Entomological Society
From tarantulas to bumble bees. Come by and explore the diversity of live arthropods.
Awesome Aquaponics!
The Recirculating Farms Club at NC State
Learn how fish poop is recycled in this unique farming method. Stop by to play games and see a real aquaponics system!
Aye-Aye Behavior and Vocalizations
NCSU Department of Biological Sciences in Partnership with the NCSU College of Design
Step into the shoes of an aye-aye lemur in this interactive exhibit where you forage for food to provide for your family! Meet and speak with biologists regarding this endangered species and the efforts that have been undertaken to decode their behavior and communications.
Baboons and Friends: Studying the Evolution of Social Behavior in Wild Monkeys
Amboseli Baboon Research Project, Duke University
Come study the evolution of friendship and sociality in our close monkey relatives using the same methods that we use when we are studying baboons in the African savannah.
Caterpillar Lab! Insects and Temperature
Kingsolver Lab, UNC
Insects, such as caterpillars, rely on the outside temperature for them to grow and develop. At this exhibit, you will have the chance to interact with caterpillars and moths, and conduct an experiment about the effects of temperature on how fast caterpillars eat.
Darwin and Earthworms
North Carolina Entomological Society
This exhibit presents basic information on earthworm biology and details of the earthworm experiments that were carried out by Darwin. The importance of earthworms in the environment as well as their uses in vermiculture and as fishing bait will be discussed.
Darwin in Medicine
Triangle Center for Evolutionary Medicine
This exhibit will showcase the research involving evolutionary medicine in the Triangle area and beyond. It will also educate the public about the connection between biology and medical studies today with the study of evolution.
Darwin in the Garden
Extension Master Gardener Volunteers of Wake County
Extension Master Gardener volunteers are ready to answer all your gardening questions and provide resources to help your garden and lawn all year.
Darwin's Finches
Genetics Program at NCSU
Come learn how Darwin developed the theory of evolution! Ever wonder what it would be like to be a bird? Kids and adults will have an opportunity to simulate Darwin's studies of finches on the Galapagos Islands. Test out different sized "beaks" to see how adaptation works. Which bird beak do you think will be the best fit for a particular sized food item? Have fun with our game of survival and adaptation!
DNA Detectives: Solve Evolutionary Mysteries
Genomics & Microbiology Research Lab
Learn how genetics can uncover the mysteries of evolution in primates, fish, and microbes.
Domestication Station
NC State Department of Biological Sciences
Domestication is a great way to learn about evolutionary processes. There will be games, coloring, and other educational materials.
Evidence of Evolution
Saint Mary's School
Interactive displays will help visitors understand convergent evolution, comparative biochemistry and comparative embryology using a variety of activities including matching similar-looking marsupial and placental mammals to their correct forest layers, and guessing what various embryos will develop into.
Evolution of Motion
Nash Community College STEM Club
This exhibit will display an albino corn snake. They will discuss how snakes' locomotion has evolved into the slither we know today!
Evolution, Accelerated
North Carolina Zoo
We don't always have to wait hundreds of thousands of years to see evolution's alterations. Learn about some of the animals that have put Darwin's principles on fast-forward.

Exotic Wildlife
Eastern Exotics Wildlife Foundation
Eastern Exotics Wildlife Foundation will put you in touch with animals you won't find in your backyard: animals that have been rescued from North Carolina and surrounding states, from 14-ft snakes to beautiful macaws.
Exploring Adaptation and Natural Selection
Chapel Hill High School
Hands-on activities demonstrating principles of Darwin's theory of evolution by natural selection.
Fabulous Suitors! — Paintings by Stacy Lewis
Stacy Lewis Studio
Wildlife artist and animal enthusiast Stacy Lewis will be creating some of her colorful paintings featuring sexually dimorphic creatures, from peacock spiders to African elephants.
Fish Face Frenzy!
Roberts Lab, NC State University
Come pick a fish to color, and learn how its jaw shape relates to what it eats and where it lives. Once your fish is colored in, it will be displayed "swimming" on a large monitor, so you will be helping us add to the diversity in our virtual "lake."
Girl Scouts NC Coastal Pines
Girl Scouts NC Coastal Pines
Come by and join the Girl Scouts, and explore how science can help your girl make the world a better place!
Lemurs: The Living Fossils of Madagascar
Duke Lemur Center
Lemurs are one of the oldest living branches of the primate family tree, and they can teach us so much about our own evolution. From mouse lemurs to Megaladapis, come visit us to learn all about these amazing animals!
Meet Jerry the Binturong
Conservators Center
The Conservators Center will be onsite to educate you about the binturong, a keystone species.
Come and meet Jerry and learn about him and all of the amazing species that call the Conservators Center their home, like lions, tigers, caracals, lemurs and many others.
Nature Lab
Museum of Life and Science
Join us as we look at how seeds have adapted to their different environments. Then make and test your own seeds!
Plants4Kids
Alonso-Stepanova lab
Activities to stimulate interest in science among young people and to make plant biology accessible to every kid.
Primate Adaptations
Lab for Evolutionary Morphology, Duke University
How do primates chew their food, climb in trees and navigate their environment? Explore these questions with interactive demonstrations based on work from members of their lab.
Sylvan Heights Bird Park
Sylvan Heights Bird Park
This station will provide information about the park, and they plan to have information highlighting eggs and comparative anatomy among egg layers.
The Secret Life of Lichens
Duke University's Lutzoni Lichen Lab
Lichens are everywhere you look, covering trees and rocks. Discover the "secret life" of these amazing symbiotic fungi in this hands-on exhibit featuring specimens, interactive keys, puzzles and more.
Wild Cat Adaptations
Carolina Tiger Rescue
Carolina Tiger Rescue is home to eight species of wild cats, all with their unique adaptations that help them survive and thrive in the wild.
Wonders of the Eye
Duke Eye Center
How do animals see the world? This exhibit will show how eyes are specially adapted for different environments.
SPECIAL PRESENTATIONS
WRAL 3D THEATER: 1ST FLOOR NEC
Enjoy selected winning films from the 2018 Jackson Hole Science Media Awards. Free.
10:30am: Second Genesis: The Quest for Life Beyond Earth
The film follows planetary scientist Carolyn Porco as she explores what it takes to look for life beyond Earth, and what conditions are required for life to exist.
noon: The Kingdom: How Fungi Made Our World
Winner in the Science of Life category, the film shows how this secret kingdom is essential to life on Earth and may in fact hold the key to our future.
1:30pm: Laws of the Lizard
Winner of the Grand Helix (top) award, this follows two filmmakers on a year-long adventure to reveal the surprising story of anoles, the most important lizards in the world!
3:00pm: One Strange Rock: Gasp
Winner in the Earth & Sky category, which was sponsored by the NC Museum of Natural Sciences​, this film explores an astronaut's view of the incredible Earth systems that allow life to breathe.
Science Cafe: Life Before the Dinosaurs
Thursday, November 15th, 2018
7 p.m. to 8:30 p.m.
Downtown Raleigh
Free
Long before the appearance of the earliest dinosaurs, the Earth was ruled by an array of bizarre amphibians, reptiles, and protomammals. We'll introduce you to some of the weirdest creatures in prehistory, including some of your own ancestors, and detail the globe-trotting expeditions required to discover their fossil remains. We'll also discuss the fates of these animals, and how the worst extinction in history paved the way for an eventual dinosaurian takeover of the Earth.
Science Cafe: Up in Smoke
Thursday, November 29th, 2018
7 p.m. to 8:30 p.m.
Free
The legalization of medical and recreational marijuana has effectively created a new industry that now rivals some of our largest businesses. In Colorado alone, sales revenues have exceeded $1 billion. Can this new federally unregulated industry impact air quality? Find out the answer to this and other questions while learning about the results of research conducted on the Colorado marijuana industry.
When
Weekly on Tuesday @ 10:00 am-12:00 pm (starting May 30, 2017)
Where
Prairie Ridge Ecostation (North Carolina Museum of Natural Sciences)
When
November 29, 2018 @ 7:00 pm-8:30 pm
Where
North Carolina Museum of Natural Sciences
Prairie Ridge Ecostation (North Carolina Museum of Natural Sciences)
1671 Gold Star Drive
Raleigh, NC