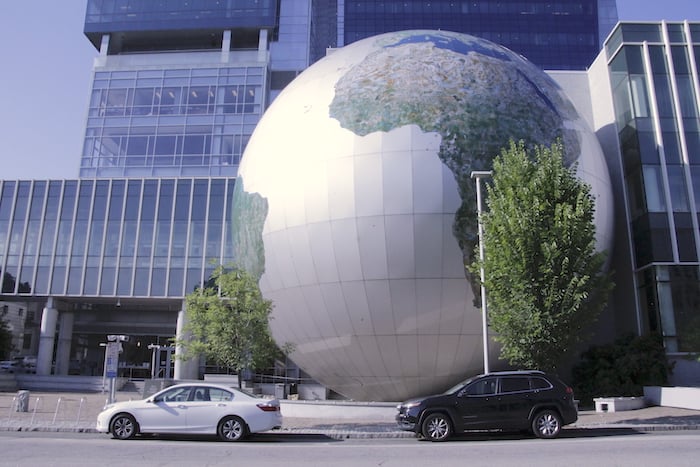 North Carolina Museum of Natural Sciences always offers free admission, but you might not be aware of the free events, beyond the exhibits, that it offers. You can view all their events here. Some are free and some have fees associated with them. Here are a few upcoming free and cheap events.
Make sure to check the location.
Prairie Ridge Ecostation, 1671 Gold Star Drive, Raleigh
Downtown Raleigh, 11 W. Jones Street, Raleigh
Nature Research Center, 121 W. Jones Street, Raleigh
Also, click on the links for more details, including age ranges and registration information.
Free and cheap events at North Carolina Museum of Natural Sciences
NATURE PLAY DAYS
Tuesdays
10:00am – 12:00pm
Prairie Ridge
Come out and play! The Nature PlaySpace will be stocked with extra special materials and supplies and a Museum play facilitator will be present to help you play your way. Supplies may vary from week to week, but include fun things like fort-building equipment, puppets and costumes, bubbles, paint, giant blocks, and more.
Science Café: Exploration of Exoplanets
Thursday, January 17th, 2019
7 p.m.
Downtown Raleigh
Free
Thousands of planets have been found orbiting stars other than our Sun. Most of the early discoveries are strange worlds, unable to sustain life as we know it. More recently, the Kepler spacecraft and ground-based observations have shown that planets and planetary systems similar to our own are actually common. Come learn about some of the most interesting planets in our universe that have parallels to our home planet!
Science Cafe: The Early History of Paleontology
Thursday, January 24th, 2019
7 p.m.
Downtown Raleigh
Free
Join us for a look back at paleontological research in the 1890s. Learn about scientists' competitive relationships and about the surprising ways that new discoveries about dinosaurs sometimes happened.
Groundhog Day
Saturday, February 2nd, 2019
12 p.m.
Bicentennial Plaza (right in front of the museum)
Sir Walter Wally the Groundhog will make his prediction at noon.
When
Weekly on Tuesday @ 10:00 am-12:00 pm (starting May 30, 2017)
Where
Prairie Ridge Ecostation (North Carolina Museum of Natural Sciences), Raleigh
When
January 24, 2019 @ 7:00 pm
Where
North Carolina Museum of Natural Sciences, Raleigh
When
February 2, 2019 @ 12:00 pm
North Carolina Museum of Natural Sciences, Raleigh
11 W Jones St
Raleigh, NC
Prairie Ridge Ecostation (North Carolina Museum of Natural Sciences), Raleigh
1671 Gold Star Drive
Raleigh, NC