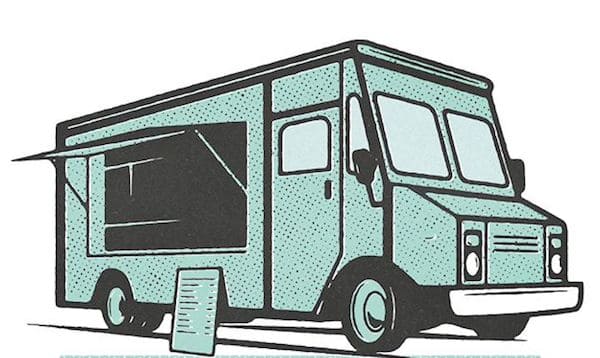 Durham Central Park's Food Truck Rodeos take place five times a year on Sunday afternoons. Dozens of the Triangle's most popular food trucks gather. It's free to attend. Just pay for what you want to eat.
You'll also find locally-brewed craft beer and live music. Dogs are allowed at the Food Truck Rodeo if they're on non-retractable leashes.
Durham Central Park is at 501 Foster Street.
Next up:
Labor Day Food Truck Rodeo
Sunday, September 2nd
12 p.m. to 4 p.m.
Music by Travers Brothership
Non-profit partner, Duke CTSI (Clinical & Transitional Science Institute), will set up free beach volleyball, tic tac toe and jump ropes.
Food Truck Lineup for September 2nd:
Two Roosters Ice Cream
Queso Monster
Fresh Local Ice Cream
Bo's Kitchen
Dusty Donuts – TRAILER
Bam Pow Chow
El Rey del Taco
Will and Pops
R & J's Fish Wings & Things
Holy Moly Cannoli
Only Burger
Locopops
Acai Monster
Wandering Moose
LoYo On The Go
Gussys Greek
Mama Voula's
Thai Box Zing
Kerala Curry Express
SweetWater Ices
Medley
Hibachi Xpress
Morfa Empanadas
Daddy Bob's BBQ
Valentino's Food Truck
Chick-N-Que
Cousins Maine Lobster
Citizen Pops
Fahsyrah's Lemonade
Spanglish
Pie Pushers Pizza
the Humble Pig
Rare Earth Farms
American Meltdown
El Jefecito
Arepa Culture NC
Getting Sauced in the City
the Corner Venezuelan
Baconessence
the Shrimp Truck
Future Date:
November 4th, 2018
Upcoming Food Truck Events in the Triangle
Friday, September 21, 2018
Saturday, September 22, 2018
Sunday, September 23, 2018
Friday, September 28, 2018
Friday, October 5, 2018
When
November 4, 2018 @ 12:00 pm-4:00 pm