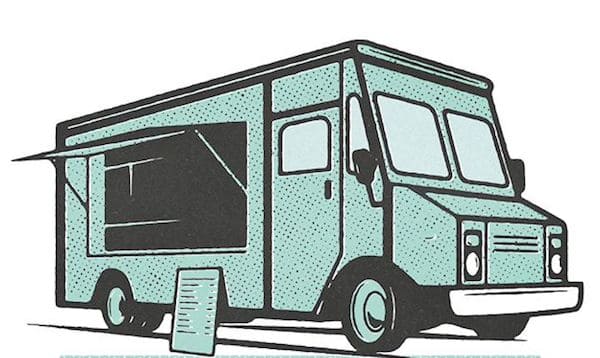 Durham Central Park's Food Truck Rodeos take place five times a year on Sunday afternoons. Dozens of the Triangle's most popular food trucks gather. It's free to attend. Just pay for what you want to eat.
You'll also find locally-brewed craft beer and live music. Dogs are allowed at the Food Truck Rodeo if they're on non-retractable leashes.
Durham Central Park is at 501 Foster Street.
Food trucks will be along Foster Street, Hunt Street, and within the park.
Next up:
Winter Food Truck Rodeo featuring Selector B Steady
Sunday, January 27th, 2019
12 p.m. to 4 p.m.
Free
Music provided by Selector B Steady: reggae, roots, dub, African funk, more.
PEARLS Program for Early Autism Research, Leadership, and Service will be there, complete with balls, books, push toys, rubber ducks, blocks, and giant bubbles. They invite parents to complete a developmental screening
questionnaire about their children 11-30 mo of age. They will give families feedback about their children's development, and have lists of free local resources where families can go to for developmental support, if necessary.
Confirmed food trucks at this Food Truck Rodeo:
Bam Pow Chow
Chez Moi Bakery
Thymely Meals
Dusty Donuts
Sympathy for the Deli
Lee's Kitchen
The Corner Venezuelan Food
El Jefecito
the Wandering Moose
Valentino's Food truck
454 Grill
Virgil's Jamaica
Gussys Greek
JAM Soft Serve Ice Cream & Shaved Ice
R & J's Fish, Wings & Things
Barone Meatball Company
815 Gourmet Grill
Baton Rouge Cuisine
CockADoodleMoo
Boricua Soul Food Truck
Charlies Kabob Grill on Wheels
Fuzzy's Empanadas
Chick-N-Que
Fully Loaded Fritters
Fahsyrah's Lemonade
Bo's Kitchen
Pie Pushers Pizza
the Humble Pig
Crispy Gyoza
American Meltdown
Baguettaboutit
STUFT
the Shrimp Truck
MoonRunners\
Soul Fresh Spring Rolls
Tacos Costa Grande
Locally brewed craft beer and cider will be also be available.
Click on the map below to see a closer look.
More 2019 dates:
June 16: Father's Day Food Truck Rodeo
September 1: Labor Day Food Truck Rodeo
November 3: Fall Food Truck Rodeo
Upcoming Food Truck Events in the Triangle
Friday, February 22, 2019
Friday, March 1, 2019
Friday, March 8, 2019