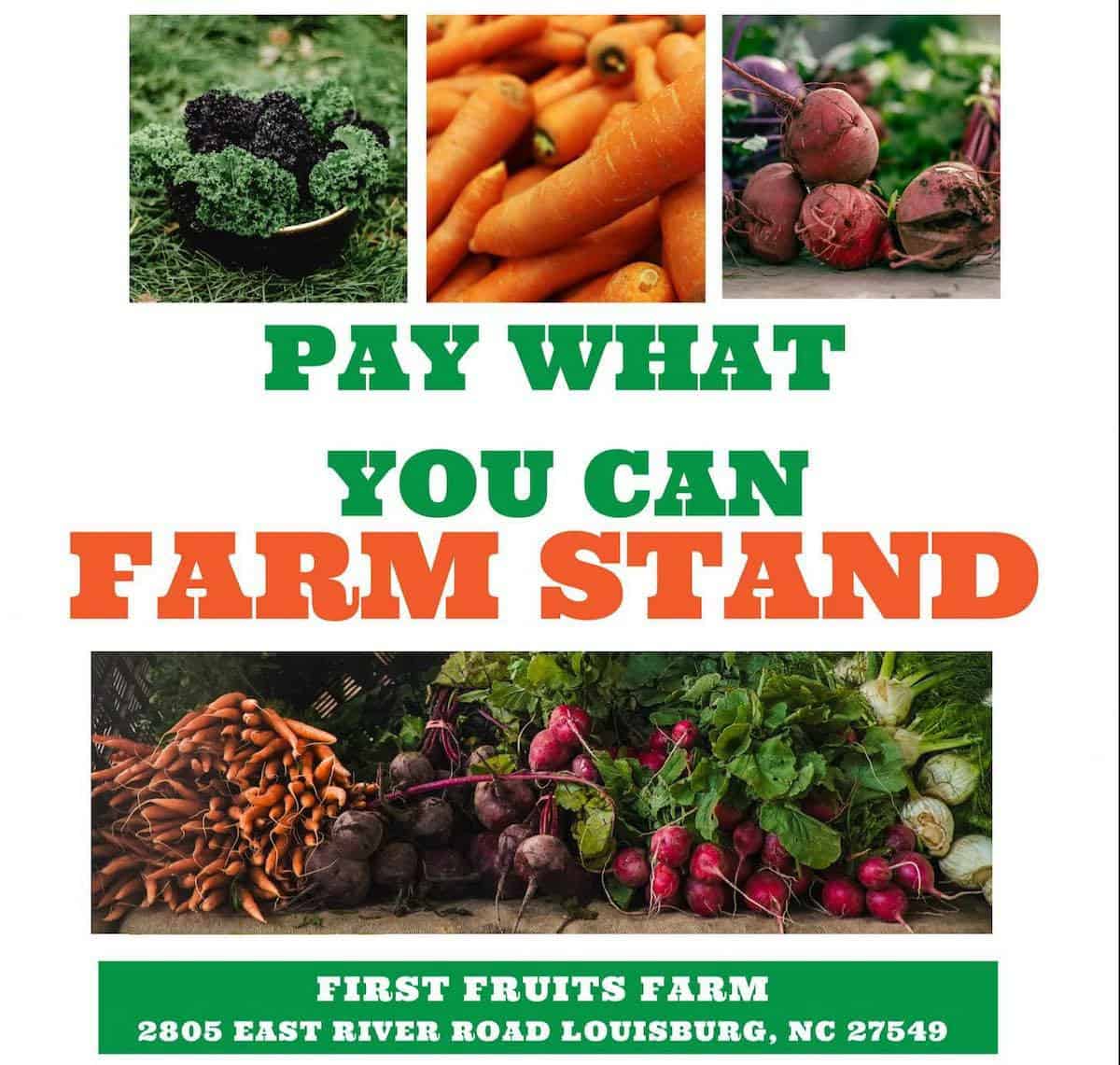 PLEASE NOTE: The event will not be happening March 12th, due to the weather.
Every Saturday, First Fruits Farm, at East River Road, Louisburg, is hosting a "Pay What You Can" Farm Stand. It really is what it sounds like. There are no strings attached.
The produce will be available from 9 a.m. to 12 p.m., or earlier if it sells out.
         You might also be interested in:
The produce will vary. Check on First Fruits Farm's Facebook and Instagram pages for announcements about what is available each week, as well as any changes to the schedule.
The first week of the Pay What You Can Farm Stand featured carrots, beets and kale.
First Fruits Farm was founded by former NFL lineman Jason Brown. The farm is part of their ministry, Wisdom for Life. The motivations for the farm are to follow the example of Jesus, and to aid in hunger relief in Eastern North Carolina.
Jason Brown walked away from a 35 million dollar contract with the St. Louis Rams to become a farmer. Talk about a second act!
If you'd like to help on the farm, volunteers are welcome several days of the week. Donations are also welcome.
First Fruits Farm is the home of the First Fruits Farm Memorial Balloon Festival, which takes place Memorial Day Weekend.
Louisburg is in Franklin County. It's about a 47 minute drive to the northeast of Raleigh, and about 26 minutes from Wake Forest.