Durham Food Hall, at 530 Foster Street, Durham, NC, is a great spot to gather for a meal. It's in Liberty Warehouse, right across the street from Durham Farmers Market and Durham Central Park. Everyone can choose from a different restaurant and then eat together in the communal space.
Read on to learn everything you need to know about Durham Food Hall, including parking, hours, online ordering, all the vendors, what's nearby, and the upcoming events.
The list of events is frequently updated, so scroll down and keep checking back! Events include movie nights, sports watch parties, wine and beer discounts, and more.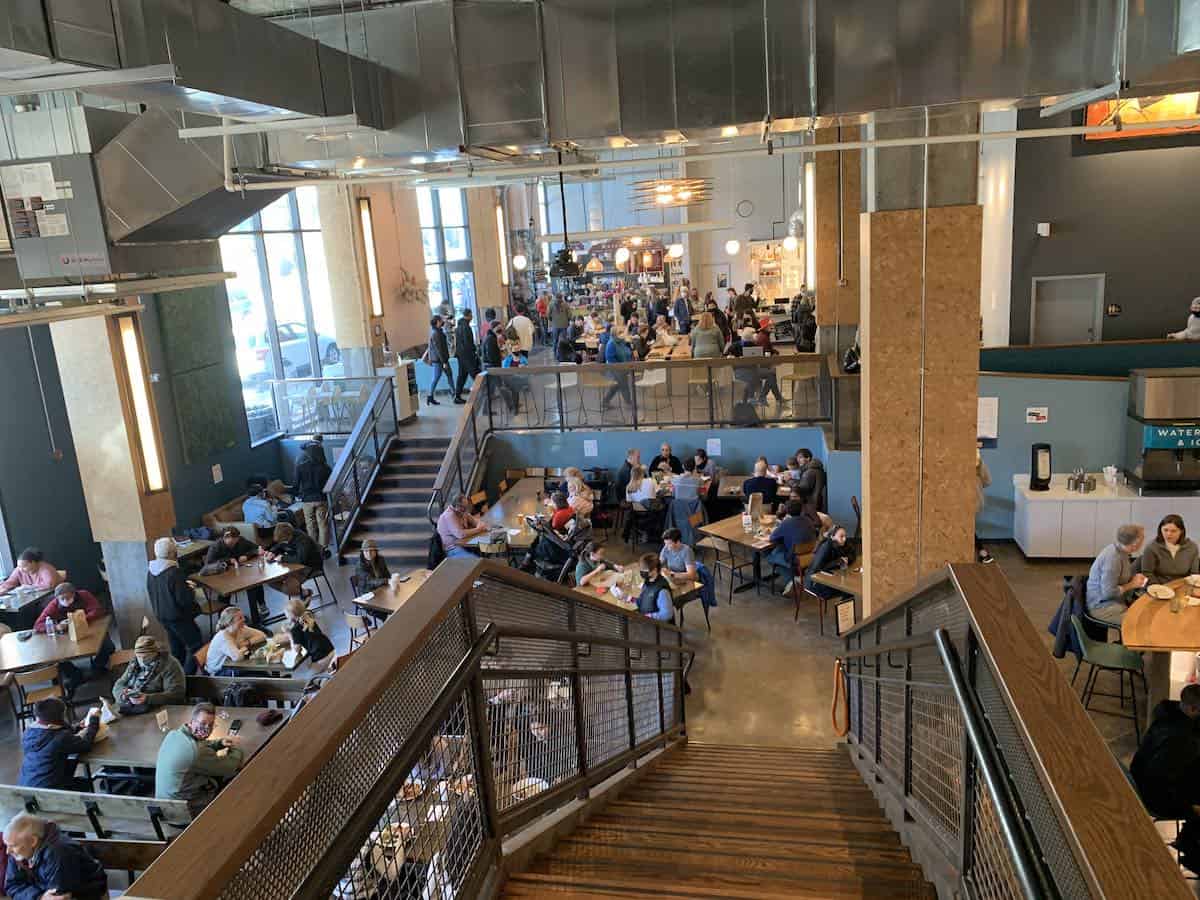 Parking at Durham Food Hall
There is a parking deck on Corporation Street, between Foster Street and Rigsbee Avenue, for visitors to Durham Food Hall. Make sure to bring your parking ticket and have it validated at The Auctioneer Bar in Durham Food Hall.
The sign on the garage says, "Resident and Liberty Warehouse Retail Parking Only."
Online Ordering at Durham Food Hall
Online ordering is available from the vendors, with easy pickup. You can place orders with several vendors and pick them all up at the same time. Just make sure to schedule pickup at the same time.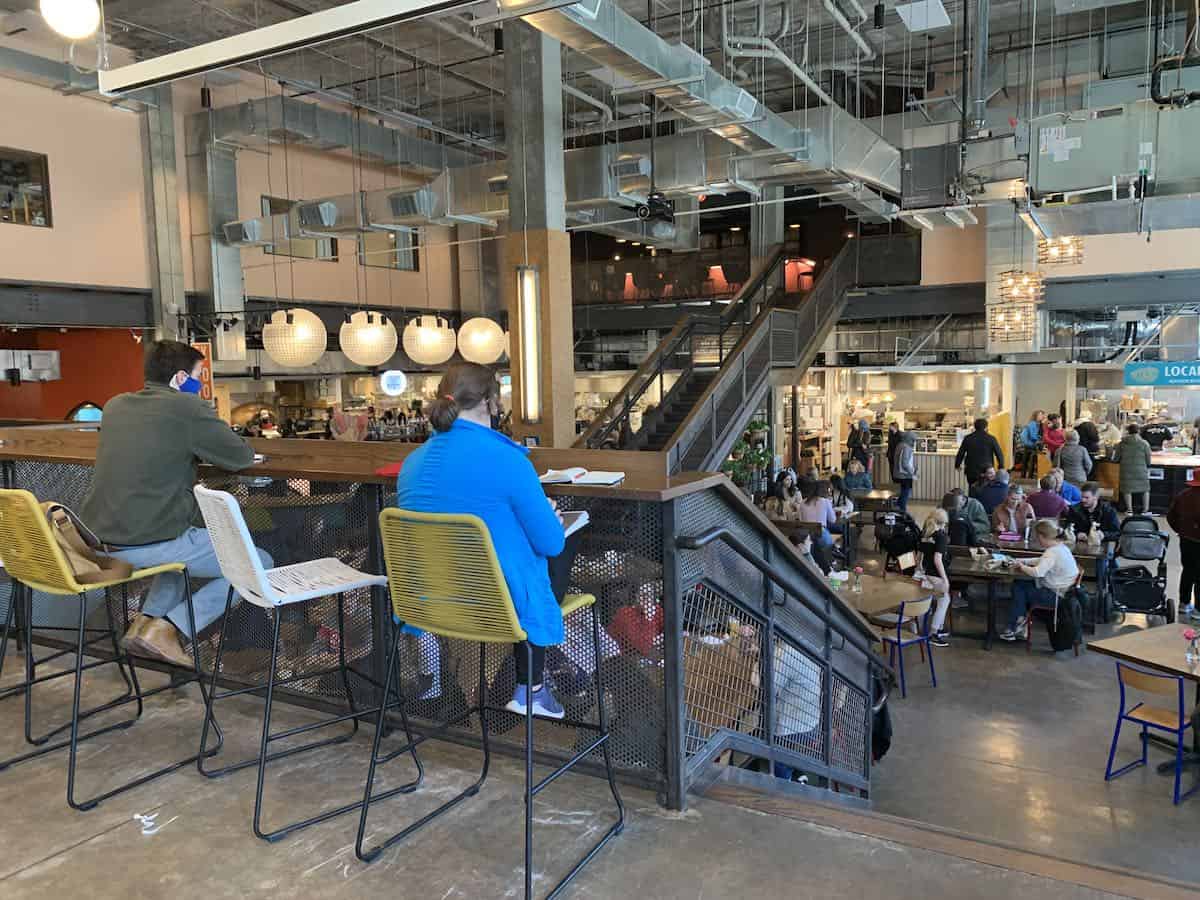 Seating at Durham Food Hall
There's plenty of seating in the common area of Durham Food Hall. If you'd prefer to eat outside there are some table outside the food hall, on the sidewalk of Foster Street. You can also take your food to enjoy at Durham Central Park.
Vendors at Durham Food Hall
Food vendors
Drink vendors
Retail
What's Near Durham Food Hall
Durham Food Hall is in the heart of Downtown Durham, so you can easily combine it with a visit to Durham Central Park, Durham Farmers' Market, Glass Jug Beer Lab, Boxcar Bar & Arcade, all of which are steps away, plus much more.
Check out our list of things to do in Durham, which contains a list of attractions, plus a calendar of upcoming events.
Events at Durham Food Hall
Live music with Sentimental Johnny
Thursday, September 14, 2023
6 to 8 p.m.
Free
---
Upcoming Events in the Triangle
Check out our
full events calendar
, where you can enter any date, or look at the events for the next few days here:
Sunday, September 24, 2023
Monday, September 25, 2023
Tuesday, September 26, 2023