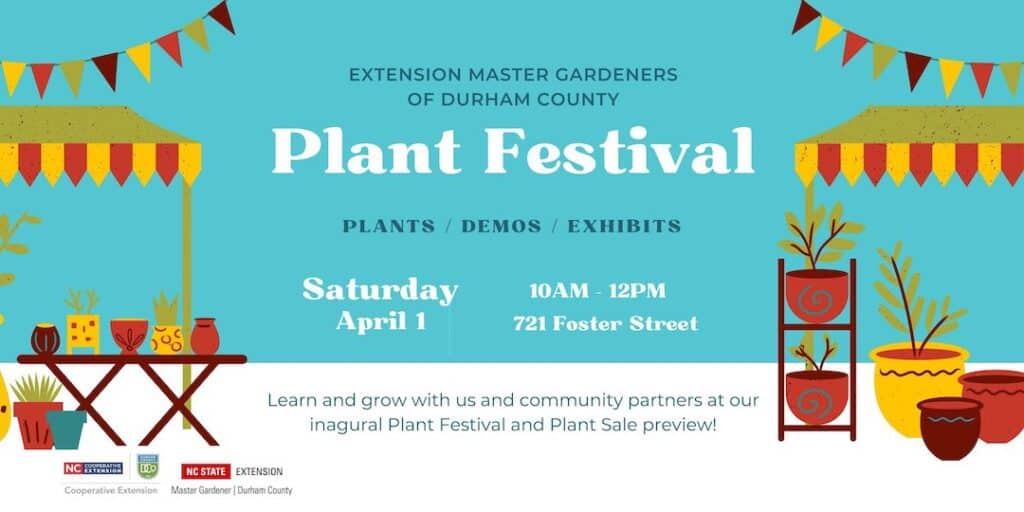 Extension Master Gardeners of Durham County are hosting a Plant Festival on Saturday, April 1st, 2023, from 10 a.m. to 12 p.m. It takes place at Durham Cooperative Extension, 721 Foster Street, Durham, North Carolina.
This is a free event.
Check out a big list of spring festivals in the Triangle!
Learn about native plants, composting, beekeeping, bird-friendly habitats, the Durham Library seed library, local community gardens, patio gardening, and more.
There will be kid-friendly, hands-on exhibits and a story time. While you're there, get your gardening questions answered by master gardeners and learn about what will be offered at our Plant Sale the following Saturday.
If you are one of the first 250 attendees at the Festival you'll get to choose a free plant, starting in the second hour of the event. First come first choice!