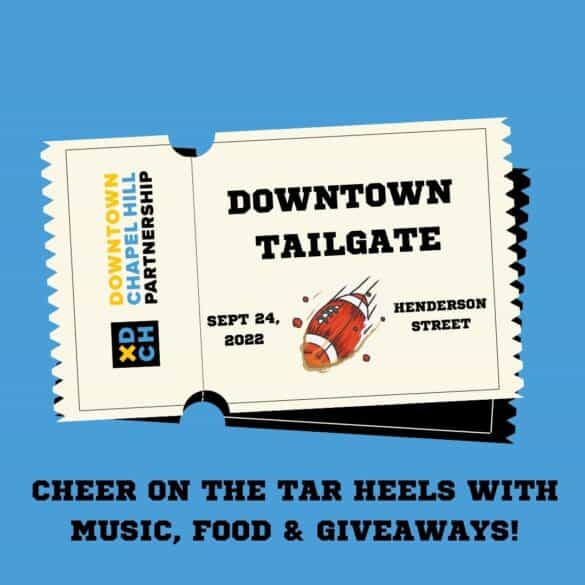 Enjoy Downtown Tailgate in Chapel Hill before the football game against Notre Dame on Saturday, September 24th, 2022.
The event is free and open to the whole community. Henderson Street will be blocked off from vehicle traffic for this celebration of Carolina Football and the Chapel Hill community.
The celebration will take place on Henderson Street and the Peace & Justice Plaza, which is at Henderson Street and Franklin Street (179 E. Franklin Street.)
The event is free of charge, but there are VIP wrist bands for $30 that will grant you access to free food from local restaurants.
The event begins at 12:30 p.m., three hours before kickoff, and will wrap up at 3:30 p.m., before kickoff.
Return to Downtown Chapel Hill after the game, for live music all along Franklin Street.
Follow the Facebook event for updates.
Upcoming Events in the Triangle
Check out our
full events calendar
, where you can enter any date, or look at the events for the next few days here:
Tuesday, January 31, 2023
Wednesday, February 1, 2023
Thursday, February 2, 2023